Customise your cleansing routine with the FOREO LUNA mini 2, the pocket-sized device that's bound to revolutionise the way you look after your skin. Featuring silicone bristles and T-SONIC technology to deliver vibrations to the skin, the LUNA mini 2 is both ultra-hygienic and incredibly effective. It cleanses, stimulates and exfoliates the skin in one, delivering benefits for every skin type imaginable. Simply use for a minute a day to start seeing results!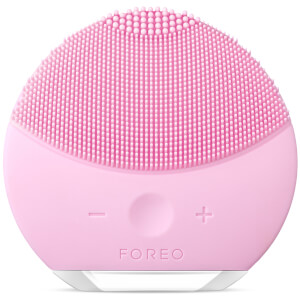 FOREO LUNA™ mini 2 (Various Shades)
Save up to 15% on FOREO
Discount applied to RRP. Offer valid for a limited time only.
Shop the Offer