Napoleon Perdis Gift Packs
1 results
Treat your nearest and dearest with a gift pack from Napoleon Perdis. One of Australia's most famed makeup moguls, each product within the eponymous range is of high quality and provides stunning results. A Napoleon Perdis gift pack makes testing out some could-be favourites a total breeze.

Shop the bestsellers: Beauty-Science Auto Pilot Pack | Bamboo Beauty Face Scrub Pack | Lip Workout Duo Pack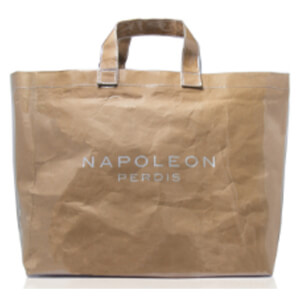 Napoleon Perdis Bag It! Tote Bag
Save 20% on selected products
Discount has been taken from RRP. Offer valid for a limited time only.
SHOP NOW