Recreate & Reward Yourself! RY.com.au is proud to team up with Ziva & Medik8 to reward you for being active. We know how hard it is to keep active in today's busy world – that's why we want to treat you. You've already taken the first step – so what's another 9,999, right?
If you're on track for 10,000 steps per day, why not be apart of the fun?
You can earn up to $75 in rewards points and have a chance to win a YEARS supply of Medik8. Keep reading below to find out how.

Rewards for Steps – How?
Running for the month of November, RY Perks members will earn $2.50 for every day they take 10,000 steps. Once this initial goal of 10,000 steps is achieved the member will be rewarded with a 25% off voucher for Medik8 products to be purchased via RY.COM.AU and will automatically be entered in the draw to win a coveted years supply of Medik8 products in conjunction with a comprehensive skin consultation. Members can continue to accrue up to $2.50 each day for every additional 10,000 steps with a monthly cap of $75 in RY Perks. 
In order to be race-ready for competition kick-off, RY encourages contestants to ensure they are signed up to receive RY Perks via RY.COM.AU before November 1, 2016. Simply go to www.ry.com.au/walk and register online in three easy steps.
Actively track your steps and be rewarded EVERY DAY.
Are you compatible?
The competition is compatible with nearly every step tracking device imaginable including FitBit, Garmin, dailymile and more.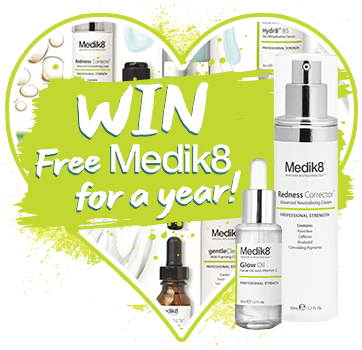 With reward points up for grabs, 25% off Medik8 and a grand prize of a Free Medik8 for a year – what have you got to lose?
Head to http://www.ry.com.au/walk to actively track your steps and be a part of the action
Good Luck!