Ahh, Melbourne Cup–everyone's favourite excuse to knock off work early, have a glass of champagne and dress in beautiful, spring florals. If you're not like the lowly rest of us, though, and actually get to attend the big event, it's definitely time to get prepping. As well as focusing on skin, hair and body care, though, you're going to need to get your makeup game plan sorted.
Get Melbourne Cup Inspired With These 2016 Racing Season Looks
What better way to get inspiration for your look than to think back to last year's spring racing season? Although new trends are always creeping up on us, there are always going to be tried and tested favourites that sneak their way onto the field, and for good reason!
Keep reading to find out the classic looks Cup-goers keep coming back to, and how you can recreate them for the special day (or simply to spice up the sweepstakes at work!).
Bold Lips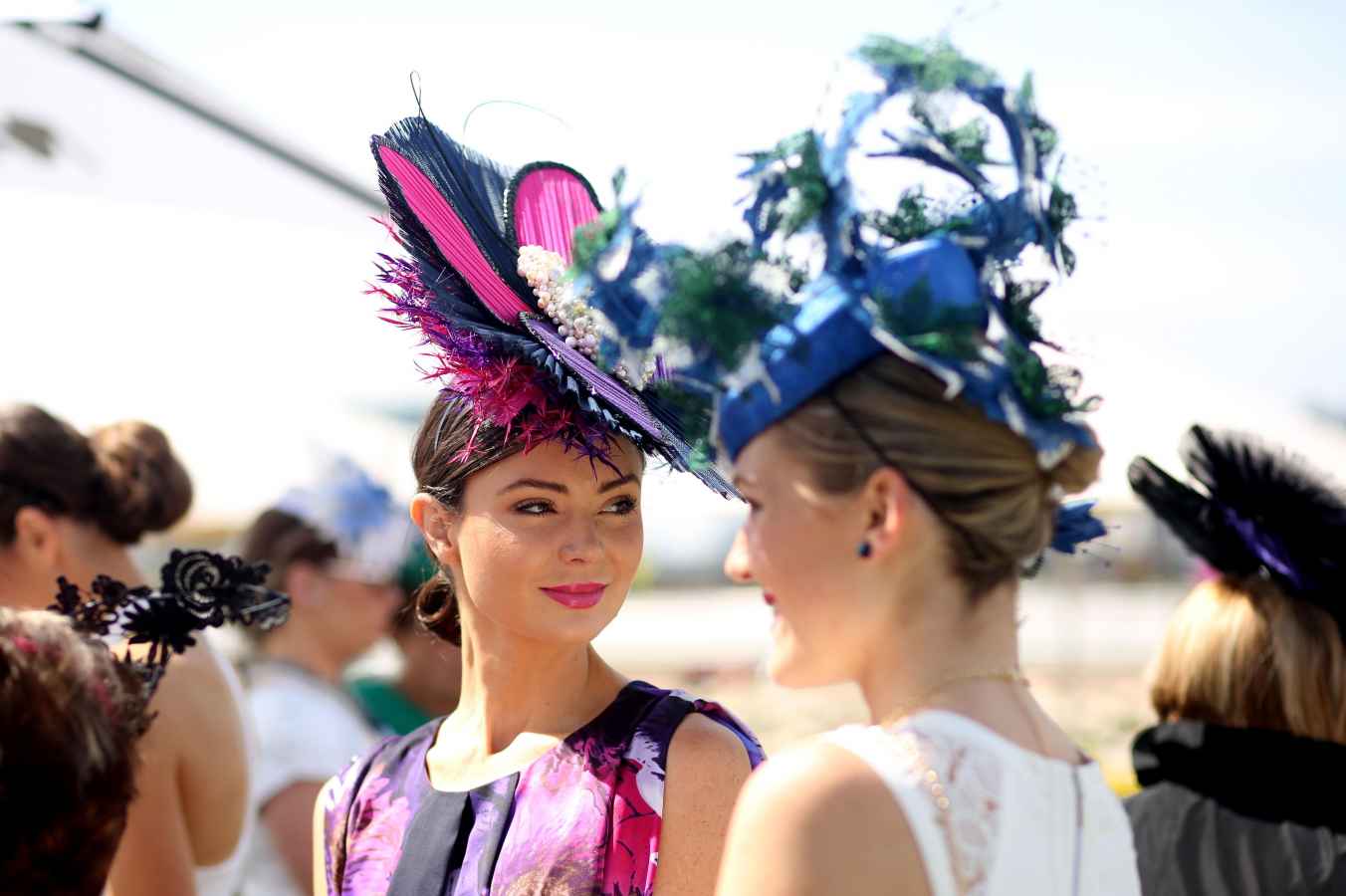 The Melbourne Cup is the perfect excuse to pull out the bold, bright lip colours, especially if you're a nude or neutral girl day-to-day. It's the start of summer, so a pop of pink, coral or peach lipstick is definitely fitting for race day. Highlight a colour in your dress or fascinator as above, or go for something out there and off-centre that creates a stark contrast with the rest of your look–it's all up to you!
When wearing a bold lip, it's important to let this be the focal point of the face. Go for neutral, subtle shades on the eyes, such as champagnes and pale browns. Dab some rosy blush on your cheeks, but don't go too heavy, as this will make you appear a little doll-like. Voila–you're good to go! Don't forget to pop a mini in your purse so that you can touch up your lip colour as the day goes on.