Beauty Boosters
1 results
Beauty Boosters are a skincare supplement brand that believe inner health is just as important as looking after the skin from the outside. Give your regimen all the support it can get by trying out one of their innovative beauty supplements. Formulated with vital antioxidants, vitamins and minerals designed to purify and protect, you'll be positively glowing in no time. Discover Beauty Boosters today with RY.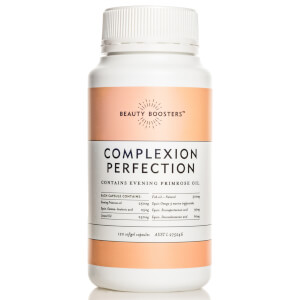 Beauty Boosters Complexion Perfection Supplements - 120 Softgel Capsules
Save 25% on selected products
Discount has been applied to RRP. Offer valid for a limited time only.
SHOP NOW