Dermalogica Medibac
1 results
The Dermalogica MediBac range features specialty products targeted at those experiencing persistent acne and breakouts. Ideal for treating adult acne in particular, MediBac Clearing products include boosters, moisturisers and more. Even those with sensitive skin paired with acne will be able to use these effective formulas in their routine.
Shop the bestsellers: Oil Control Lotion | Sebum Clearing Masque | Special Clearing Booster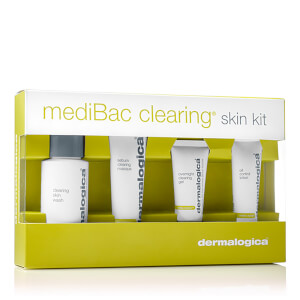 Dermalogica MediBac Clearing Adult Acne Treatment Kit
Save 20%
Save 20% on Dermalogica. Discount already taken from RRP. Offer valid for a limited time only.
Shop Now