TanOrganic for a Natural, Safe Tan

Noelle O'Connor brought her two decades of salon and spa experience to the creation of TanOrganic. She was dissatisfied with the products that were available on the market, and conscious of the negative effects of many tanning products, she decided to design a unique blend of natural ingredients that would give a natural-looking tan. TanOrganic is the only tanning aid that is 95% certified organic and 100% natural. The main ingredient is organic aloe vera, so the odourless formula not only goes on easy for a tan free from the harmful effects of the sun, it also moisturises deep down into your skin. TanOrganic is free of parabens, which have been linked to cancer in studies and are found in many tanning lotions, and is sold exclusively in a glass bottle, saving it from dioxins of leaching into the contents as is typical of plastic bottles.

A Tan That is Safe for Your Whole Family:
The all-natural, organic blend of ingredients is also safe for use by pregnant women, even on their bump. TanOrganic can be safely absorbed into the skin without harming your child, and the aloe vera base is fantastic for soothing and moisturising dry skin. RY offers everything you need for a wholly natural home tan without blotchy fading. The TanOrganic Caramel Self-Tan goes on easily in light coats using their specially designed mitt, ensuring an even, deep colour. To maintain colour, their OilArganic Moisturising Dry Oil is a cocktail of eight plant oils that goes on after showering to retain your skin's natural moisture and give you the perfect fade.

Listen to what our TanOrganic Reviews say "TanOrganic is the best tan I've ever used. Most natural tan, really brown and no smell. Love it!!!!" ­ –Nikki. "I always thought it was silly to avoid too much sun exposure by using a tanning lotion that was full of synthetic chemicals. TanOrganic has solved that problem for me. I love having a great tan year round, and it works so well I can't believe it's 100% natural." – Claire.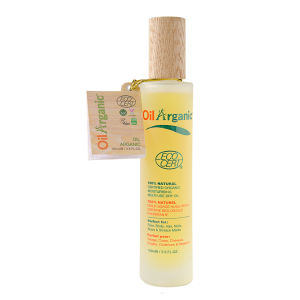 TanOrganic OilArganic Multi-Use Dry Oil - Clear (100ml)