Knowing how to put eyeliner on is one of the most important eye makeup techniques and can help your makeup look instantly more sophisticated, giving you more options when it comes to makeup application. Not only does eyeliner create perfectly full and sultry eyes, but it will also make your lashes look fuller and your eyes look bigger. Read on for tips on how to easily apply different kinds of eyeliner, and how to use eyeliner to make your eyes pop!
What is Eyeliner?
Eyeliner is a cosmetic that dates back to the Ancient Egyptians! It is used along the rim of your eye, as close as possible to your eyelashes, in order to define your eyes by making them look larger and your lashes look fuller. Eyeliner is used to create a variety of different makeup effects; it can be used for dramatic nighttime looks or subtle daytime looks. There are four main types of eyeliner you can choose from: powder based pencil, wax based pencil, liquid liner and kohl. Powder and liquid tend to be the more commonly applied liners. While liquid liner is usually only used as top lid eyeliner, pencil eyeliner can be used on the top and bottom lids, and can be found in a wide range of colours – even in glitters!
Discovering how to put eyeliner on is a learning process, and if you're a beginner it is best to start with pencil liner for a subtle look.
1. Ensure the pencil is sharp, by sharpening with a cosmetic sharpener (this is NOT the same as a pencil sharpener) and then soften it on the back of your hand, before beginning.
2. The easiest way to use eyeliner is to first rest your arm on a flat surface. This will make sure your hands aren't shaking and will help you draw a smooth line.
3. Pull your eyelid taut out to the side and draw lightly on your upper lash line. Try to get as close as possible to your lashes. You can't really go wrong at this point, so don't worry if the line is not completely straight.
4. For a natural look, smudge the liner with a Q-tip. This helps your lashes look thick and your eyes look bigger.
5. For your lower lid, trace the outside of your lid as close to your lashes as you can, making the line thickest at the corner of your eye away from your nose. The general rule of thumb when applying pencil eyeliner is to draw a line on one third of your upper lid and two thirds of your bottom lid, so to prevent from looking to heavy on the eye like a goth. Too much eyeliner on the bottom lid can weigh your eyes down and make you look older than you really are so beware!
Shop the best pencil eyeliner:
1. Loreal Paris Color Riche Le Kajal Eye Pencil #501 Black 7ml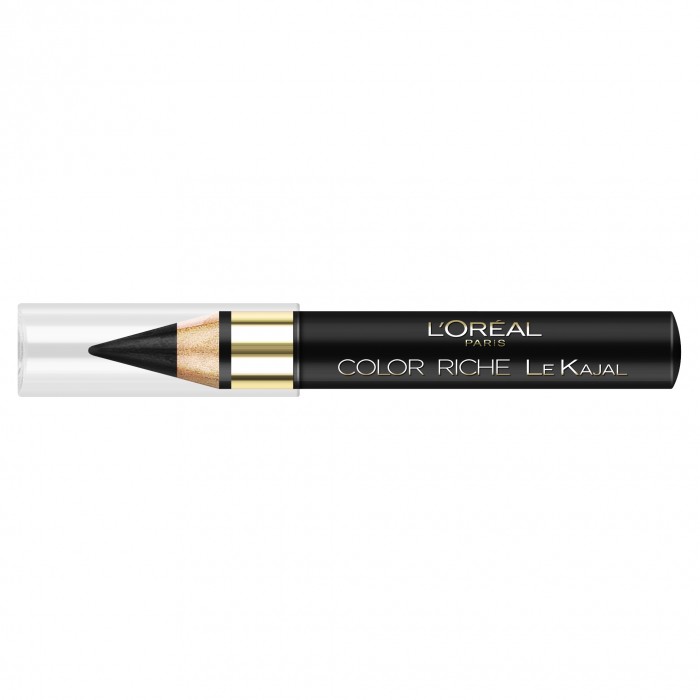 This pencil is super pigmented and ultra creamy so it applies easily without dragging or pulling on the eye.
2. asap Pure Mineral Eye Pencil Black 1.2gm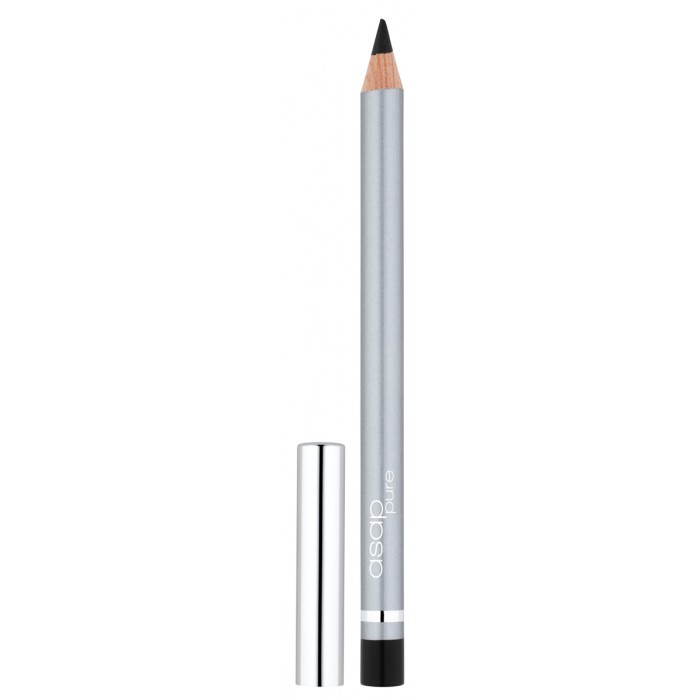 The asap pure mineral eye pencil has long lasting, intense colour and also contains natural antioxidant, Vitamin E, for added protection and has an anti-inflammatory, anti-irritant formulation.
3. GloMinerals Precision Eye Pencil Black/Brown 1.1gm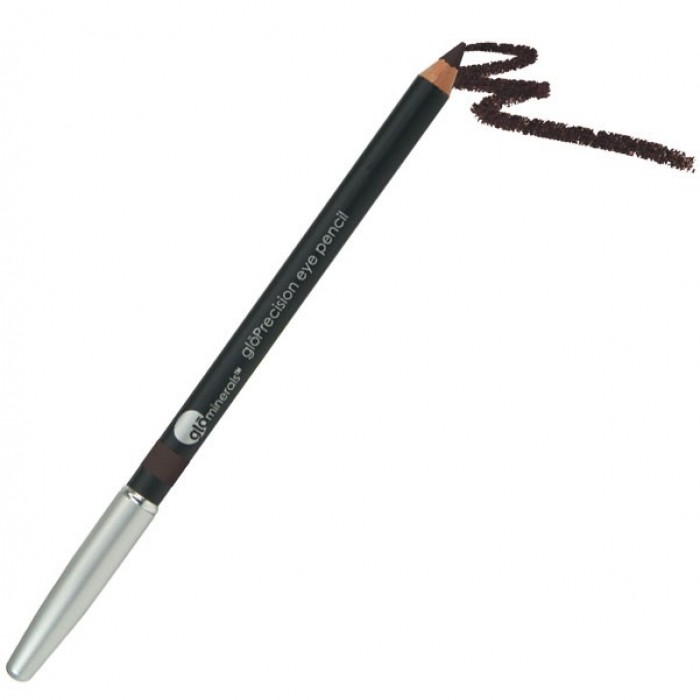 The GloMinerals eye pencil is an advanced mineral liner formulation that glides on like silk and never runs.
Even if you know how to apply pencil eyeliner, that doesn't necessarily mean you know how to put on liquid eyeliner – because it's completely different! When using liquid liner, know that you're going to achieve a more dramatic look, mostly suited to nighttime.
1. Start with a small amount of the liquid on the eyeliner brush (you can either use the one that comes with the liner or your own brush you feel comfortable with) wiping any excess liquid onto a paper towel or cotton ball.
2. Tilt your head backwards, and pull your eyelid taut as before. Start applying the liquid in the middle of your lid first and then work outward.
3. The easiest way to apply this kind of liner is to use short brushstrokes that overlap each other – it doesn't have to be one fluid line
4. Finally, line the inner, upper corner of your lid with the remaining liquid.
Shop the best liquid eyeliner:
1. The Balm Schwing Liquid Eyeliner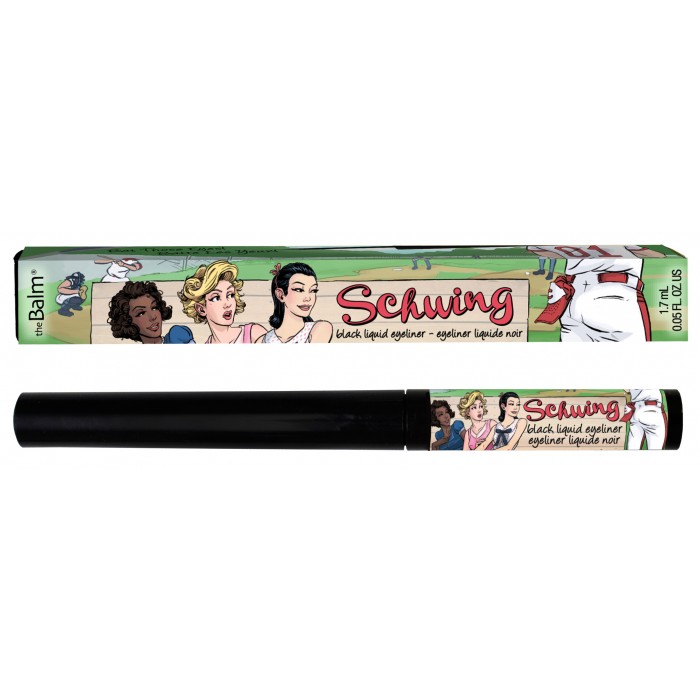 Lining and defining eyes has never been easier! Built with a uniquely thin and tapered felt-tip applicator, Schwing gives you careful control over subtle strokes and bold lines.
2. Napoleon Perdis Matte Eye Ink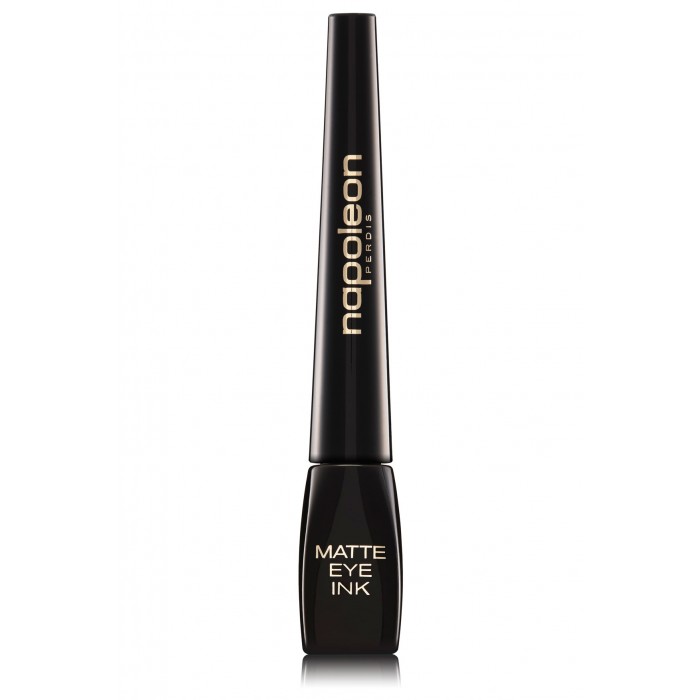 This inky black liquid liner deposits long-wearing color to define and enhance your eyes.
3. Maybelline Eye Studio Master Precise Liquid Eyeliner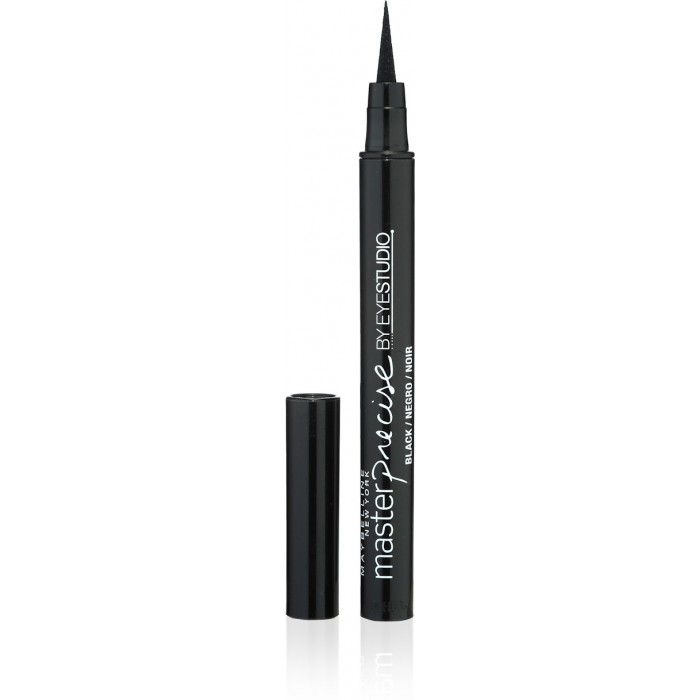 Ultra-thin eyeliner with a 0.05mm brush supplies smooth, even lines.
When applying eyeliner, always remember to follow the shape of your eye and not to apply too much. Every eye is different so what works on one person may not necessarily work on someone else. Eyeliner isn't the easiest makeup to apply, so follow these tips for easy application and just keep practicing!