Lips looking a little worse for wear and don't know what to do about it? Well, today your prayers have been answered. Dermalogica have launched their new Nightly Lip Treatment, designed to protect the lip area and reduce fine lines. Using this product will help keep the skin on and around your lips hydrated and plump – it's not often we think about how our lips can mature, but they're actually highly prone to the visible signs of ageing!
Dermalogica's Nightly Lip Treatment Has Arrived
Contrary to what I first thought, this product is so much more than just a glorified lip balm or cream. The skin around and on the lips is actually very sensitive, and far less densely layered than the skin on the rest of the face and body. Because of this, it's super important that we take care of our lip area, otherwise smile lines and feathering will start to appear! There's also no melanin in our lips, which means zero protection against the sun's harsh UV rays. We apply sunscreen to the rest of our body, so why not the lips, right?
Thankfully, the smart cookies over at Dermalogica have recognised this problem and created a wonder product to help us all out. Whether you've already experienced some visible signs of ageing or just want to prepare and prolong these from occurring, the Nightly Lip Treatment will surely keep fine lines at bay! It's a part of the Age Smart regime Dermalogica are famous for, so if you're already using this system, picking up their newest product is only going to complement the products in your daily routine. However, you can totally use this product alongside any combination of products, Dermalogica or otherwise!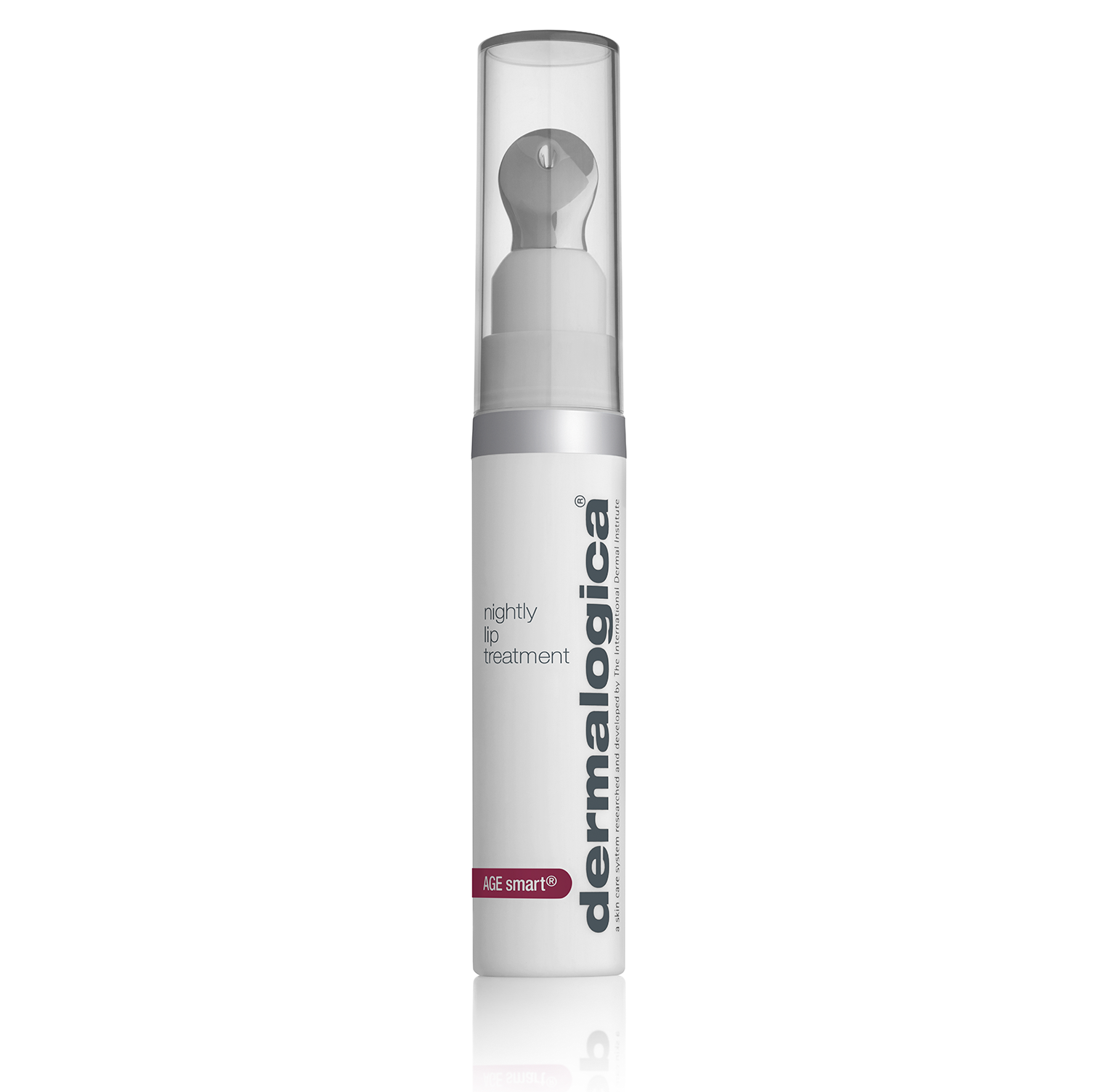 How to Use
Apply this baby to the lips and surrounding area before you go to bed each night, massaging it in thoroughly. You can really take it out quite far; don't just focus on the actual lips but all around in the areas where you'd typically get fine lines and 'crows feet'. It's got a cooling metal applicator that's slanted to make applying this to the contours of your lips and face super easy. You may feel a little tingle after application, but that only means this product is working its magic! When you wake up, it'll be to fuller-looking lips. Seems like Dermalogica are giving cosmetic lip treatments a run for their money, right?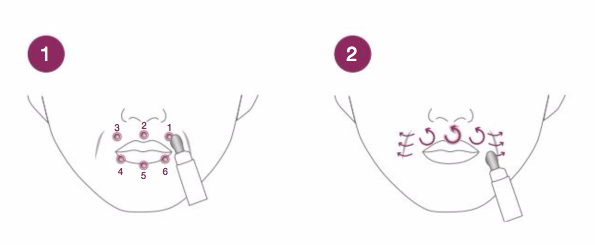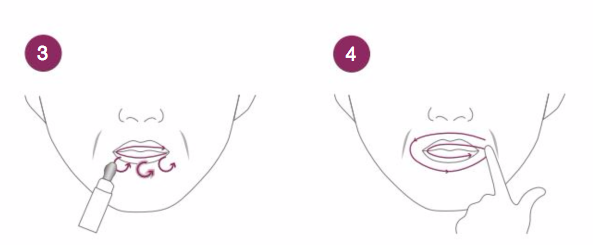 1. Apply. Dot product around lip area 6 times as shown.
2. Massage Laugh Lines. Massage product down the left laugh line using a lifting motion. Circle above the upper lip and along the lip line. Repeat lifting motion on the right laugh line.
3. Massage Feather Lines. Circle product below and along the lower lip line. Gently smooth applicator over lips.
4. Massage in Excess. Glide your finger around the mouth and over the lips.
What to Expect
So, here's what to expect from the new Nightly Lip Treatment. The formula includes Indian Gentian, a 'thickening agent' that will assist with volumising the lip area, essentially making the lips look plumper and improving elasticity in the surrounding skin. The same goes for the dried apple that helps make up this product. It's a water-binding sugar that helps lock in moisture, keeping lips hydrated and preventing flaking and other signs of dehydration.
As well as plumping the lips, we've also mentioned this product has miraculous wrinkle-reducing properties. These are possible because of a few key ingredients, namely sesame seed extract and clove essential oil. The sesame seed extract is a stimulant that causes fat cells to grow, meaning that any fine lines will get the hydration and 'filler' they need to slowly disappear. Clove essential oil also works to volumise and nourish fine lines and wrinkles.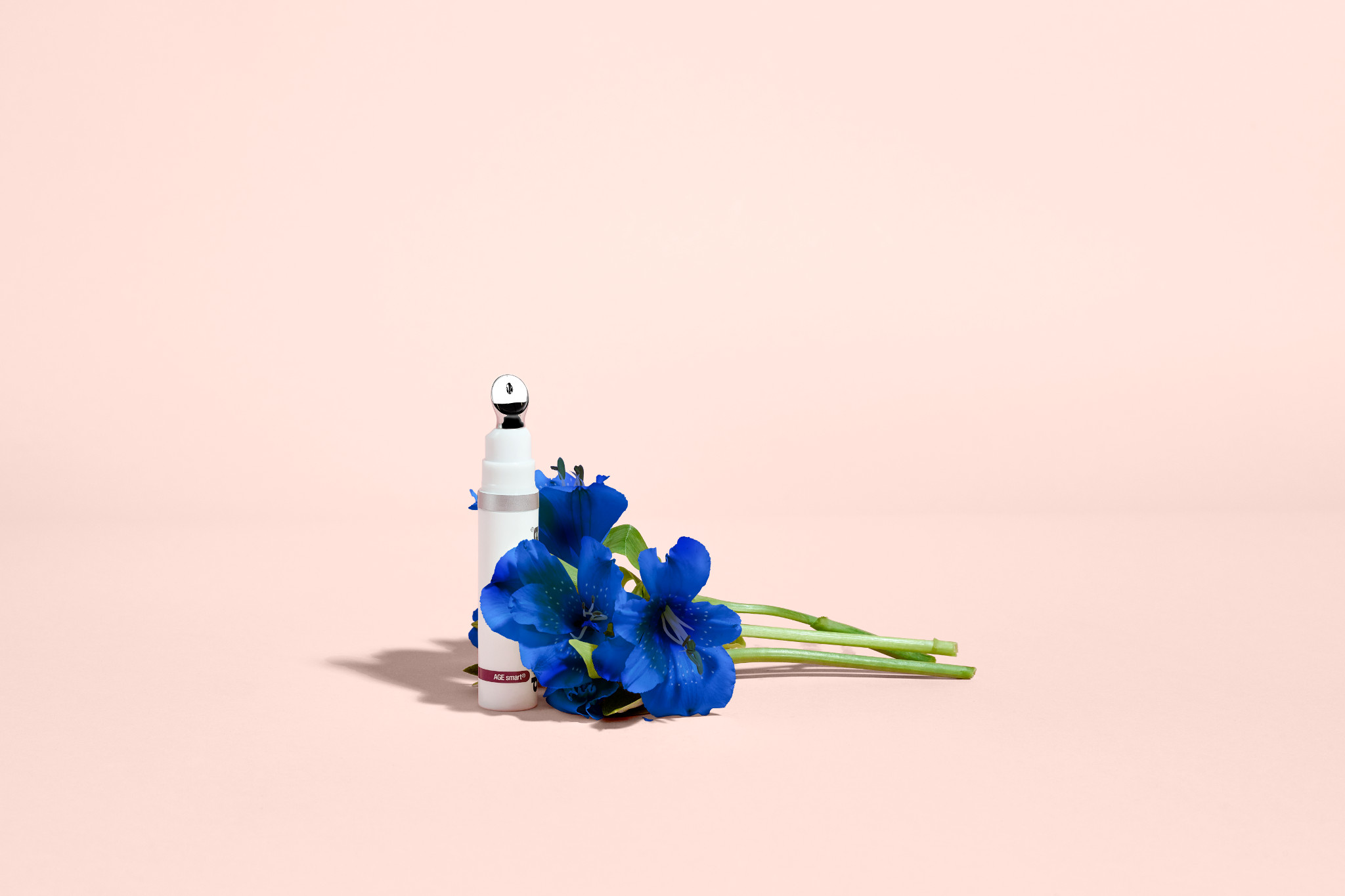 Here at RY, we're absolutely obsessed with this little gem of a product. Retailing at $68.18, it's worth every cent just to see any imperfections smooth themselves out after just a few weeks of use. Like all Dermalogica products, the Nightly Lip Treatment is super high quality and is sure to become a favourite with customers, bloggers and more. Let us know – will you be purchasing the Nightly Lip Treatment from Dermalogica?