April 20 to May 20 signals Taurus season, so if you're born during this earthy time, why not maximise your power with some horoscope beauty picks? Each month, we break down a star sign and discover exactly what trends and colours are suited to your astrological personality.
Keep on reading to discover hot, horoscope-influenced makeup, skincare and haircare picks perfect for Taurus babes.
Horoscope Beauty How-Tos: Taurus
Taurus is a typical earth sign — down to earth, hardworking, and often a little stubborn (or ultra-committed, if you prefer to paint it that way!). Taurus babes are usually quite the romantics despite having their feet firmly on the ground, and also exhibit elegance and grace.
This star sign can be a little cautious 'til they get the green light or feel as if they're ready to do something. Then, once they've reached this point, their inner bull comes out and it's all guns blazing! You'll often see Taurus celebrities or style icons lag a little behind until a trend is well and truly mainstream, but when it is, you can be sure they'll adopt it in full force.
Instead of letting the crowd dictate your beauty go-tos, though, why not look to your star sign? We've rounded up some essentials, including colours you should gravitate towards and our ultimate celebrity inspiration (hint: it's a young supermodel known for her stunning, natural beauty).
Colours: Pinks and Coppers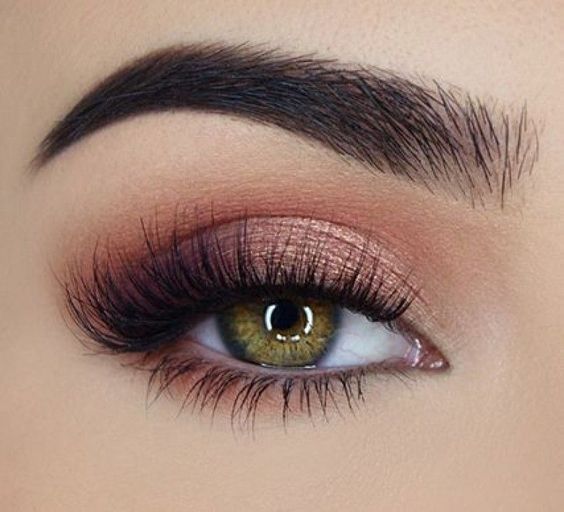 Lucky you, Taurus — the rose gold eye trend that's sweeping Instagram is right up your astrological alley. Pinks, coppers and crimsons have lucky properties for a Taurus, so wearing them will give you strength and good fortune. If you want to encourage a little extra success in financial arenas, emerald green is also a great colour to opt for.
Play up the eyes (Taurus's peepers are said to be intensely captivating!) with a rose gold look like the one above. Start off by buffing a pink eyeshadow shade into the crease, outer V and along the lower lash line — the Napoleon Perdis Colour Disc in Cherry Bomb is great for this purpose. Then, apply the Nude by Nature Shimmering Sands Loose Eyeshadow in Rose Sand all over the lid, blending any harsh lines as needed. Go back in with Cherry Bomb to add more dimension, and finish with a pearlescent shade in the inner corner.