There's a long standing debate for which is the best makeup tool for what makeup product; Brush, Sponge or Fingers. All three have their pros and cons and using a combination of all three can give you the most flawless finish ever.
If you're one of those people that use their fingers for EVERYTHING or (shock, horror!) don't wear makeup at all, you are excused and can leave now.
However if you REALLY wanted to know which applicator is best – we've put them to the test to make makeup application easier than ever!
Brush, Sponge or Fingers?
The applicator you use is directly related to which product you're using. As a rule of thumb, fingers will give a more full coverage effect but may not be as precise as a professional makeup tool.
Sponges give a flawless, natural coverage and brushes give a full impact finish. So keeping the finish in mind will help when selecting the best tool for you!
It's also important to remember the quality of tools will make all the difference. Cheap brushes shed easily and can streak, cheap make up sponges tend to absorb more product than they blend. In the below I have selected high quality tools for best results.
Foundation –
Oh, the days of smearing foundation on with your palms so you end up with a complete moon face (read: no neck blending). Please, please tell me these days are over. It's so much easier – not to mention more hygienic with a brush or sponge. Use a flat top kabuki brush for a full coverage finish or a sponge for a more natural look.
WINNER: Sigma Beauty F80 Flat Kabuki Brush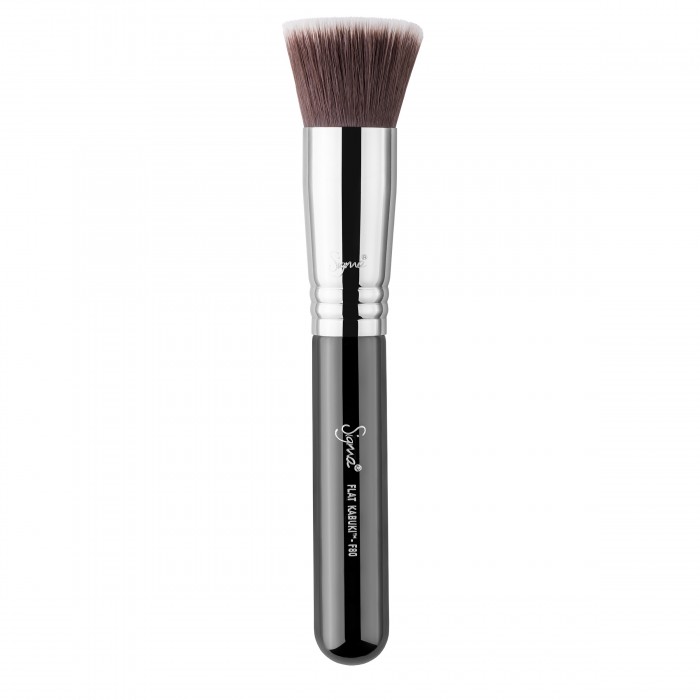 Featuring very soft and dense fibres that create a high definition finish without absorbing any excess product – this brush is your best bet for applying foundation.
Concealer –
This may divide a few people but I really believe concealer should be applied with your fingers. If you're applying concealer to cover spots on your face just dab a little on your middle finger and work it over the bump – you'll be able to get closer and also ensure you cover the full blemish instead of just the tip as brushes are want to do. As for under the eyes you can't go past the ring finger – press the product lightly right up into the corner of the eye and out to the cheek in an upside down triangle shape.
WINNER: Finger.
Powder –
Unless you're interested in sprinkling your powder on a' la Salt Bae a big, fluffy brush is a no brainer for powder. Although, if you're interested in baking you can also use a damp sponge with a pressed powder to really set underneath your eyes.
WINNER: Lulu & Lipstick Powder Brush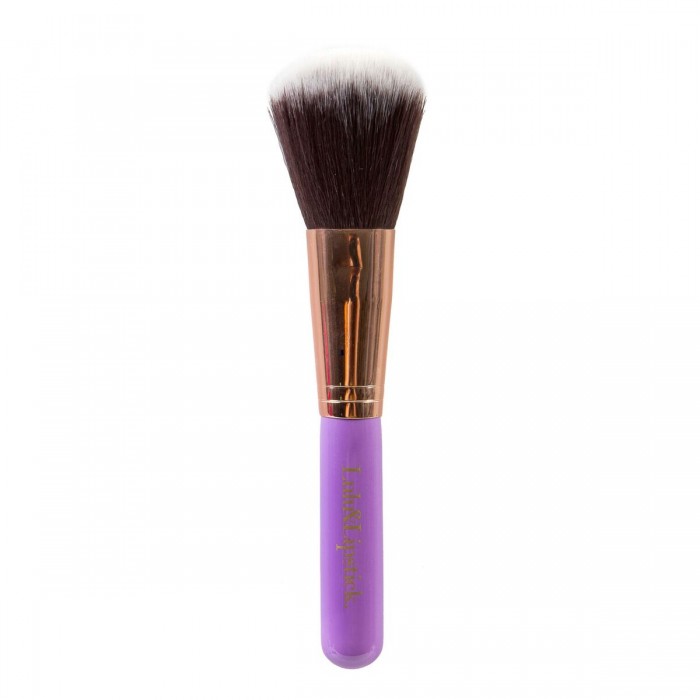 High quality brushes are Lulu & Lipstick's forte' and this powder brush is no exception. Sturdy lavender handle with a gorgeous duo fibres to disperse the perfect amount of product.
Blush –
To avoid looking like a clown, and to achieve a lightly flushed, youthful appearance you can't go past an angled blush for brush. If you're using cream blush you can pick a little bit up on your first two fingers and lightly pat onto the apples of the cheeks and up – but for powder blush it's a brush all the way!
WINNER: Nude by Nature Angled Brush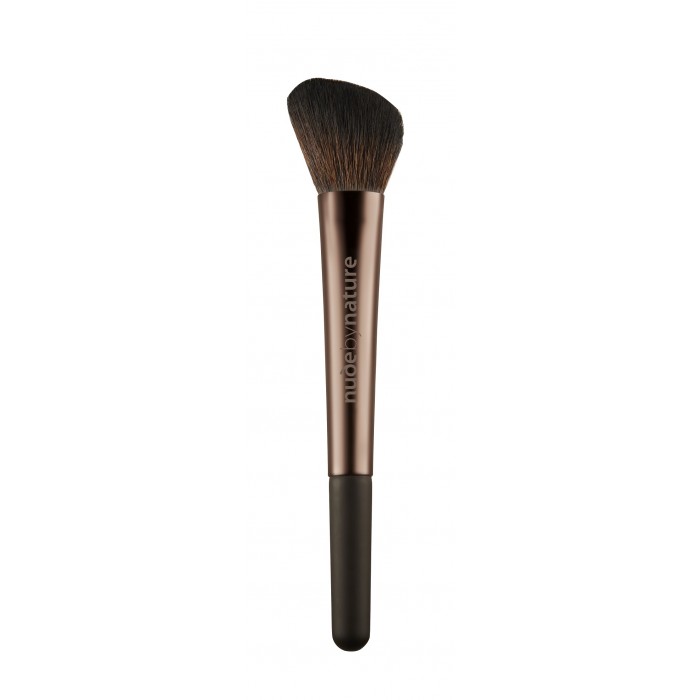 Nude by Nature brushes have recently been upgraded to this sleek design that will suit every bathroom counter!
Bronzer/ Contouring –
I don't know about you but I've never achieved a chiselled contour or a bronzed glow with my fingers. There's a great range of brushes now that fit right into the contours of your cheeks so why look anywhere else!
WINNER: Poni Cosmetics Contour Brush #18 Contour Brush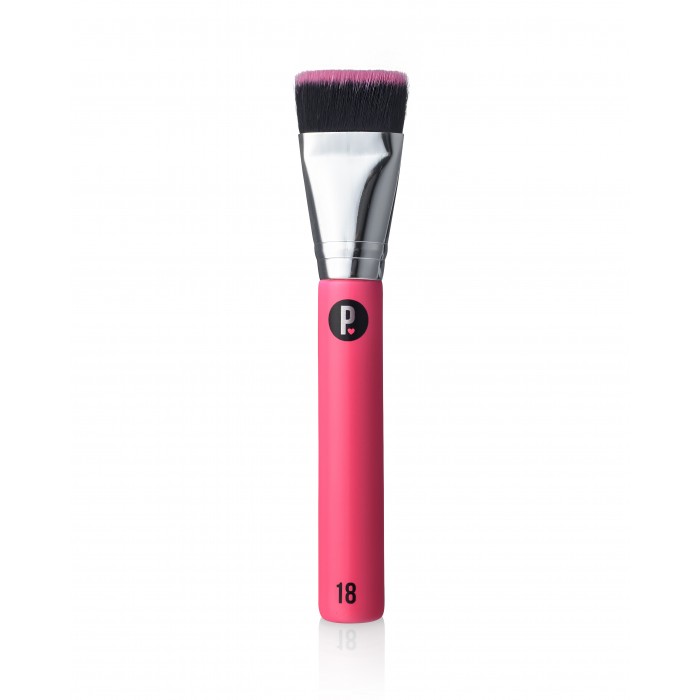 Poni was THE brand of 2016 and it's not hard to see why. The packaging is so cute and all the brushes leave high quality finishes.
Highlighter –
A little pop of highlighter never hurt anyone, actually a lot of highlighter never hurt anyone either. Pack it on with a tulip tipped brush to get the top of your cheek bones, nose and forehead. If using a cream product, pick some up with your first two fingers and apply where ever you like.
WINNER – Fingers or Inika Vegan Fan Brush #01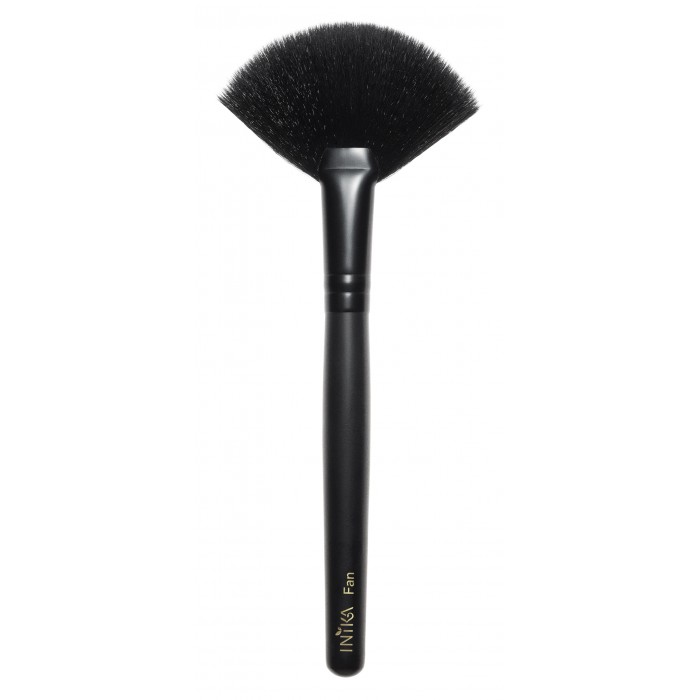 Natural and organic, Inika is slowly taking the world by storm with their innovative, high quality products. This brush is the same and will not shed or irritate sensitive skin.
RESULT:
Well the clear winner here seems to be the brush, but there are times where you can switch out for a sponge or your fingers (bonus because fingers are free). It's about finding the right balance for you, and the right tools are crucial.
For a brush kit that contains every brush you'd ever need check out the Jane Iredale Professional Brush Roll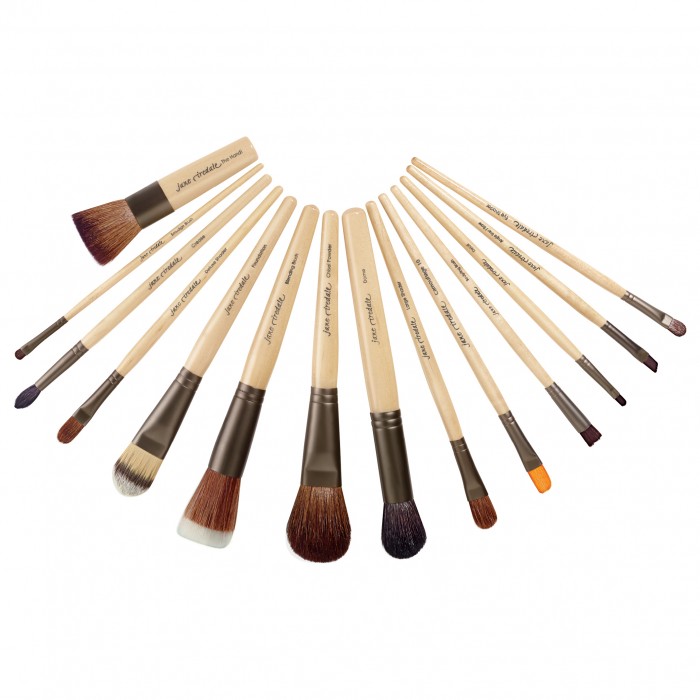 Let me know which you prefer – Brush, Sponge or Fingers – below!