Have you ever noticed your skin feeling irritated, dry and red? If the answer's yes, you'll be comforted to know that you're not the only one. Skin sensitivity is on the rise, and sadly, some level of sensitivity is almost unavoidable.
Stress, poor diet, smoking and alcohol all contribute to skin irritation and dehydration. Then there's our environment – when we've got the air conditioning on full blast during the hotter months, this can strip the skin of critical moisture and cause skin aggravation. On the flip side, when it's colder and we switch to central heating, this too can disrupt the our skin's 'zen'.
The New Dermalogica Calm Water Gel is the Answer to Sensitive Skin
Put simply, there really is no getting away from having moody skin from time to time. But, no matter what your trigger factors and subsequent symptoms are, when you have the right skincare, treating sensitive skin is a lot more straightforward. Thankfully, Dermalogica has kicked off the year with the launch of their new Dermalogica Calm Water Gel, the latest addition to the customer-fave UltraCalming line.
Dermalogica Calm Water Gel: What You Need to Know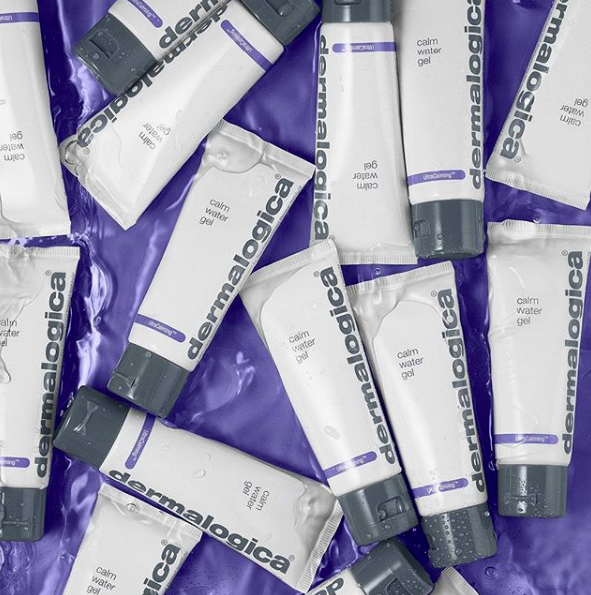 The Dermalogica Calm Water Gel is incredibly unique, in that it's a weightless water-gel moisturiser. Featuring natural botanical extracts, Calm Water Gel intensely hydrates dry, sensitive skin, delivering instant relief to a hot-headed complexion. As you dispense this product, the gel consistency transforms into a skin-quenching fluid that leaves the skin soft, soothed and calm.
It contains an advanced dual Hyaluronic Acid technology that works on different layers of the skin to increase and lock in moisture. Apple Fruit and Glycerine hydrate and soften whilst defending against dryness. Cactus Pear has a mediative effect on skin that's been acting up, expertly balancing it back out.
Hydration Guaranteed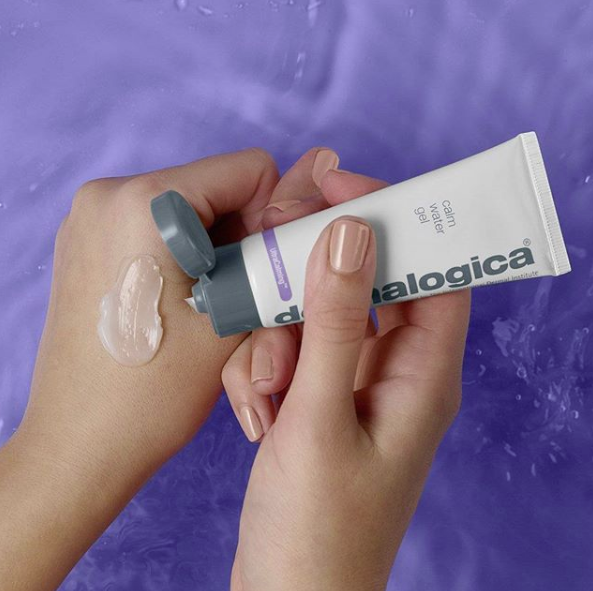 When Dermalogica put the new Calm Water Gel to the test, they found that 94% of people noticed their skin felt more hydrated, both 8 hours after initial application and cumulatively after 4 weeks of regular use. If those results aren't enough to sell the dry-skinned babes out there on this product, we don't know what will!
Calm Water Gel can be used both morning and night after cleansing. Squeeze a small amount into your palms and rub your hands together to activate the water-binding properties. Then, pat gently onto your face, neck and chest and leave on.
For skins that are feeling particularly sensitive and in need of an extra dose of TLC, Dermalogica has also launched the Barrier Defense Booster, another addition to its UltraCalming system. This concentrated, lightweight oil booster soothes, nourishes and moisturises to restore balance to sensitive skin.
It contains a Triple Defence Complex that nourishes the skin and relieves dryness, along with reinforcing the skin's protective barrier. It also features Tetrahydrocucurminoids, which are an active constituent of Turmeric Root, an ingredient with powerful anti-inflammatory and antioxidant properties. What's more, Oat Kernel Oil reduces irritation and redness as well hydrating the skin.
The Dermalogica Barrier Defence Booster can be used twice a day for around the clock defence. Either dispense 6-10 drops and press onto the skin before moisturising, or mix the same amount with your moisturiser and apply in one.
More on the UltraCalming System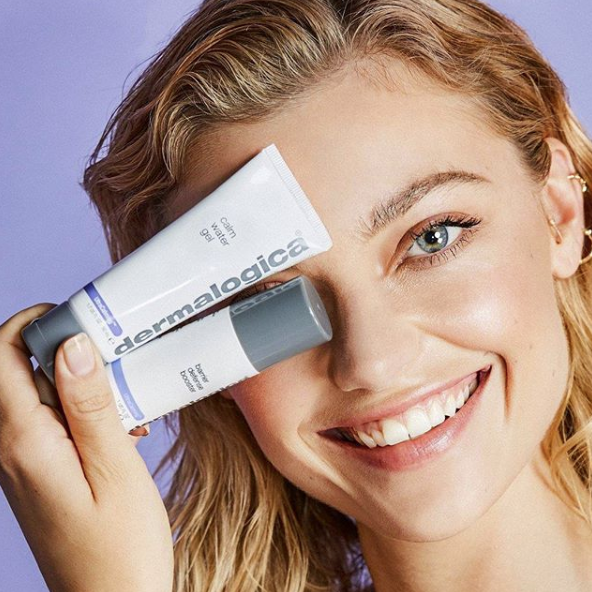 Rather than passively treating sensitive skin with bland formulas, the products in Dermalogica's UltraCalming range powerfully soothe, calm and repair the skin. Both the Dermalogica Calm Water Gel and Barrier Defence Booster can easily slot into your existing routine for healthy, calm skin, every single day!
What's your must-have for sensitive skin? Will you be picking up the new Dermalogica Calming Water Gel? Let us know over on Facebook or Twitter!
Love Skincare? discover our edit of the
best dermalogica products
you need in your skincare collection
---
---
---