Does your skin seem dull or sallow? Does it spring back when you poke your cheek? Are fine lines and wrinkles appearing where you hadn't seen them before? All these signs are indicators your skin is losing collagen. Skin tends to lose collagen as it ages, and environmental factors like the sun, air pollution and other external factors only speed this process up.
Unless you want to spend thousands of dollars on botox and expensive plastic surgeries, you have to embrace the fact that you're ageing. It's the most natural thing in the world. But of course we want to try and prevent the ageing process for as long as possible on our skin.
So how do we get that collagen back into the skin? And why is it so important anyway?
The second biggest skincare concern is ageing (after acne) and there are numerous skincare ranges that claim to combat the effects of ageing. We've put them to the test and picked the best products that will help boost skin collagen levels and give your skin a firm up – fast!
Give Your Skin a Firm Up – FAST!
What is Collagen?
The most abundant protein in the body (over 1/3), collagen is the substance that holds the body together. It's found in the bones, muscles, tendons and of course the skin. It provides structure, support and a degree of elasticity. Collagen is secreted by a number of different cells in the body – while you're young your body is constantly producing collagen but this collagen production begins to decline after the age of 40, and severely in women after menopause.
Collagen Boosting Skincare
Although not quite as effective as injectable collagen, collagen levels in skin can be increased with over the counter remedies that help to boost skin collagen levels by increasing hydration and moisture levels.
1. Elemis Pro-Collagen Marine Cream
Clinically proven to reduce the appearance of wrinkle depth by up to 78%, and increase hydration and moisture levels by up to 45%. This powerful anti-ageing cream provides a progressive lifting effect through increased collagen support.
The dynamic combination of the marine algae Padina Pavonica, Rose and Mimosa Absolutes,and Gingko Biloba Liposomes delivers visible results within 15 days.
Elemis Pro-Collagen Marine Mask 50ml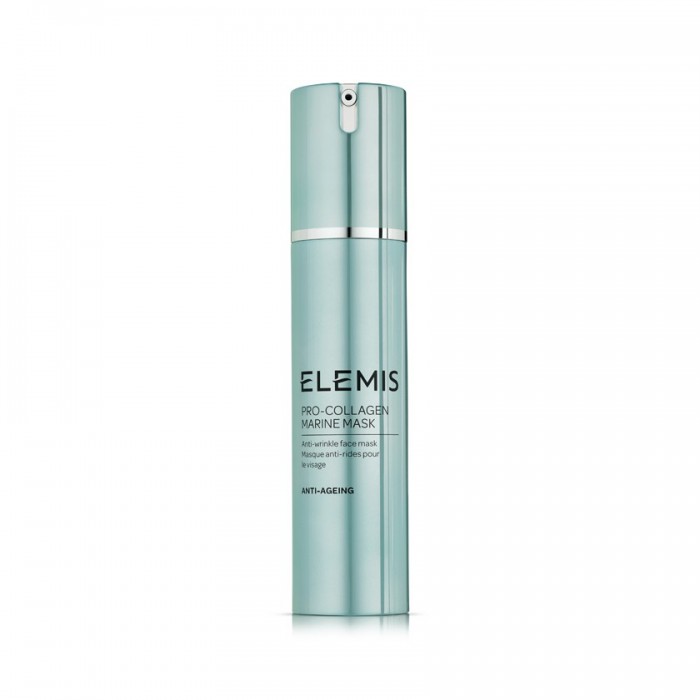 This luxurious cream mask combines the power of Quartz with Padina Pavonica, adaptogenic Noni, Moringa and Argan Tree Oil to instantly uplift and hydrate the skin, minimising the signs of ageing for a more youthful, firmer appearance.
Elemis Pro-Collagen Neck And Decollete Balm 50ml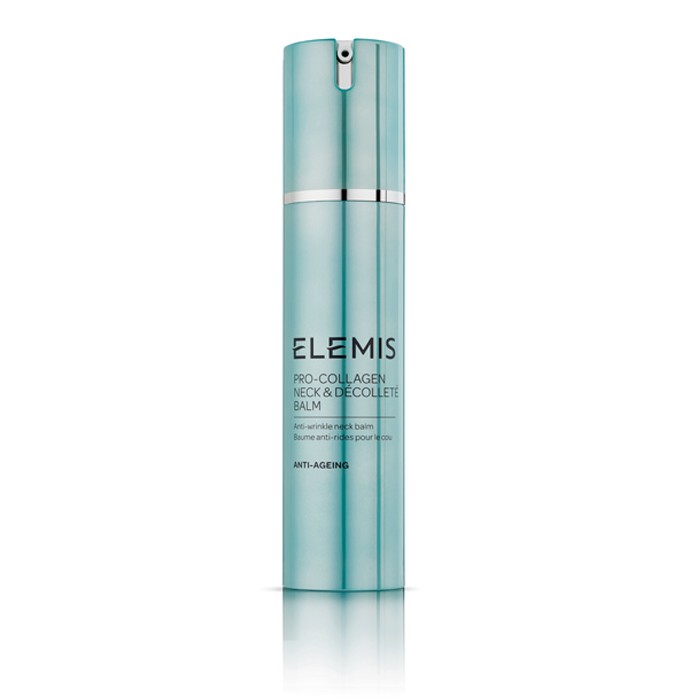 Don't forget the neck! A dead giveaway of ageing. Firm and smooth the delicate skin of the neck and decollete with this powerful balm. Sea Buckthorn oil, one of the richest known plant-sources of Fatty Acid Omega-7, is expertly blended with the unique Mediterranean algae Padina Pavonica to help hydrate, nourish and reduce the appearance of wrinkles and fine lines. Skin firming Tree Fern extract is supported with Chlorella Vulgaris to help visibly improve the appearance of skin elasticity and smoothness, reducing the appearance of crepiness and skin slackening.
In just 28 days the neck and décolleté appear plumper, smoother, softer and more youthful.
It's not just about the face! Keep your body looking firm and tight with this great body serum from Elemis. Containing Elemis' new Micro-Lattice Technology developed specifically for the body, this instantly absorbed, concentrated gel-serum provides an instant feeling of skin firmness and lift – creating an invisible 'body-stocking' effect. As we age, Collagen and Elastin degenerate and cell cohesion loosens, resulting in loss of firmness and slackened skin. This concentrated gel-serum contains a powerful anti-ageing Peptide, Acacia, Paracress and marine extract Padina Pavonica. The perfect solution for slackening skin on the buttocks, abdomen and arms.
The whole Elemis Range is on sale from RY right now – 20% off until the end of February 2017.
Get in quick to give your skin a firm up – fast!