Damaged hair is common in this age of over processing, over colouring and over heat styling. As we know hair is made of proteins and overtime excessive processing, colouring and heat styling breaks down these proteins causing your hair strands to feel weak and brittle. However – some hair is just lacking moisture and trying to use protein-boosting products can actually make your hair look and feel worse. Although you know your hair might be split or have dead ends and FEELS damaged it is important to determine whether it's actually moisture your hair is lacking, or does it need more protein.
Protein for Your Hair
When your hair is ultra fine and so damaged by processing that it starts to feel not like hair at all and more like wet hay – you need some protein girl! This can occur in hair of any type (straight, wavy, curly) of any density.  The right protein in a shampoo, conditioner or treatment will help to temporarily restore and restructure damaged strands, creating stronger, healthier hair.
The Stretch Test
Take an inch of your hair and pull it. If your hair stretches a little but returns to its original state – never fear. Your hair is both moisturised and has the correct protein balance. If your hair stretches far and doesn't return, breaks off or starts to feel gummy or mushy – protein is your new best friend. If it won't stretch and feels rough and brittle – you need moisturiser. Got it?
Rebuild Protein with K-Pak
The best selling range from Joico K-Pak contains revolutionary Bio-Advanced Peptide™ and Quadramine® complexes—the most powerful reconstructive technologies known to hair—to repair and strengthen hair precisely where it needs it, when it needs it. K-Pak will make your hair feel soft and shiny, and more than that – your hair health and strength is increased.
Several of our fave beauty bloggers LOVE the Joico K-Pak range – and you should too. The benefits are so great.
Snapped this shot of the K-PAK range + Gold Dust Shimmer Spray… And said goodbye to damaged hair!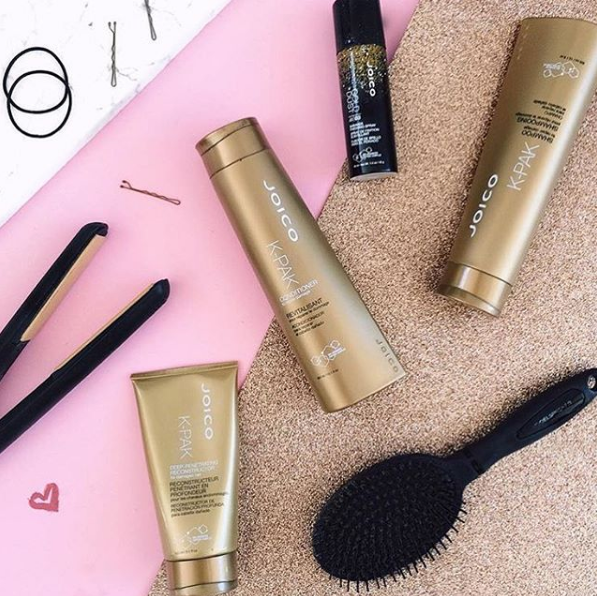 Uses Joico K-Pak as her number one shampoo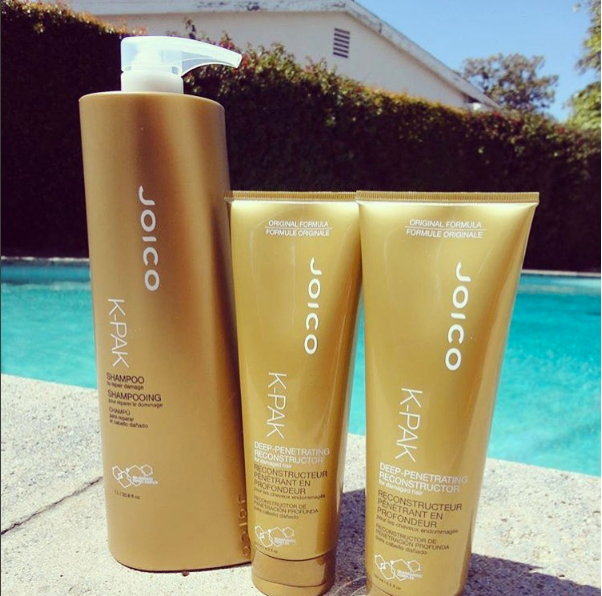 Our fave NZ blonde babe restored her over processed locks with K-Pak. Watch her full video below to see her thoughts.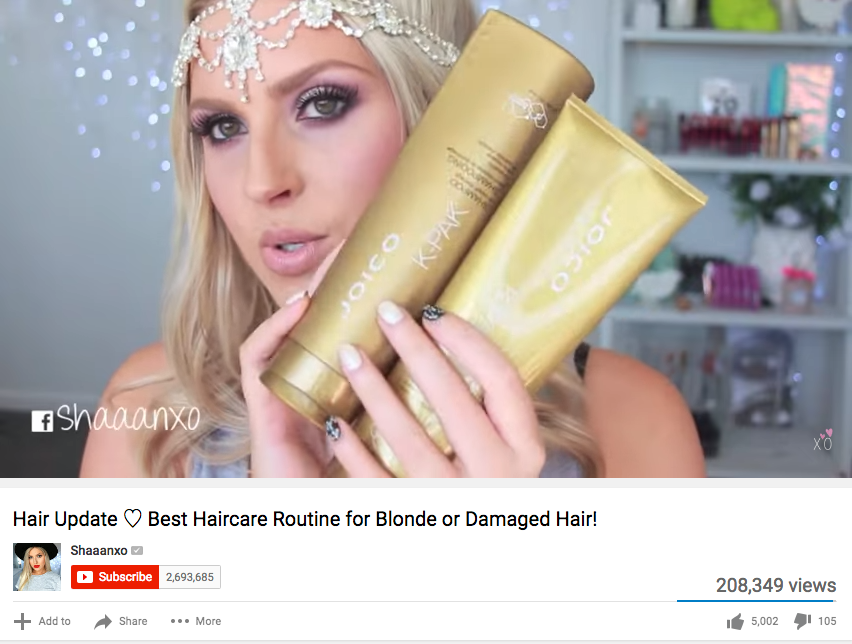 Shop the whole K-Pak range here and experience the difference!