Natural beauty products are on the up-and-up, although it seems like they've been at the forefront of our world for a few years now. With celebrities, professionals and bloggers all singing the praises of their favourite organic or ethical brands, we're convinced that green beauty won't ever come down from its high.
Why NEEK Skin Organics Should Be Your New Fave Natural Brand
Aussies are particularly into natural, organic and ethical products, evidenced by the whole heap of brands that have emerged onto the scene. From Sukin to KORA Organics, Simplicite and more, it seems our part of the world is dominating the botanical beauty game. Enter our new must-have plant-based brand, NEEK Skin Organics!
NEEK Skin Organics are a range of 100% vegan, cruelty-free and organic makeup and skincare products. With a curated range that includes three skincare must-haves for your day-to-day, in addition to luxe lipsticks in various shades, NEEK has definitely caught the attention of beauty addicts everywhere. Keep on reading to find out why NEEK Skin Organics are our new favourite natural brand.
The Story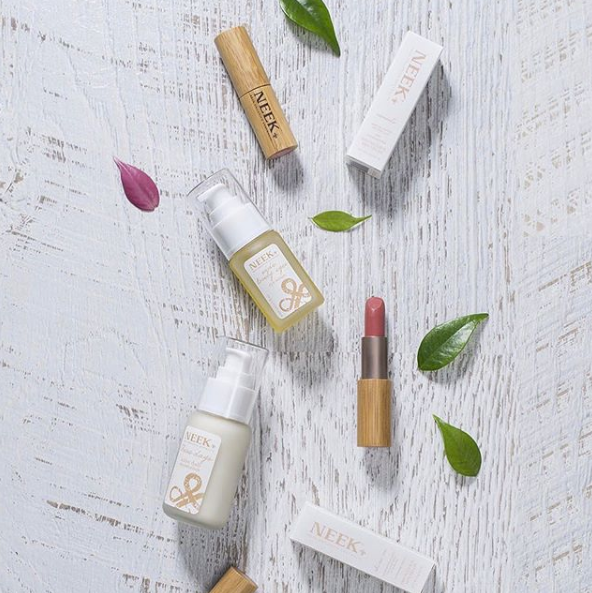 The brand was developed by Angelique, an Australian entrepreneur who saw a gap in the market reflected by her own personal experiences with beauty products. Allergic to parabens, Angelique found it incredibly difficult to source skincare and makeup that didn't cause a practically-immediate reaction from her skin. Sick of her face flaring up (and who wouldn't be!), Angelique set out to create her own brand that was entirely chemical-free.
She soon discovered just how effective natural oils and extracts are for the skin, and spent hours delving through different ingredients, even trying them on her sisters to garner their reactions. That's where NEEK's 'tested on sisters, not animals' philosophy comes from — every single product in the range is entirely cruelty-free, and doesn't use animal derived ingredients. Not only does this make NEEK Skin Organics perfect for the vegan babes out there, but it also ensures sensitive skins won't flare up at traditional stressors like dairy derivatives.
NEEK Skin Organics Skincare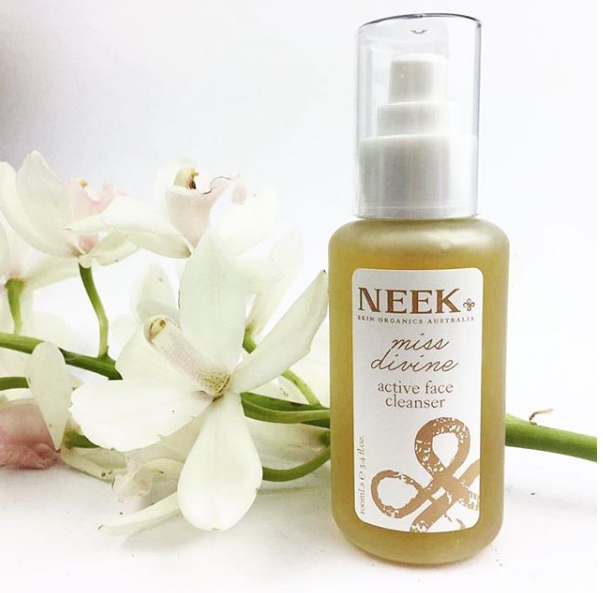 NEEK Skin Organics currently offer three products in their skincare range, each of which is suitable for daily use by any skin type. As natural ingredients are often packed full of vitamins, minerals and antioxidants that can work wonders for the complexion, NEEK skincare comes with a ton of benefits. Natural oils regulate oil production, ensuring the skin is fully balanced. They also help to encourage collagen production and lock in hydration, keeping your skin looking youthful for longer.
Start off your routine with the NEEK Skin Organics Miss Divine Face Cleanser. This gentle yet active formula harnesses the powers of key botanical ingredients, including horsetail, bladderwrack, rosemary, squalane and Kakadu plum. The Miss Divine Face Cleanser will assist with melting away makeup and dredging up any impurities from the pores, ensuring a deep, effective clean.