You read that right. This one little ingredient does not give you the most glowing, best looking skin ever – it can actually boost your immunity as well. You've definitely heard of it before – but you might not have known that you needed it until now.
Presenting…. Vitamin C.
Vitamin C to Boost Your Immunity
Found in many citrus fruits including oranges and lemons, Vitamin C is a great immunity booster that can help protect you from the colds and flus of the seasons. Our immunity is the only thing we have to protect us from microbes, bacteria and viruses so ensuring your immunity is strong is very important to the health of your body and skin. The antioxidants in Vitamin C help fight against any bacteria or viruses until they are dead.
Vitamin C in Skincare
Applied topically, Vitamin C is a powerful addition to your anti-ageing skincare routine. When you apply Vitamin C direct to the skin, the antioxidants contained in the Vitamin neutralise free radicals that age the skin. As you age your skin's collagen starts to break down which leads to visible signs of ageing including sagging, wrinkles and fine lines. Vitamin C helps reverse this process to keep skin firm and youthful and also helps to protect skin from harmful UV rays.
Incorporating Vitamin C into your daily skincare routine can provide a number of benefits including:
Reduce the appearance of brown spots and other sun damage
Helps boost healthy collagen production
Reduces inflammation and irritation
Fades acne scars and other pigmentation
Boosts your defence of UV exposure
Vitamin C Tips
Vitamin C, like any active ingredient will expire. It's important to make sure that any skincare products you use containing Vitamin C are stored in a cool dark place and not exposed to sunlight. Dispose of any skincare containing Vitamin C after 12 months.
Vitamin C does not smell like citrus fruit! Avoid using products that contain Vitamin C and have this scent – it's an artificial fragrance that could irritate your skin. The actual smell of Vitamin C is not very pleasant so don't be alarmed if your products smell a bit funny.
Having a balanced diet including Vitamin C rich foods including dark leafy greens, kiwifruit,broccoli, berries, citrus fruits, tomatoes, peas, capsicum and papayas as well as incorporating Vitamin C into your skincare will have the best effects of boosting your immunity and fighting the visible signs of ageing.
Pelactiv is a great Australian skincare brand that combines native plant extracts with prime active ingredients for easy to use products that suit any skin condition. Pelactiv also has a great Vita C + range that is a great start if you are looking to incorporate more Vitamin C into your skincare.
TRY:
Pelactiv Vita C + Fresh Gel Cleanser 150ml $37.72 – The perfect way to start to any skincare routine – this cleanser cleans and softens the skin without compromising the skin's barrier function.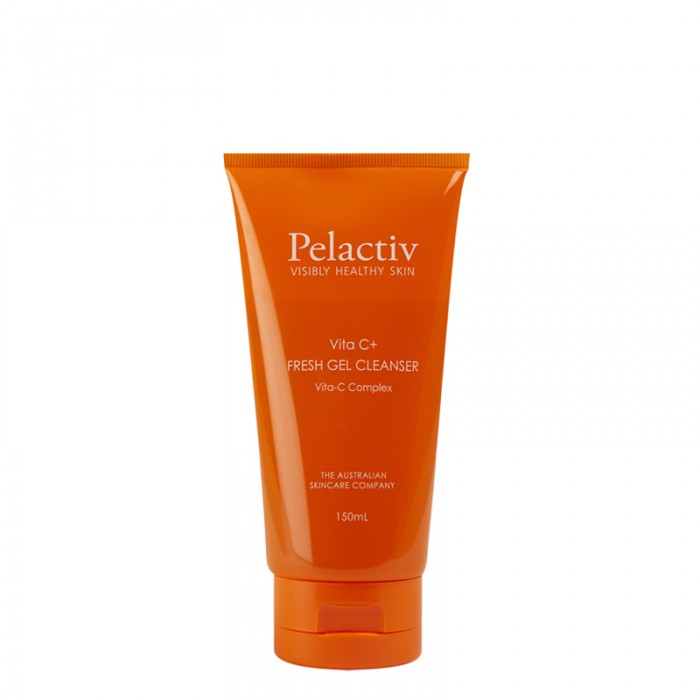 Pelactiv Vita C + Rapid C Serum + Aha 18ml $63.97 – Before you moisturise, boost your skins moisture levels with a serum. This one from Pelactiv works to fight free radical damage and significantly prevent the appearance premature ageing and fine lines and will leave your skin glowing.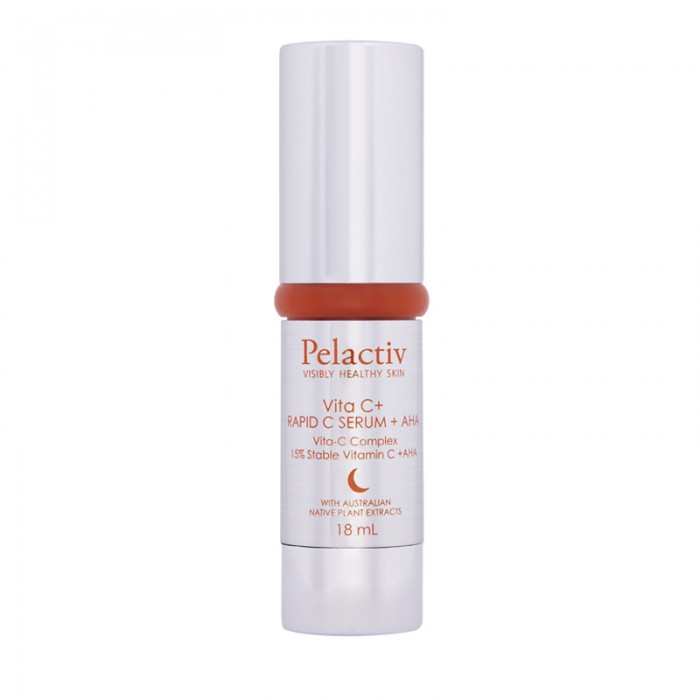 Pelactiv Vita C + Day Radiance 50ml $61.50 – Never skip your moisturiser! And you'll never want to with this beautifully smooth cream that contains an exclusive blend of Vitamin C and active firming ingredients that restore vital moisture levels in the skin while actively protecting the skin from environmental pollution.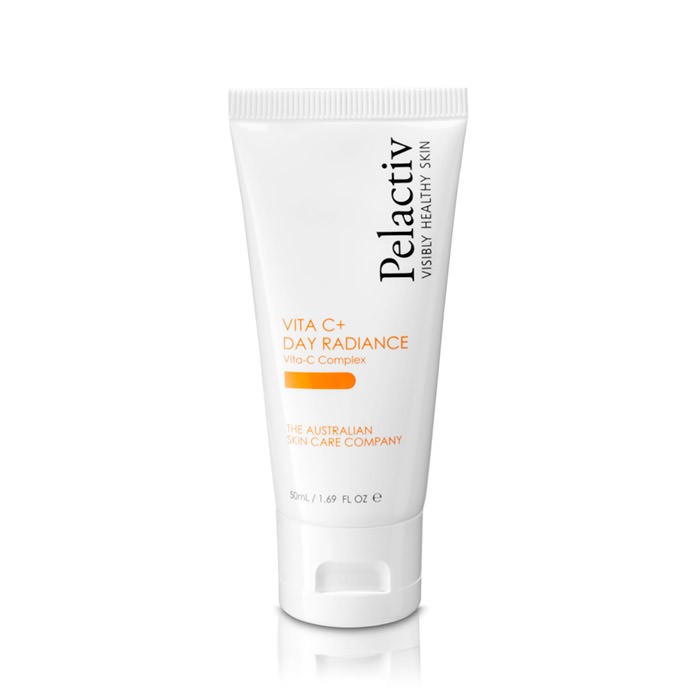 Pelactiv Vita C + Intensive Eye Complex 15ml $52.48 – We can't forget that delicate under-eye area where the visible signs of ageing are most prevalent. Try an eye cream with Vitamin C for firmer, lighter, smoother, more hydrated eye area.