It's no lie that Christmas gift packs are the bomb.com. Not only can you try out new products without forking out tons for a full-sized product, but they're also absolutely gorgeous and will sit pretty on any bathroom counter or mantlepiece.
These Christmas Gift Packs Are Perfect For a Silly Season Treat
Every year, we wait with bated breath for the newest Christmas packs to hit our shores. They generally roll in just as the shopping season ramps up, so they're perfect if you need something that'll help you wind down heading into December and the festive season.
From haircare and makeup to skincare, electricals and more, these are your go-to 'treat yo' self' kits. Keep on reading to find out our favourite Christmas gift packs for 2017.
Dermalogica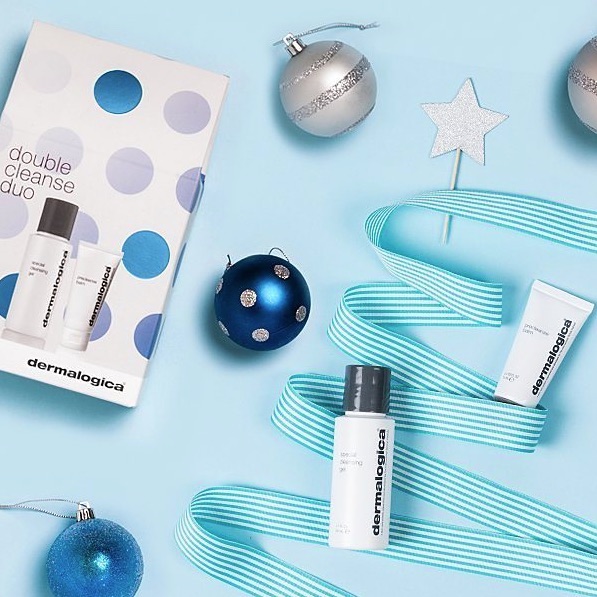 Come December, what we truly need is some skincare to save the day. Summer has hit in full force, leaving us sweating, oily messes, and to top it all off, the stress of festive season organisation is taking its toll. Get a head start on your upcoming end-of-year pamper sesh by grabbing a Dermalogica gift pack while you still can this November.
Known for their high quality formulations backed by decades worth of research, you know you're getting a stellar product when you buy Dermalogica. Grab a little more bang for your buck with the four Christmas gift packs on offer from the brand this year, each of which is suited to a different need and skin type.
Up your cleansing game with the Double Cleanse Duo, which contains the PreCleanse Balm and the Special Cleansing Gel. Or, perhaps your skin needs a little protection from the elements? Ward off pollution and free radical damage with the Age Smart Daily Defenders Hero Pack. If these don't sound up your alley, give your lips a little TLC with the Lip Smoothing Duo, or really take wrinkle-busting up a notch with the Anti-Ageing Power Trio.