Every year, we wait in anticipation for the Pantone Colour of the Year announcement. From the gorgeous Marsala in 2015 to last year's Greenery, there have certainly been some unique choices, many of which have easily translated into the beauty-sphere.
This year, the Pantone Colour of the Year is (drumroll, please….) 'Ultra Violet'! A gorgeous, blue-toned grape purple, this shade is truly the violet you'd imagine as the final colour of the rainbow…or the colour of the eggplant emoji. Take your pick.
Beauty Picks to Satisfy Your Pantone Colour of the Year Addiction
If you're like us, and take the Pantone Colour of the Year to heart in your daily life, you'll be scrambling to kit out your beauty collection with Ultra Violet hues. Instead of frantically Googling and rummaging through your makeup bag, keep on reading to find out our top Ultra Violet makeup picks. 2018 has never looked graper…oops, greater!
Eyeshadow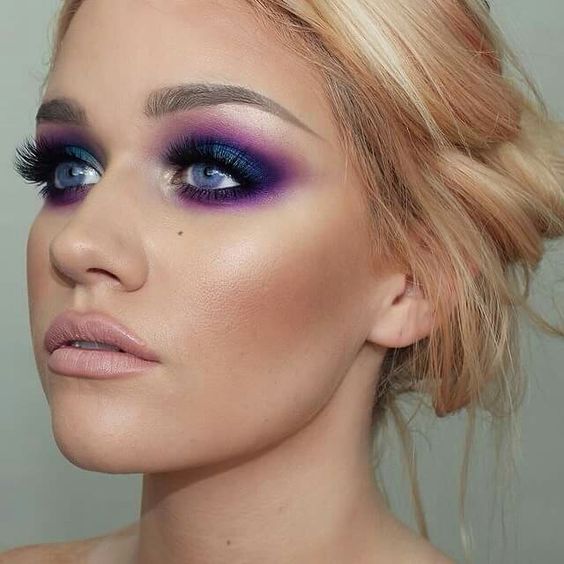 We predict that one of the more mainstream ways to wear Ultra Violet in 2018 will be through eyeshadow. Purple shadows look stunning on a whole array of skin tones and eye colours, but in particular, complement brown eyes. Plan out your Pantone Colour of the Year-inspired eye look by getting your hands on some shadows in the perfect hue.
The Illamasqua Powder Eyeshadow in Inception hits the Ultra Violet nail on the head, and would make a stunning focal shade for practically any eye look. The Illamasqua formulas are absolutely to-die for, applying creamily to the eyes and blending with ease.