Splendour weekend is right around the corner, so I'm sure you're frantically prepping your outfits, makeup, and of course, your hair! We've predicted that this year's biggest hair trend (as it has been for quite some time, now) will be braids. Seeing as they're adored by the Kardashians, Jenners, Hailey Baldwin and many a beauty influencer, it's no surprise that braids are having a very extended moment.
If you're not sure which braided style is best, we've compiled a list of our absolute faves–you're guaranteed to spot these 'dos at least once or twice over your festy weekend. Whether they're paired with a cute baker cap or just a few kilos worth of glitter, they're all perfect for standing out in the crowd.
5 Braids You'll Meet at Splendour in the Grass
1. The Boho Braid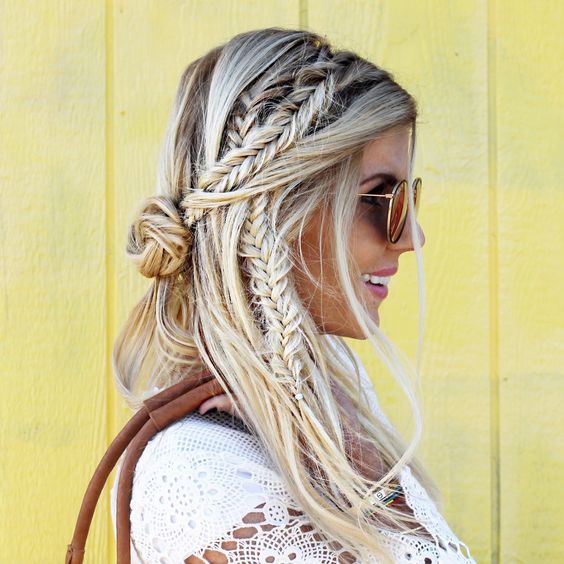 Go with the flow and construct a relaxed braid or two in loose, wavy hair. Use your favourite iron to create some soft, beachy waves–we love the Cloud Nine Waving Wand–and then select pieces to plait or fishtail. Pull a few strands out if you're going for a lived-in look. You can even make like this babe and twist braided sections into a loose knot or bun, giving your style even more dimension and life.