Summer is coming around quickly–especially if the 30 degree days we've been feeling lately have anything to do with it! The transition from winter into the warmer months can be tricky, as it means shaking up your beauty routine and making a few necessary replacements.
Although SPF should be a year 'round kind of deal, we've totally fallen into the habit of not applying our sunscreen during winter. Other aspects of our beauty time can take ages (eyebrows, anyone?!) so sunscreen often takes the backseat.
SPF Solutions Even The Laziest Girls Will Love
We hate to break it to you, though–you have to wear a good SPF this summer. Not just when you're tanning by the pool or out in the elements; nope. We're talking about day-in, day-out protection against those pesky UVA and UVB rays. Give your skin a little extra attention now, and we promise you'll reap the rewards later.
If you're just getting into the habit of wearing daily sun protection, not to worry. We've put together our SPF favourites that even the laziest girls around will be able to slather on each day before they head out into the big, wide world. Keep reading to find out which SPF solutions are right on the money for summertime.
SPF Skincare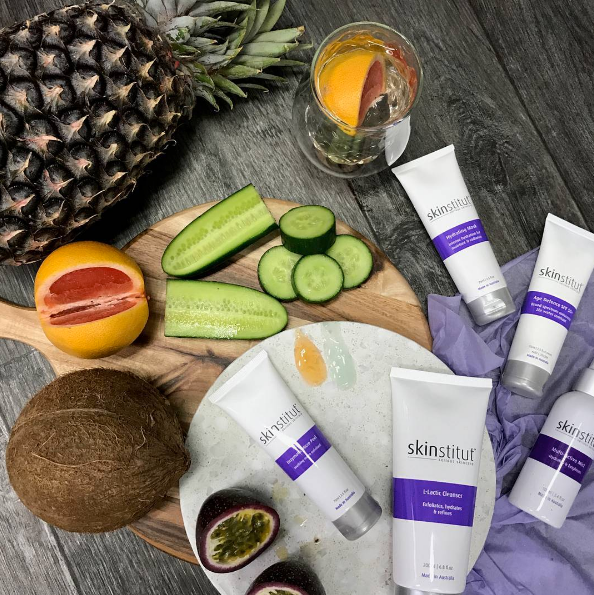 One of the ways you can pop on your daily dose of UV-protecting goodness is through your skincare. If you're using a moisturiser, day cream or serum in the morning, it's not too difficult to switch it out for something with a little extra sun coverage for the hot months ahead. As an SPF newbie myself, I find this the easiest way to sneak it into my daily routine.
Our faces are pretty important, so it's always a good idea to opt for higher SPF levels–we recommend 35 and above, especially if you have pale, sensitive, pigmentation-prone or freckled skin. The Alpha-H Protection Plus Daily SPF 50+ is an amazing replacement for your regular moisturiser if you suffer from dryness even in the summer months.
If your skin is more on the combo to oily side, opt for the Skinstitut Age Defence SPF 50+, as this formula works on all skin types. In addition to protecting your skin against sun damage, this product also helps to blur or prevent against physical ageing signs–what a win win!