Deciem has made waves this year for it's highly active and powerful ingredients contained in it's 10 umbrella brands. Featuring the latest and most innovative skincare technology – these products mean business. However the names of the skincare from ranges such as Hylamide and NIOD have us scratching our heads. They're hard to even pronounce – let alone understand the meaning behind these titles. Deciem target the "educated, the curious and the intelligent" so if this sounds like you, let's dive in!
Deciem
Starting with the brand name itself: Doesn't Deciem sound like a bizarre name for a beauty company? That's because Deciem knew they wanted to shake up the industry, and change the way you feel about beauty. They were told "you can't do 10 things at once". But they wanted to, and they did (hello 10 brands!). Deciem comes from 'decima' the latin word for 10 in a sequence. It might seem strange to have 10 different brands but founder Brandon Truaxe said that individually the brands couldn't "afford to have its own dedicated laboratory, production facility, creative team, distribution offices and complex backend systems, but combined together, they can each afford their timeshare of incredible team and resources."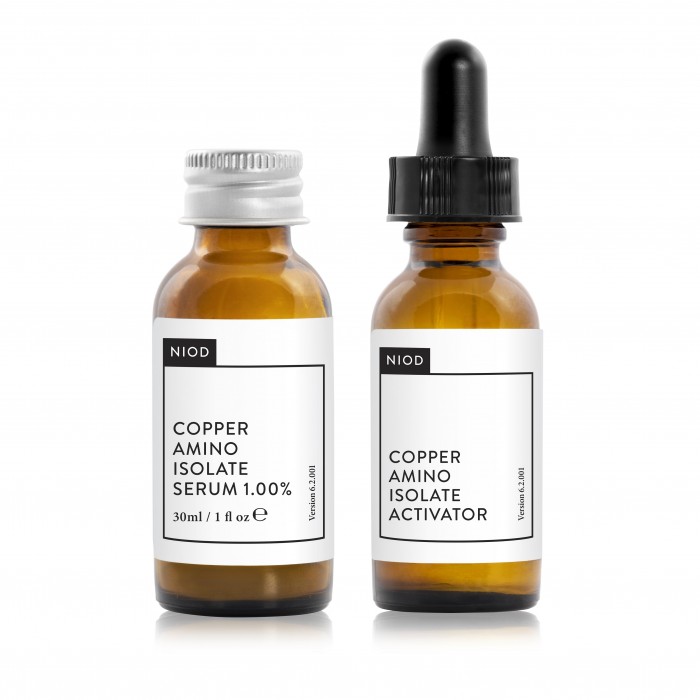 WHAT: A highly concentrated serum containing, 1.0% Pure Copper Tripeptide-1, Copper/Proline/Lysine Peptide Stabilization Complex & Hyaluronic Acid Crosspolymer
WHY: This product focuses on skin health, not common indicators of ageing like lines on wrinkles and therefore has long term value to your skin. Skin will act and look younger starting within 5 days with continued improvements over time.
WHEN: Use immediately after cleansing and before applying any other skincare.
WHAT: A very intense cleansing balm containing saponins from the Ayurvedic plants shikakai and sapindus mukorossi. Plant saponins clean the surface of dead cells without peeling the skin. They delete dirt, clean pores intensely and they remove the skin's own oils. Stripping the skins oils is not always beneficial, but it encourages the cycle of new oils to keep skin changing.
WHY: Skin will be left looking smooth and almost pore-free and its surface exceptionally cleaned. Your skin will be left glowing as if it's radiating from within.
WHEN: Use once in the morning and once at night, after removing makeup.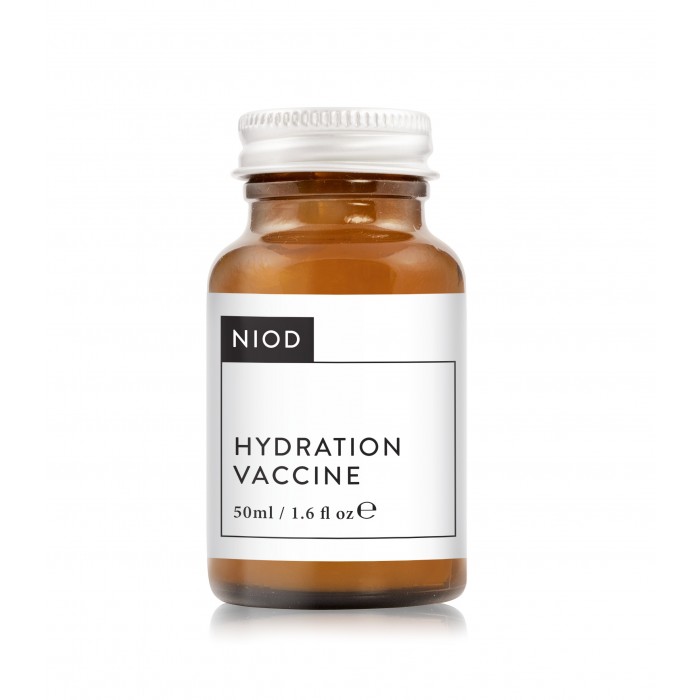 WHAT: A deep moisturiser that works differently to many. Many moisturisers use oils or other lubricants to disguise moisture loss without helping to rebuild the skins natural moisture barrier. Hydration Vaccine contains fungi and other enzymes to re-build skin's water density.
WHY: Seals in supplemented and naturally-present skin moisture factors instead of "hydrating" the surface and is pro-silicone. The silicons in HV are very advanced and cost many times more than many active peptide technologies used in skincare.
WHEN: Use in the morning or afternoon after serums but before any other skincare.
Hylamide SubQ Anti-Age Advanced Serum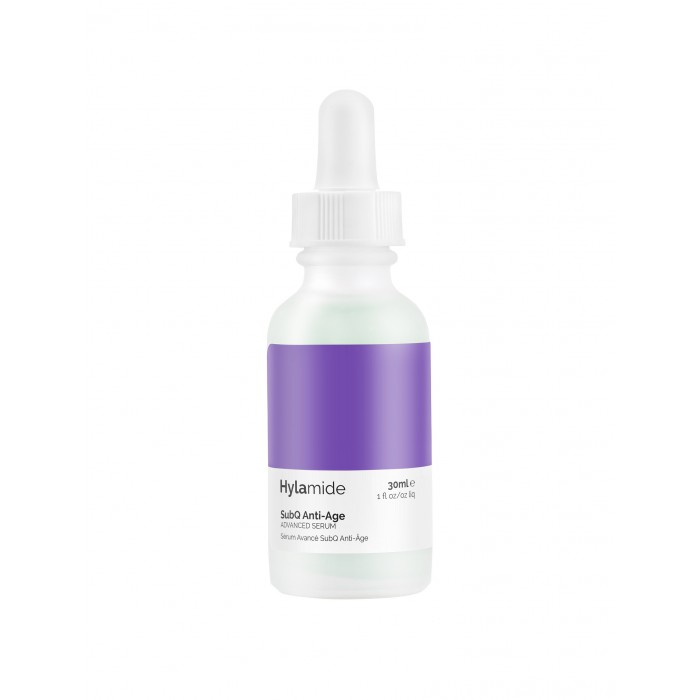 WHAT: A serum that targets visible signs of ageing such as lines, wrinkles, sagging skin and texture damage. Contains top ingredients such as Copper which is combined with a mix of Nonapeptide-3 Retino-Complex which is a safer alternative of Retinol and Next-Generation Palmitoyl Tripeptide-38 to reduce surface irregularities.
WHY: Offers instant and longer-term skin rehydration, promotes comfortable skin feel within just 2 weeks, improves visible skin surface texture & will improve skin barrier function
WHEN: Apply morning and night after cleansing.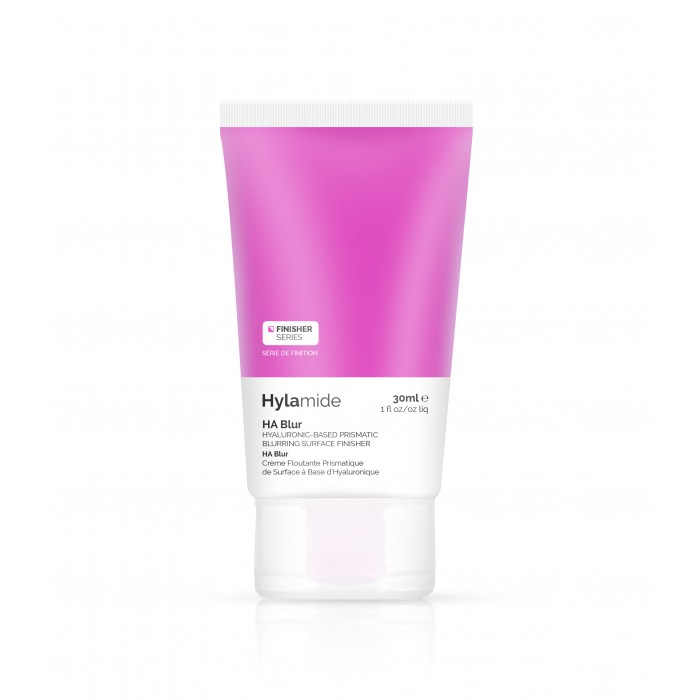 WHAT: This product basically acts as a primer, although there is nothing much basic about this blurring technology. Using an unusual new form of Hyaluronic Acid powder base, this works well with all skin care and makeup and can even be mixed in with your favourite foundation for an airbrushed finish.
WHAT: Skin imperfections and pores are blurred for smooth skin tone and an even skin complexion.
WHEN: Wear alone after all other skincare or just before applying makeup.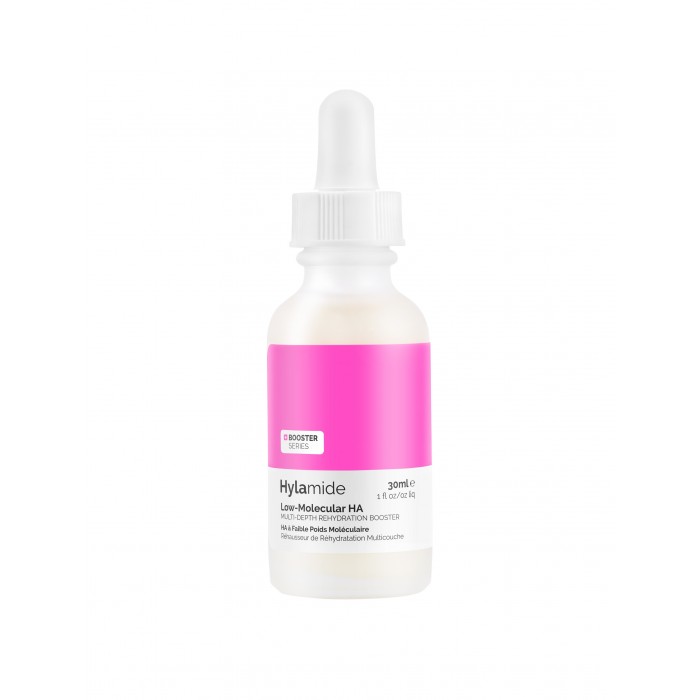 WHAT: Hydrating booster serum that contains 5 different forms of Hyaluronic compounds to target skin hydration and different levels. Includes Very low-molecular HA, Hyaluronic Acid Ferment, Hydrolyzed HA, HA Pre-Cursor & Plant HA.
WHY: Targetting the lower layers of skin helps hydration build-up from within and also encourages better absorption of other skincare you put on your skin next. Skin will be visibly plumped with increased elasticity.
WHEN: At any point in your routine before moisturiser or makeup.
Deciem Dictionary:
If you are still struggling with the range some other terms that pop up often with NIOD and Hylamide include:
Non-Acid Precursor: This is a non-acidic alternative to acid-based epidermal resurfacing and is non irritating
Flavanone: A deep cleansing mud that contains no aggressive clays, direct acids, low or high pH, exfoliating agents or any material that would disrupt skin dermal balance
Multi-Molecular: Contains more than one compound of an ingredient (in NIOD & Hylamide this is usually hyaluronic acid.

photo credit: Zest Beauty
Have you tried Deciem before?
Shop Deciem here.