ghd will always be one of our top picks when it comes to straighteners and stylers. This brand have been around for almost two decades, and have easily established themselves as a go-to for celebrities and professionals. As if you weren't already spoiled for choice, we're excited to announce the release of the new ghd Gold, a professional-quality straightener with all of the bells and whistles you want from your day-to-day heated tool.
Here's What You Need to Know About the New ghd Gold
The ghd Gold Professional Styler is a levelled-up version of the existing ghd V Gold Styler, which is being phased out and replaced with the new model. Designed to deliver professional results at an affordable price point, this stunning styler has been proven to deliver amazing results. Think sleeker, smoother hair that appears optimally healthy and downright gorgeous.
Keep on reading to discover everything you need to know about the new ghd Gold, including what sets it apart from the now-retired ghd V Gold Styler.
What's New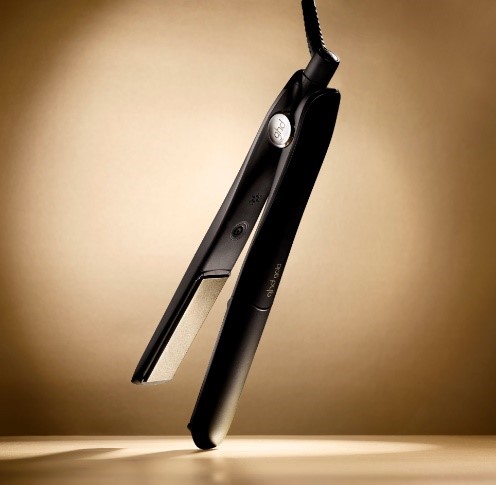 So, you're feeling a little down reading this, the ghd V Gold Styler was probably one of your faves — don't stress! The new ghd Gold combines some of the best features of its predecessor with some key improvements that are bound to perfect your styling experience. Here are some of the exciting, new features that the ghd Gold offers.
Dual-Zone Technology: You will have heard of Tri-Zone Technology if you own a ghd Platinum Styler, so think of Dual-Zone Technology as its little sister. Instead of three heated regions, this styler features two, one towards the tip of the styler and another closer to the base. This essentially means the straightener has better control over the way it heats your hair, instead of over-delivering in one area and lacking in another. Think quicker styling and a more uniform look in terms of sleekness and smoothness.
Heat Up Time: One of the biggest pains in our morning routine is waiting for the straightener to heat up — yep, we're that impatient. Thankfully, with the new ghd Gold, you'll only have to stand around for a speedy 25 seconds while you wait for your styler to heat to its full potential.
Improved Ergonomics: If you compare the new ghd Gold to the now-dated V Gold Styler, you'll notice one of the biggest improvements lies in its look and feel. The modern design means this product will look gorgeous sitting atop your bathroom counter, and the rounded barrel assists with preventing snags and speeding up your styling time. The swivel cord has also been upgraded to enhance your overall experience, letting you worry more about how your hair looks and less about twisting and turning to find the right angle (we've all done it).