Whether it's in the office, at school or as part of a local community, Secret Santa is the festive tradition that has us buying gifts for people we barely know. It's all fun and games if you happen to get your BFF or work husband in the draw, but more likely than not, you'll be shopping for someone you've chatted to in passing, whose interests are a total mystery to you.
Throw in the $20 limit and the general stress that comes with the month before Christmas, and you've got yourself a dilemma. Finding the perfect gift for so-and-so from HR shouldn't be the catalyst to a blue, blue Christmas, though–that's where we come in.
RY Christmas Gift Guides: How to 'Sleigh' Secret Santa
Because we know that even Secret Santa shopping can be anxiety-ridden and time consuming, we've put together a foolproof list of gifts under $20 that will satisfy any recipient. From beauty gadgets to speed up the morning routine, to tried and tested faves that happen to come in under that pesky price limit, keep reading to find out the gifts that'll help you 'sleigh' Secret Santa for 2017.
For Your Makeup-Obsessed Mate or Colleague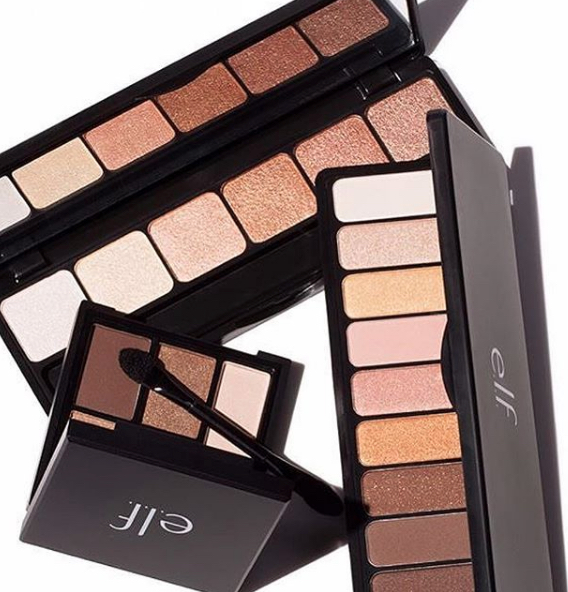 Is your Secret Santa recipient a budding MUA? Well, you've come to the right place for all your gifting needs, that's for sure! Whether they need new tools or will love an affordable cult fave, picking out a gift for them should be a breeze with the RY Christmas Shop.
Our Brand of the Month for November, e.l.f. Cosmetics are all about high quality makeup at insanely affordable prices. We're talking ultra-cheap, but with all of the pigmentation and blendability you've come to expect from your high end faves. All of their products would make ideal Secret Santa gifts, with none coming in over $20, however we're particularly loving the e.l.f. Clay Eyeshadow Palette in Saturday Sunsets. Six warm-toned shades make up this gorgeous palette.
Give the gift of perfectly blended makeup with the Lulu & Lipstick Sili Fili Sparkle Makeup Blender, a silicone sponge that every makeup addict will adore. The silicone material won't breed bacteria or absorb product, yet smoothes your makeup onto the skin with ease. Plus, it's glittery. Duh.
Is out-there, bold makeup your Secret Santa's thing? Help them get their sparkle on with the Lime Crime Diamond Crushers Lip Topper, which can be applied over your lipstick or lip liner. Choose from five iridescent colours–our favourite is rose gold 'Dope'.