There is no bad time to exfoliate your skin. In the winter we need a regular exfoliant to slough through build up of dry and dead skin cells. In the summer exfoliating is just as important to regulate sebum production.
Skin ageing is in the air – air pollution is the number one cause of accelerated skin ageing. 92% of the population live in areas of unhealthy air so it's more important than ever to use skin exfoliating products that remove pollutants for healthier looking skin.
There are a few different methods of exfoliating – both have their benefits.
Physical exfoliation involves some kind of grainy texture or micro beads that actually scrub dead skin cells away. This method exfoliation is controversial as many exfoliators can be a little to harsh on skin (and micro beads are harmful to the environment).
The other is chemical exfoliation which involves an active ingredient, usually salicylic acid or another AHA (alpha hydroxy acid) that can be applied over the skin with a cotton swab for 30 seconds or so and washed away with water.
However you exfoliate, Dermalogica's new product release will make you pretty excited.
Known for the best selling Microfoliant which has smoothing and brightening capabilities, the Daily Superfoliant shouldn't come as any surprise as the most hyped product for February.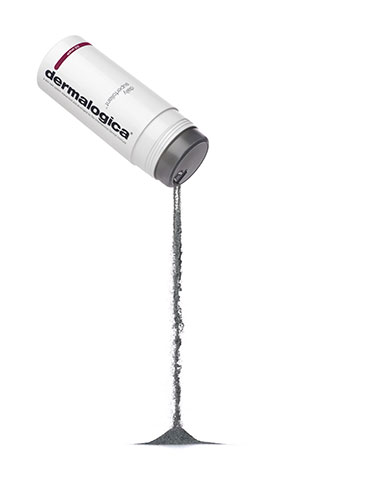 Dermalogica Daily Superfoliant
Dermalogica Daily Superfoliant is a resurfacing, anti-pollution powder exfoliant. It provides triple-action adsorption along with physical AND chemical exfoliation (you heard!). Similar to the Microfoliant, Daily Superfoliant activates upon contact with water, releases powerful enzymes, AHA's and anti pollution technology. Activated Binchotann Charcoal works to purify the skin, absorbs environmental toxins from deep within skin pores and other key ingredients Niacinamide, Red Algar and Tara Fruit Extract help to guard against damaging effects of pollution. Phew! That is a lot of active ingredients – but what are the actual skin benefits?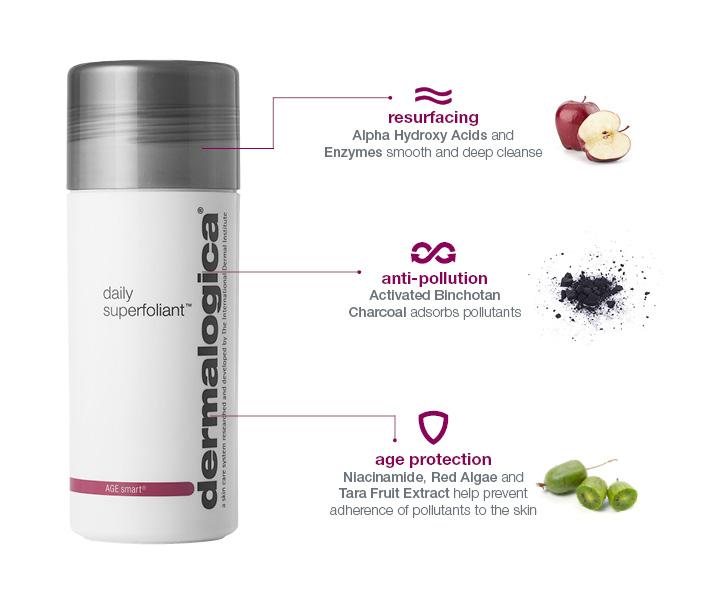 Dermalogica Daily Superfoliant Skin Benefits
1. Removes pollutants from deep within the skin pores
2. Provides antioxidant protection to the skin
3. Helps prevent adherence of pollutants to the skin
4. Reinforces the skin's protective barrier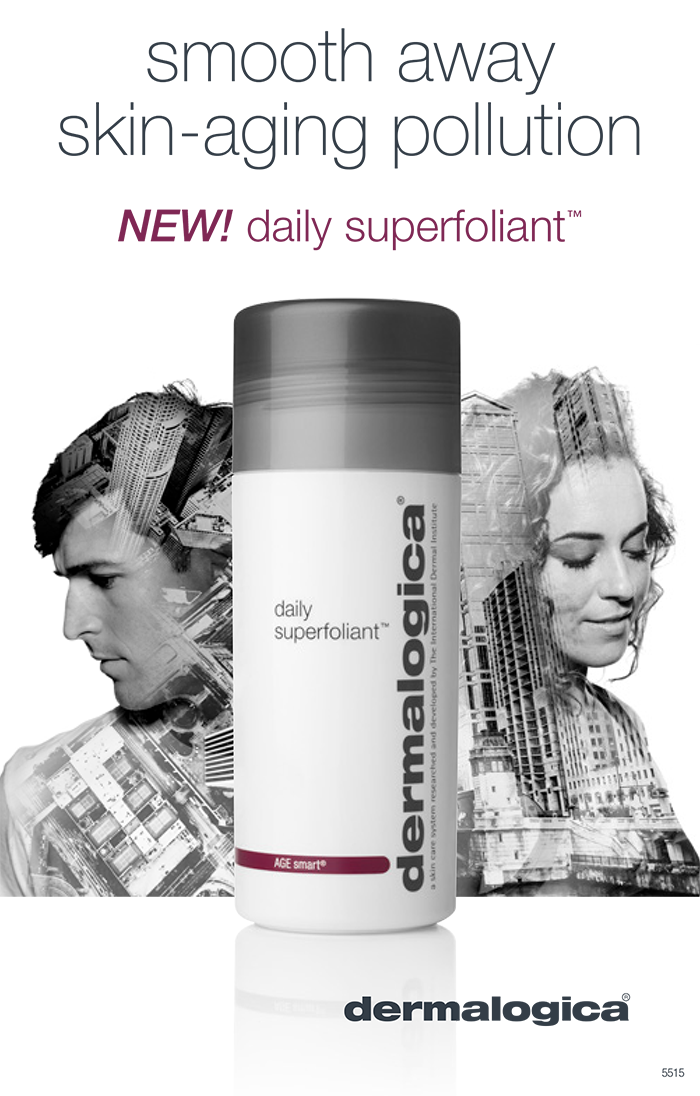 How to Use Dermalogica Daily Superfoliant
After cleansing shake about a 10c piece size amount of Daily Superfoliant into wet hands to create a paste. Apply to face in circular motions, avoiding the eye area. Massage gentle for about one minute then rinse thoroughly with warm water.
TIPS:
– As the name suggests you can use this exfoliant every day if you like. Using this gentle powder more frequently is better than using a more harsh exfoliant less frequently. If you have sensitive skin try alternate days until skin adjusts.
– Your skin will look and feel cleaner immediately after use. With regular use you will reduce your risk of accelerated skin ageing.
– The Microfoliant and Superfoliant are completely different. Superfoliant helps to resurface skin and prevent visible signs of ageing where as Microfoliant instantly smoothes and brightens.
Dermalogica Daily Superfoliant launches on RY.com.au on February 6th.
Are you going to try it?