Ever tried to take the perfect selfie and just failed miserably? Yep, me too – probably more frequently than I'd like to admit. Sometimes it seems as if the photography gods are working against you. The lighting is off, your carefully-applied makeup barely shows up and you can't get your poses right to boot. We've all been there, and it's the worst, especially when all you want is a new Facebook profile pic to remind people that you're still alive.
This Halo Light Will Change Your Selfie Game
Enter the Garbo & Kelly Selfie Halo Light. This nifty little device is soon to be the answer to all of your selfie-related prayers. It's a ring light that clips onto your smartphone, illuminating you in the same way the pros do. If you've ever watched Lauren Curtis, Chloe Morello, Dani Mansutti or any other big name on YouTube, chances are they have a ring light as part of their set-up to give them a gorgeous, defined glow. Unlike the huge, often expensive lights they'd be using, though, Garbo & Kelly have come up with the perfect pocket-sized alternative.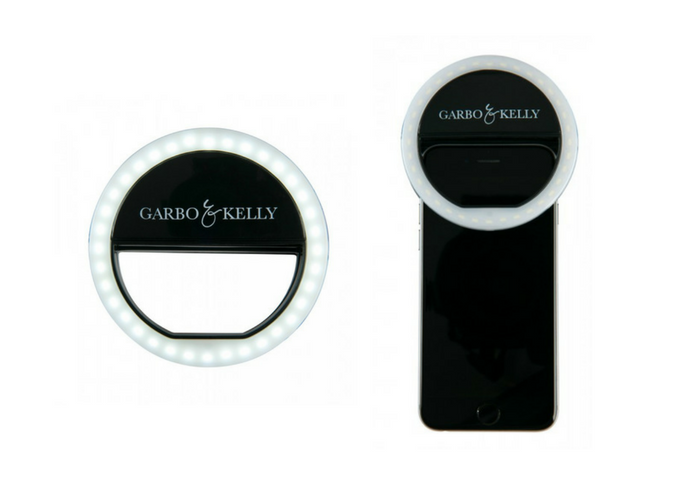 To give you a better idea of how Garbo & Kelly's latest gadget actually works, we thought it best to try it out ourselves. We had our Brand Manager, April, take the selfie light for a road-test. She took two side-by-side selfies, one with the halo light and one without.
Here are her results. As you can see, the selfies taken with the Halo Light are a lot brighter and more defined (plus, her highlight is poppin', which is always a plus).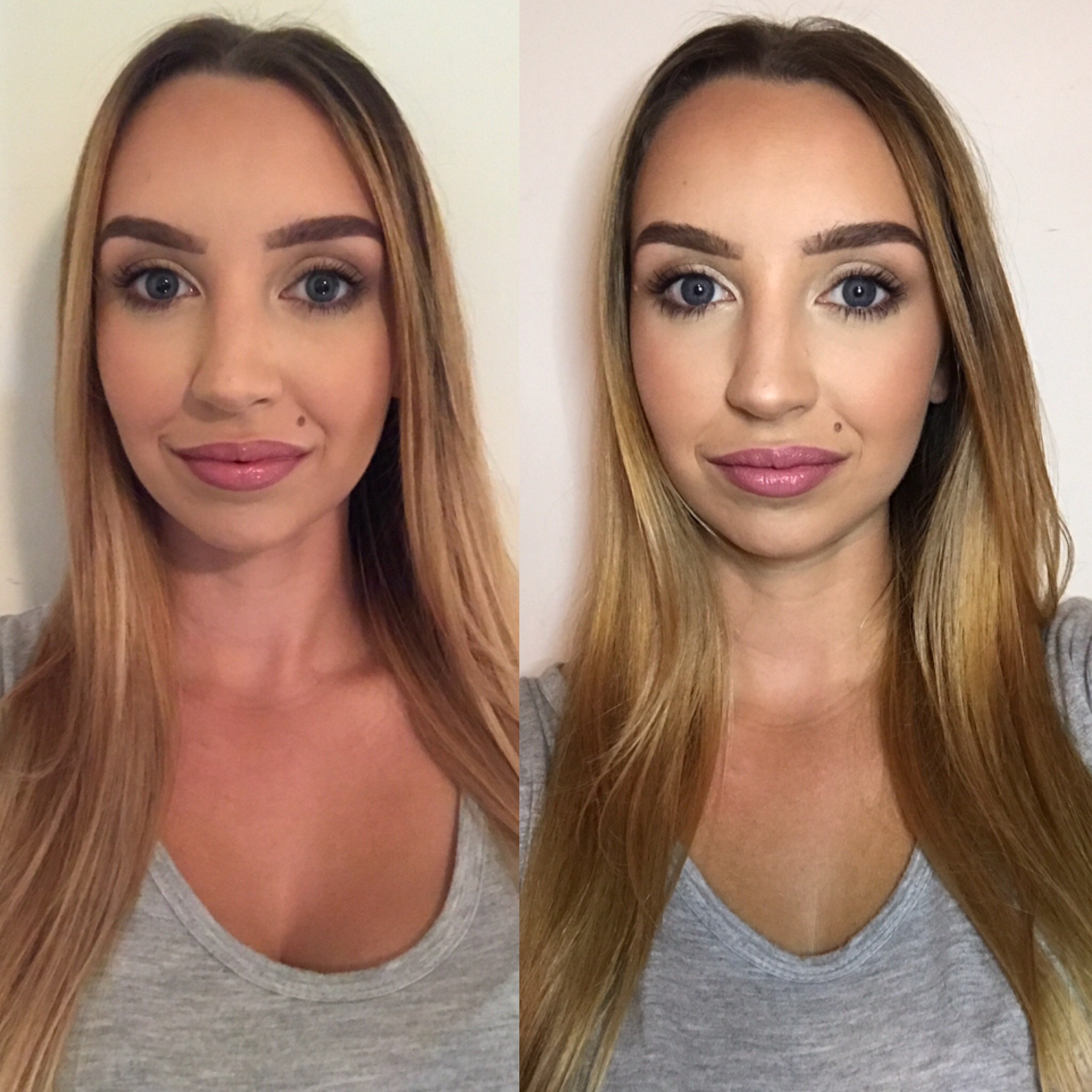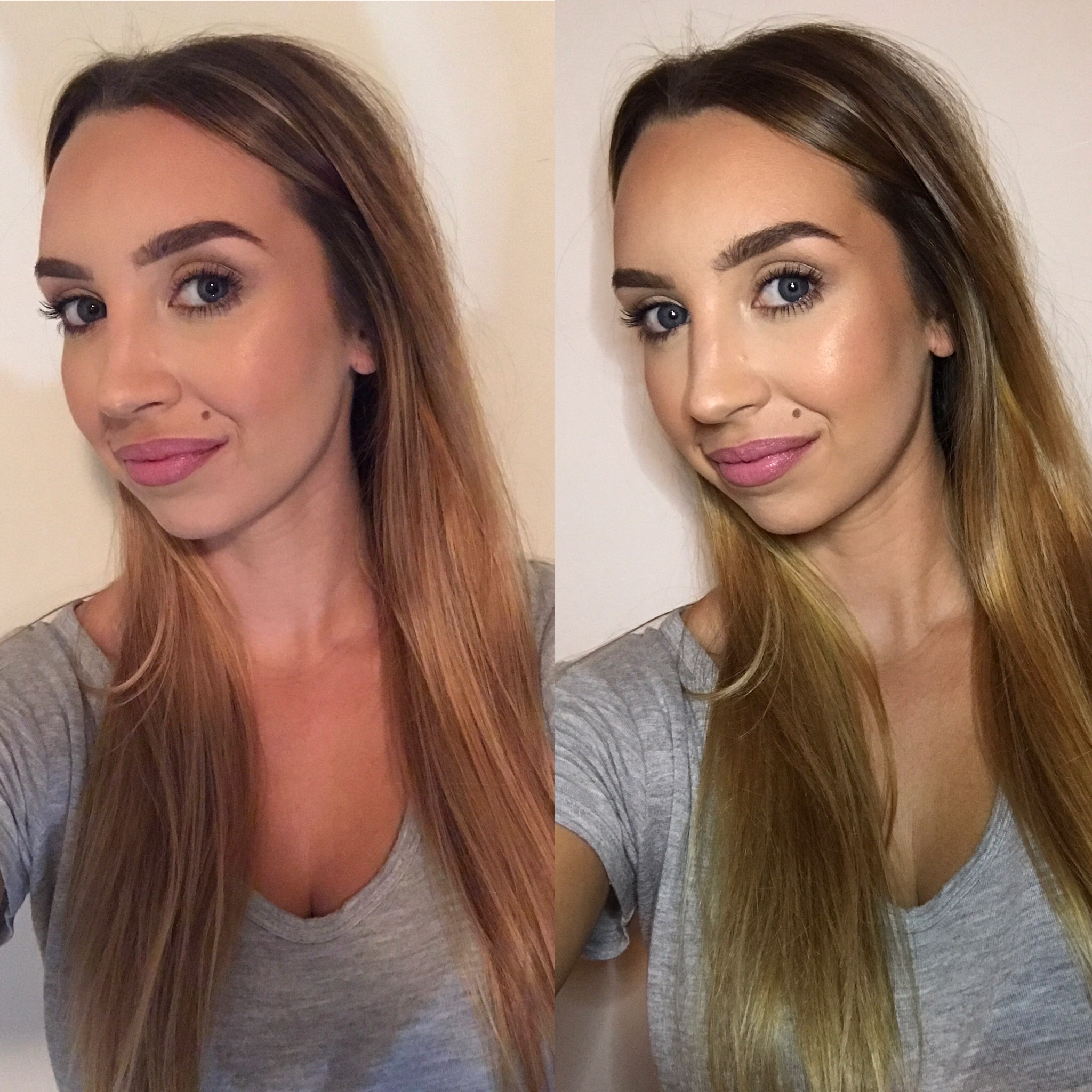 The Garbo & Kelly Selfie Halo Light has three levels of intensity that you can manipulate for your ideal selfie lighting. Use the first for a subtle glow, the second for more luminosity and the third if you want to go all out and get that Kardashian-esque highlight going. Made up of 36 individual LED lights, you'll be lighted evenly all round for a HD effect – this thing is high tech despite being small enough to fit in your clutch! April used the third setting for this super-bright, luminous effect.
The verdict in the RY office is pretty unanimous – this light is the real deal! And at half the price of a lot of light up selfie gadgets such as phone cases, it's also pretty fantastic value. So, we're wondering – are you intrigued? Will you be going out to purchase the Garbo & Kelly Selfie Halo Light, or are you more of a traditional selfie-taker? Let us know!