Alpha-H are an award-winning skincare brand with a cult following and over 25 years of experience behind them. If you're a fan of the brand, chances are you've wondered what exactly makes the innovative team behind it tick, and how they manage to hit the nail on the head every time with their unique formulas.
Well, we're here to tell you that Alpha-H is the brainchild of the brilliant Michelle Doherty, who took the reins back in the brand's infancy and turned it into a global phenomenon. With a huge celebrity clientele that includes models and movie stars, as well as coverage across some of the world's most eminent fashion and beauty publications, Alpha-H is practically a household name.
We spoke to Michelle Doherty about all things Alpha-H, including what makes the brand so special, her advice for entrepreneurs and her must-have, desert island products. Plus, discover how you can save big on the brand throughout December!
RY Chats to Alpha-H Founder Michelle Doherty
Keep on reading to take a behind the scenes look at what Alpha-H is all about, with Michelle Doherty.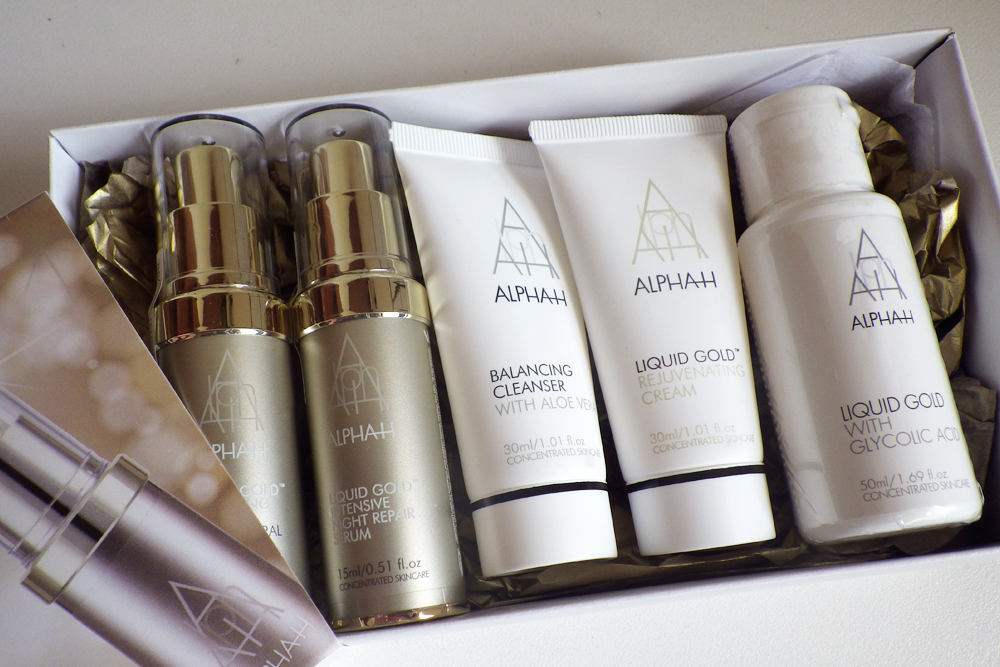 Alpha‐H have cultivated a global reputation for being a results‐driven, effective skincare brand. What differentiates Alpha‐H products from other cosmeceutical skincare on the market?
Alpha‐H is committed to achieving clinical results with minimal effort and zero downtime. Integrity and scientific development sets Alpha‐H apart from other brands, which offer a Band‐Aid rather than a solution for specific skin concerns. I believe brands need to be accountable for the products they create and deliver on the promise of a healthy functioning skin. Customers should be looking for products that are evidence based with concentrations of active ingredients proven to cultivate the integrity and health of the skin.
Can you tell us a little bit about your team's product development process?
Identifying lifestyle and climate changes, and having an awareness of depleted quality of vitamins and nutrients in our food chain prompts me in developing topical solutions. Then, it comes down to who is developing technologies and ingredients that share the same end goal in bringing the highest quality, Australian-made products to the world.
Liquid Gold has reached cult status in the beauty world. What makes this resurfacing treatment so unique and sets it apart from other AHA‐based formulas on the market?
Liquid Gold is a universal go‐to product for unparalleled skin resurfacing and refinement. Using a low pH delivery system, a unique blend of Glycolic Acid and Licorice is delivered into the skin where it diminishes wrinkles, pigmentation and sun damage. In fact, Liquid Gold is clinically proven to decrease wrinkle depth, improve texture and increase moisture within the skin after just one application. This 'overnight facial' is as easy as wiping it on and going to sleep.