September has arrived, (finally, am I right!?) meaning that it's time to give your beauty game a little shake-up. Spring beauty differs completely from winter beauty, as I'm sure all makeup junkies know–after all, a bold burgundy lip might pull your winter looks together, but it's a whole different story when those flowers begin to bloom!
Step Up Your Spring Beauty Game With Fresh Faves
To help you make the transition from dark winter colour palettes to fresh, rosy September hues, we've put together our foolproof spring beauty faves. Of course, your colour palette shouldn't be the only thing that changes! Warmer weather also means oilier skin, frizzier hair and more, so now's the time to make a few summer-ready adjustments to your daily self-care routine.
Keep reading to find out which products will help you make the smoothest possible transition from the colder months into fresh, flowery spring beauty.
Perfect Your Spring Pout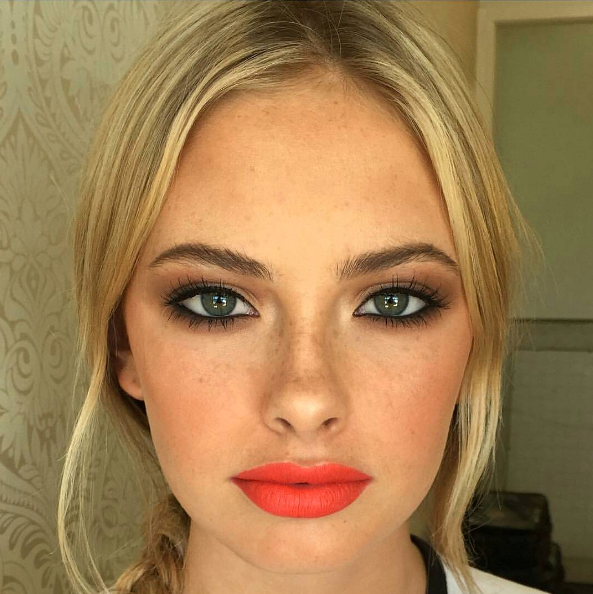 Winter is the best time of year to break out those bold, dark lipstick shades, but when it begins to warm back up again, they're less likely to 'fit' with your outfits and overall vibe. I always treat spring as an excuse to lighten up my wardrobe (if only a little–black is a staple, okay?!) and often, my makeup follows suit.
If you love a good deep red or wine tone during the colder months, switch these hues out for a darker nude or dusty pink for a similarly chic effect. Girls who go vibrant with berry shades in winter should opt for something equally as show-stopping, such as a pop of orange or bright pink. It's also a good time to start adding lip gloss back in for that carefree, spring goddess vibe. Then again, if you're a dark, matte queen all year 'round, don't let us tell you what to do! Wear that vampy shade with pride.