There's a new brand on site, lovelies, and we're so excited! They're called Garbo & Kelly – doesn't the name just evoke movie star glamour? We're already thinking back to the days of Greta Garbo, Grace Kelly, Brigitte Bardot, Vivian Leigh and more, when it was all about flawless skin, defined brows and a striking red lip.
Garbo & Kelly are naturally all about timeless, old Hollywood chic. They're known for their wide range of brow products, including pomades, pencils and maintenance tools. Contour and highlight kits, and a stunning eyeshadow palette, make up the rest of their gorgeous range. They've hit the scene relatively quickly, gaining traction faster than most. It almost seems as if they've appeared out of nowhere to absolutely rave reviews!
Bloggers Love Garbo & Kelly
We've noticed, after scouring YouTube just a tad, that bloggers are obsessed with this brand. It's frankly quite shocking, seeing how new they are to the industry! Here are a few of our favourite tutorials, reviews and more featuring the high quality products from Garbo & Kelly. Keep reading to see if your favourite YouTuber or Instagram star is on our list!
Shani Grimmond
[iframe id="https://www.youtube.com/embed/BRzdQZoJWpY?rel=0″ align="center" mode="normal" autoplay="no" maxwidth="720″]
Shani has climbed the YouTube ladder, so to speak, super quickly in the past year or two! This Brisbane gal has over a million followers who hang on her every word when it comes to product reviews. Recently she filmed a makeup tutorial using over $2000 worth of product, a few of which were from Garbo & Kelly! She tested out both the Clear Brow Gel and the Instagirl Contour Kit, both of which helped set her makeup. Shani specifically used the banana shade in the Instagirl Contour Kit to help lock in the undereye area.
MaxMade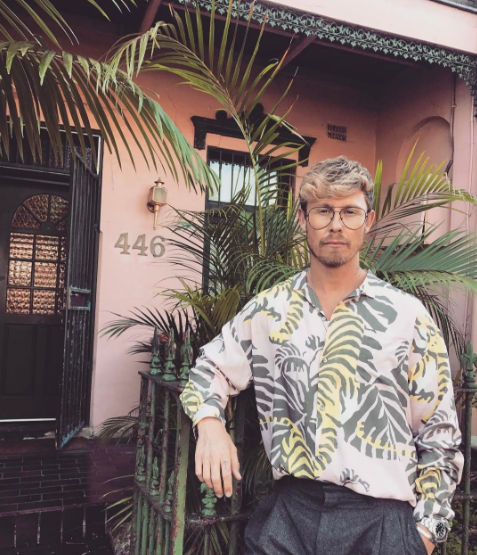 Influential beauty blogger MaxMade is known for being quite discerning with the products he rates highly, but we've heard that he's loving on the Garbo & Kelly Overnight Sensation Palette! With good reason, of course – the colours in this baby are absolutely drool-worthy. There's quite a few neutrals, browns and blacks, which makes creating a natural look easy! It's designed to take you from day to night, too, so there's a few bold colours that'll help give the lid a pop of colour. Here's what MaxMade had to say:
"A highly pigmented dazzle-rich palette that has 5 key matte shadows to colour-correct and contour the eye, while 9 electric shimmering shadows colour and illuminate the eyes. The combinations are endless, so if you pick a daily look you better know it sticks, as their hold factor is not far behind. What separates this brand from the rest is that it's cruelty-free, 100% vegan and bound in a recyclable cushioned cardboard frame that protects your shadows when travelling (or dropping on the bathroom floor), where plastic containers usually leave a trail of scattered remnants."
Sammy Robinson
[iframe id="https://www.youtube.com/embed/icHbS3A8Jn0?rel=0″ align="center" mode="normal" autoplay="no" maxwidth="720″]
This model, YouTuber and makeup junkie is always such a fun watch. So, you can imagine how excited we were to see her using Garbo & Kelly products in her New Year's Eve Get Ready With Me last year! Sammy tested out the Eyebrow Pomade in 'Cool Blonde'. Her brows looked shaped, defined and super clean and crisp in this tutorial, so we'd consider this another win for Garbo & Kelly's brow products! Sammy also used the brow gel to help fluff out the front part of her brow – this versatile product is definitely one for the everyday makeup bag!
Sharon Farrell
[iframe id="https://www.youtube.com/embed/U5E7c8oVEbc?rel=0″ align="center" mode="normal" autoplay="no" maxwidth="720″]
We can't say we're surprised, but here's yet again another glowing review for the Garbo & Kelly Overnight Sensation Palette! This time it's from Sharon Farrell, an ever-growing Irish YouTuber living in Sydney. According to her video, she's obsessed with the palette – yep, we totally agree! Sharon used the gorgeous pinky-rust shade 'Aurora' all over the lid, midnight blue-purple 'Nova' to smoke out the edges and lower lash line, and 'Halo' as a brow bone highlight. The resulting look was a stunning rusty red smoky eye that we're absolutely gunning to recreate soon!
Make sure to check out Garbo & Kelly on-site to experience their beautiful products for yourself! Bloggers love 'em, we love 'em…seems as if you can't go wrong! Let us know in the comments whether you'll be purchasing from Garbo & Kelly, and if so, which products have caught your eye.