We all are guilty of lusting over stunning makeup looks on Instagram – was Insta even made for anything else? If you've been ooo-ing and aah-ing over celebs beauty looks but not daring to give it a go – what's there to be scared of?
We've taken the guess work out of it and selected some of the most popular celebs from around the globe and their festive looks. PLUS we've hand picked the only products you'll need to create the looks – and it's less than you'd expect.
So get your pointer finger at the ready, because we know you'll be double tapping these looks all silly season.
Our favourite out there red-head, she's constantly turning heads with her unique style. Copy the below look for your Christmas Day festivities or your Christmas Party.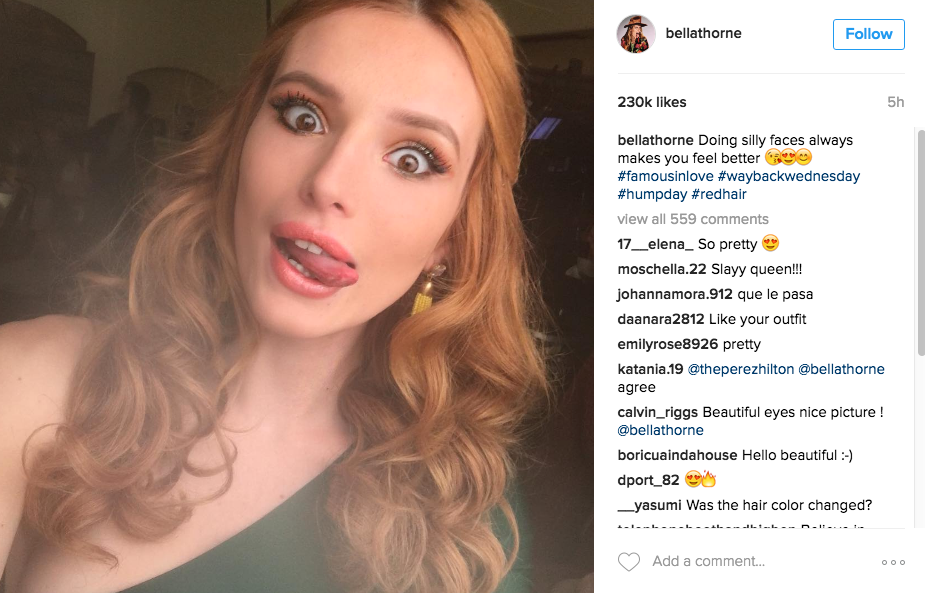 1. Smoke a matte brown eye shadow into your crease and above. Then pat a gold shimmery shade over the lid and close to the lash line. Finish the eyes off with some light falsies!
2. Natural but full brows are the key here. Lightly fill in with a soft brown pencil, focusing on the ends and arch and not so much the front.
3. A swipe of peachy pink lipstick never hurt nobody!
4. Create some soft curls with your favourite curler and pin back your fringe. Voila!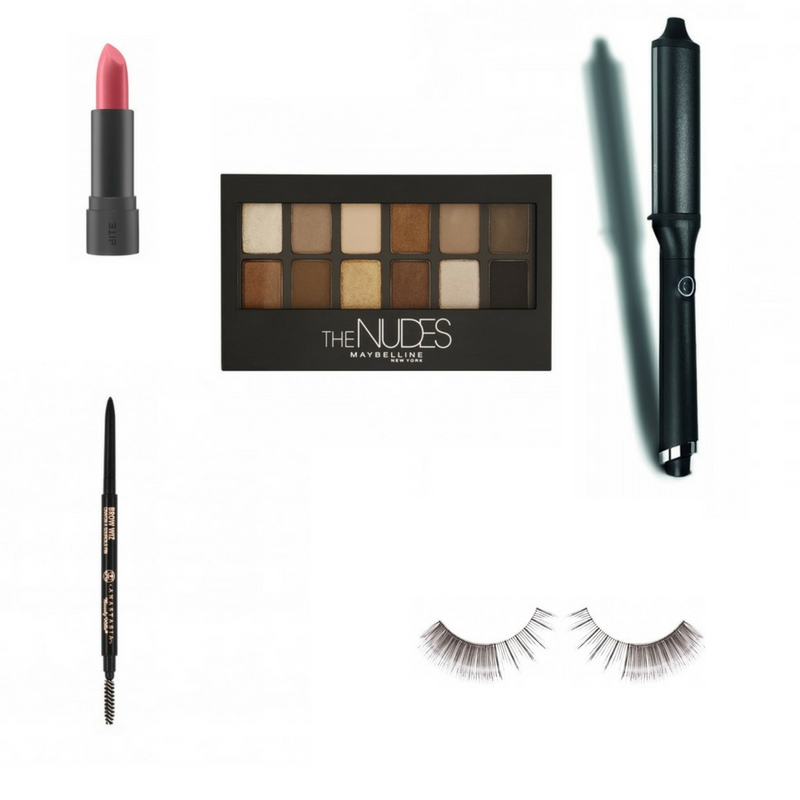 Products: Maybelline The Nudes Palette $25.95, Ardell Edgy Lashes 401 $9.95, Anastasia Beverly Hills Brow Wiz $39, Bite Beauty Luminous Creme Lipstick – Rose $36.95, ghd Curve Classic Wave Wand $209.
This Disney star is the new Blonde It girl at current and it's easy to see why. A great actress, amazing singer and she's cute as a button! Rock her up-do and smokey eye for a Christmas night out with your special someone.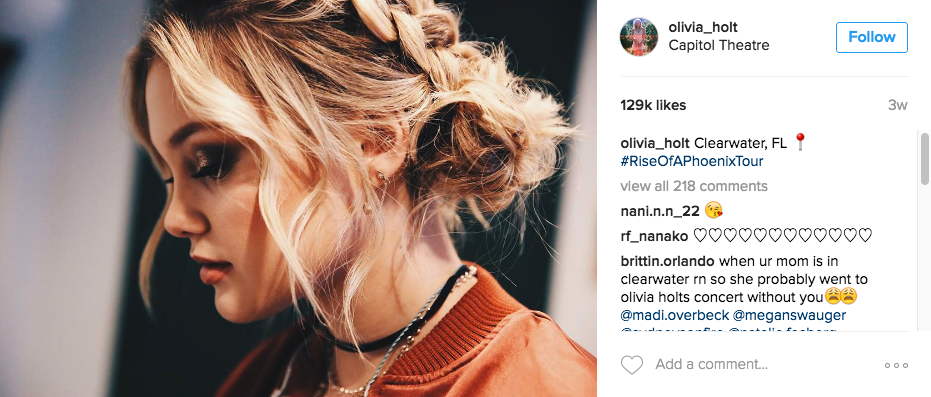 1. Ace the base – no smokey eye is complete without a flawless full coverage foundation.
2. Concealer under eyes to illuminate and hide any dark circles.
3. Smoke it girl! You'll want a bronze or dark green glittery shadow to pack all over the lid!
4. Finish the eye with some liquid liner – wing it out if you know how!
5. Braid your hair back into a loose bun and finish off the front with some loose waves with your straightener.
Products used: Napoleon Perdis China Doll Foundation $69, LA Girl Pro Concealer $11, Eye of Horus Isis Sun Goddess Eye Shadow Palette $41.40, Jane Iredale Liquid Eye Liner $34.44, ghd Black Platinum Straightener $279.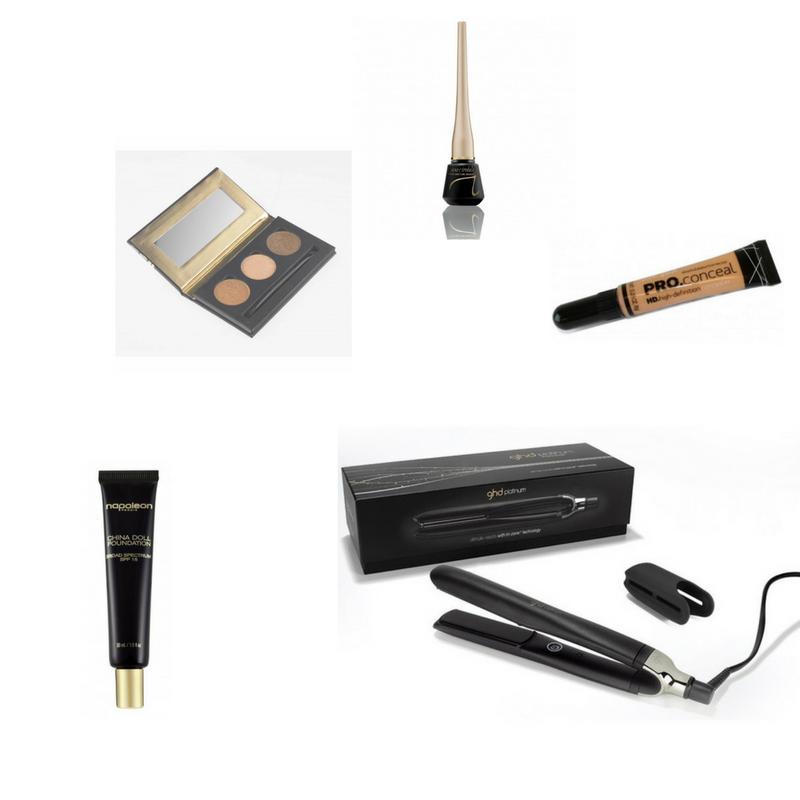 You can take the Betty out of Mad Men but it seems like you can't take the classic red lip out of January Jones. Recreate this blonde stunners look this Christmas to turn heads.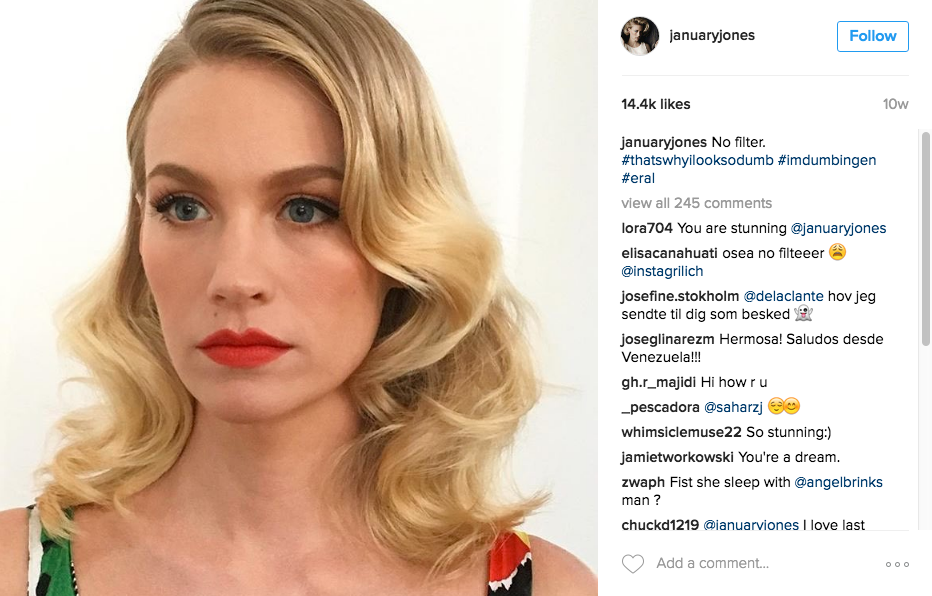 1. The first thing I notice is that healthy pop of blush sweeping over January's cheeks. Smile so the apples of your cheeks show through then lightly dust with a blush of your preference.
2. January accentuates those baby blues with a little bit of liner and loads of mascara
3. The red lipstick is the key to this look so make sure it's one you love – over line your lips and especially cupids bow.
4. I like the sleekness of her part – slick down your part and avoid fly aways with a smoothing serum.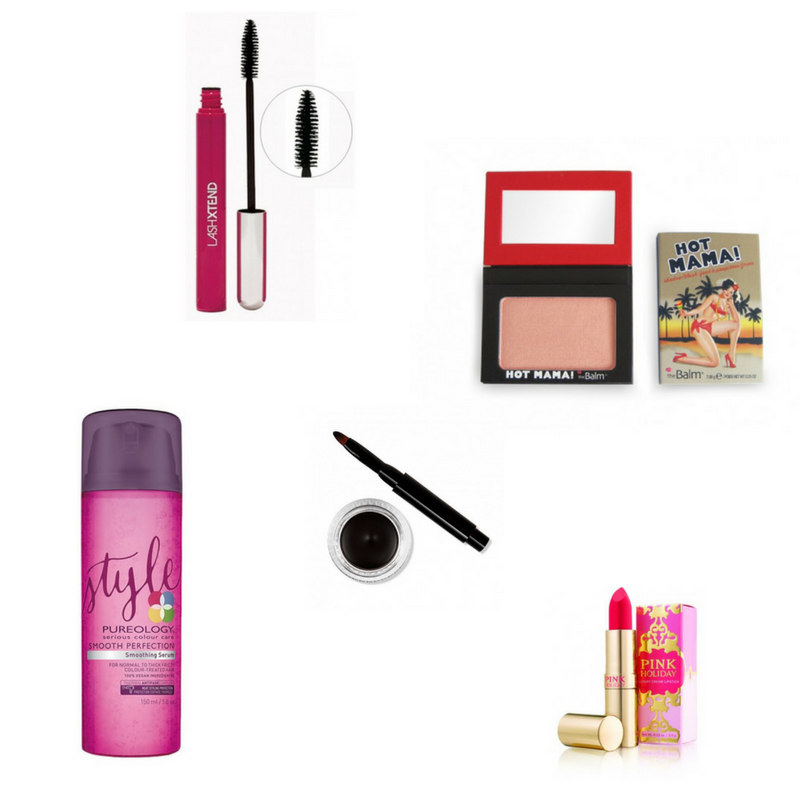 Products: The Balm Hot Mama Blush $27.95, Curtis Collection Fix Eye Liner Gel $35, ModelCo LashXtend Lengthening Mascara $22, Pink Holiday Luxury Cream Lipstick – Love in the Louvre $35.95 Pureology Smooth Perfection Smoothing Serum $45.72.
What's your favourite holiday look from above?
Are you going to re-create another celebs look?
Let me know below.