The Alpha-H Liquid Gold is possibly this adored Aussie brand's most hyped-up product. Known for its miraculous skin-healing properties, it's surely become a staple in many a skincare routine. If you've got acne scarring, pigmentation issues or are worried about the visible signs of ageing, this product needs to become part of your repertoire. However, just to confuse us all (only kidding) Alpha-H brought out a variation on their tried and tested fave, called the Liquid Gold Rose, in 2016.
Alpha-H Liquid Gold vs. Liquid Gold Rose
We're intrigued just by the name, seeing as rose gold has quickly risen the ranks to be considered total aesthetic goals — just the bottle is making us drool. So, what are the main differences between the original, beloved Liquid Gold and the shiny, new Liquid Gold Rose? We've trialled both products and are here to give you a full breakdown of which product will work best for you and your unique skin type.
Alpha-H Liquid Gold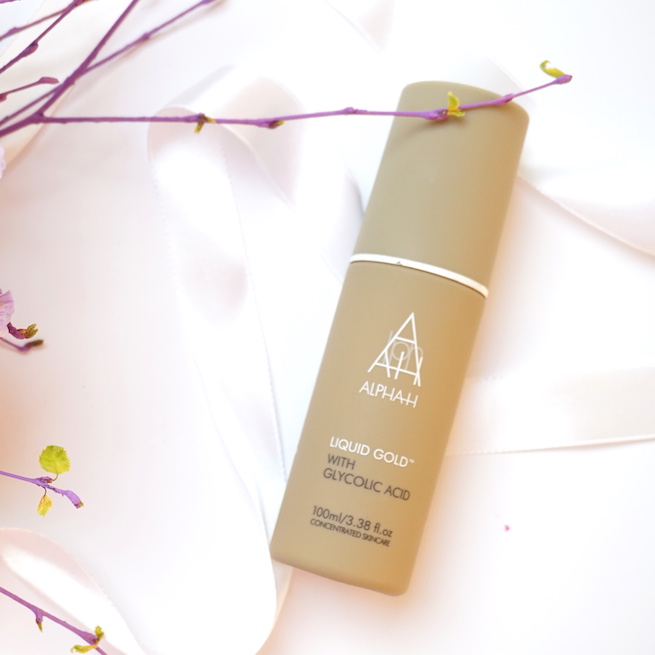 So, if you've been living under a rock and haven't tried out the Alpha-H Liquid Gold just yet, let us fill you in. It's a glycolic acid-based resurfacing treatment that you apply every second night, simply by pouring a small amount onto a cotton pad or similar and swiping around the face, avoiding the eye area. The consistency is reminiscent of a toner, but it's so much more than that.
The low pH levels of this product help the skin to regenerate as you sleep, tackling concerns such as acne scarring, the signs of ageing, sun damage and hyperpigmentation. It's suitable for all skin types, including those oily-skinned guys and gals, as the formula won't clog up pores or cause breakouts. Wake up to newer-looking, more refreshed skin that's clearer and stays cleaner for longer!