Sometimes Christmas shopping for your nearest and dearest is absolutely impossible – they've got everything, they 'don't want anything' or they're just plain difficult to buy for! If they're into beauty, however, you can't go past a gorgeous gift set. Packaged to perfection and full of products they're surely dying to try, gift sets are available from practically every brand, so it'll be a breeze to sort out a present for all the ladies in your life!
Keep reading to find out our favourite makeup, haircare and skincare gift sets for this holiday season!
Christmas Gift Sets for Every Lady On Your List
Treat your closest friend or sister with this stunning set from Becca Cosmetics. This cult brand is famous for their luminous highlighters, so you'll be happy to know that included is the fan-favourite Shimmering Skin Perfector Liquid in the shade Opal. Your loved ones will also receive a highlight/lowlight palette, a beautiful rosy cheek tint, the contour mousse and an eyebrow kit complete with a precise brush. They'll have everything to create a fresh, flawless look perfect for everyday wear!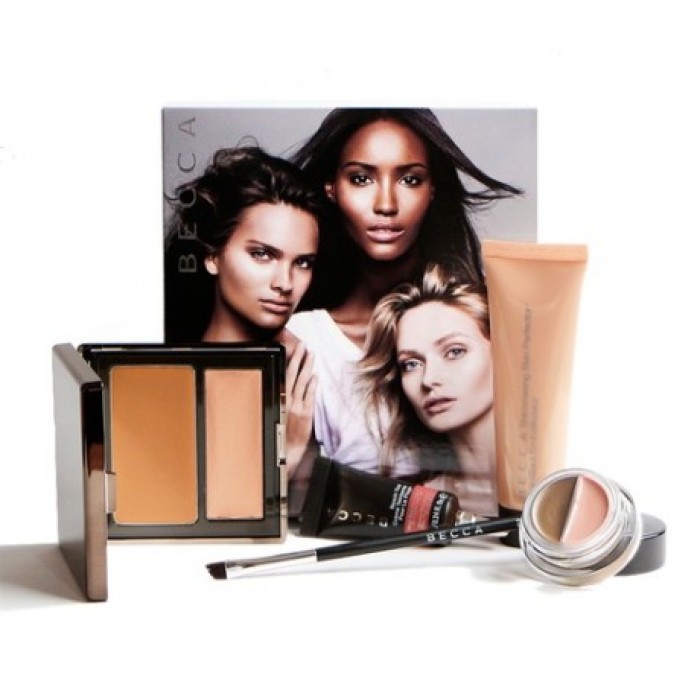 2. Youngblood A Gift That Illuminates Gift Pack
Ideal for those who are just starting to play around with beauty products or who love a natural makeup look, this kit from Youngblood features an illuminating palette, brow pencil and lipgloss. True to the brand's philosophy, all of the products are natural and lightweight, so they're suitable for any skin type and complexion, including young, breakout-prone skin. The receiver will be well-equipped to create a healthy, glowy New Year's or holiday party look! Plus, it comes in a cute yet functional makeup bag so they can keep their new products organised.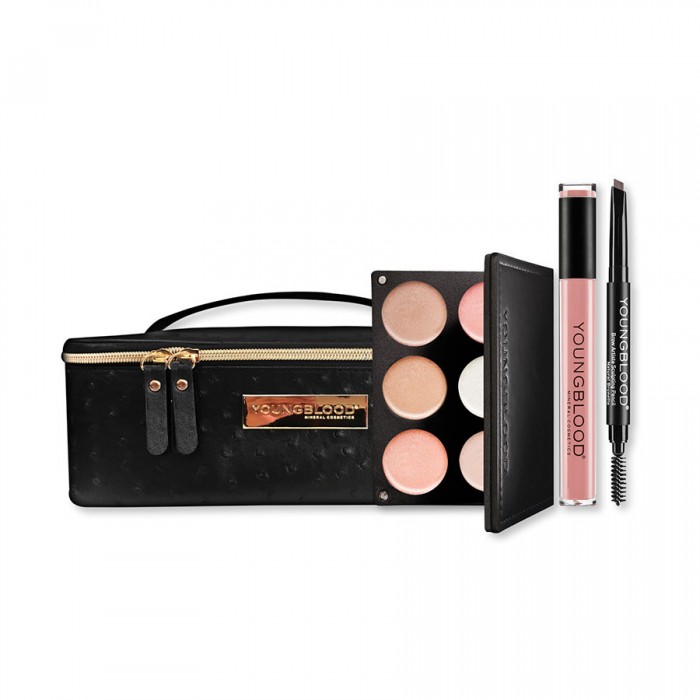 Help the maturing ladies in your life to embrace their natural beauty and defy the signs of ageing with this gift set from Alpha-H. This pack includes the Balancing Cleanser, perfect for refining all skin types, as well as the Essential Hydration Cream to help restore moisture in the skin and promote elasticity. It also features Alpha-H's most coveted product, Liquid Gold, which is essentially a miracle cure for any skin concern. If mum or grandma is starting to develop fine lines or has any scarring, redness or hyperpigmentation, this product will be a lifesaver! It's to be used every second day, and will help smooth out the skin to reveal a fresh, youthful complexion.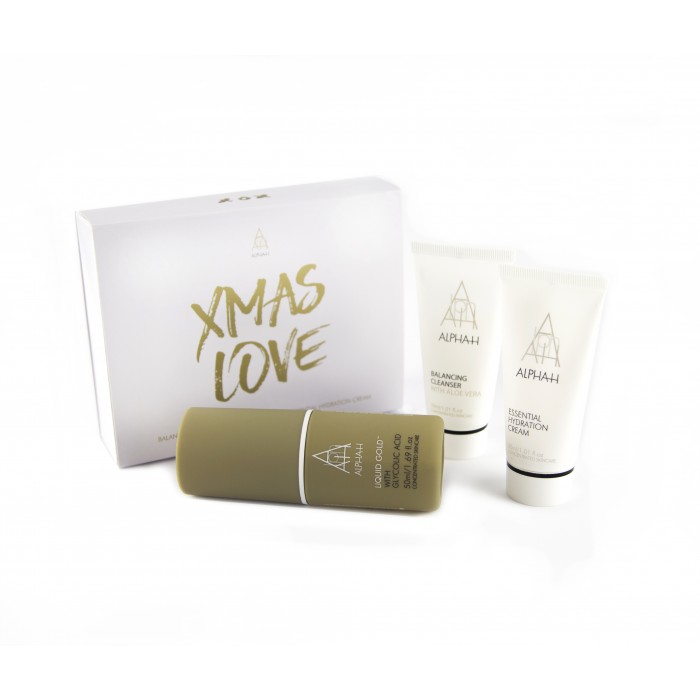 4. Pureology Smooth Perfection Trio Pack
This pack, from luxury haircare brand Pureology, is ideal for anyone with frizzy, damaged or colour-treated hair – it'll be the perfect gift, just in time for the humidity that comes with an Aussie Christmas. It includes the Smooth Perfection Shampoo and Conditioner, enriched with ingredients like shea butter to give you sleek and shiny locks. It also contains the Pureology Colour Fanatic, a spray for everyday use that includes 21 unique benefits and has been applauded for its miraculous results. Help the ladies in your life keep their colour in check and totally transform the texture of their hair.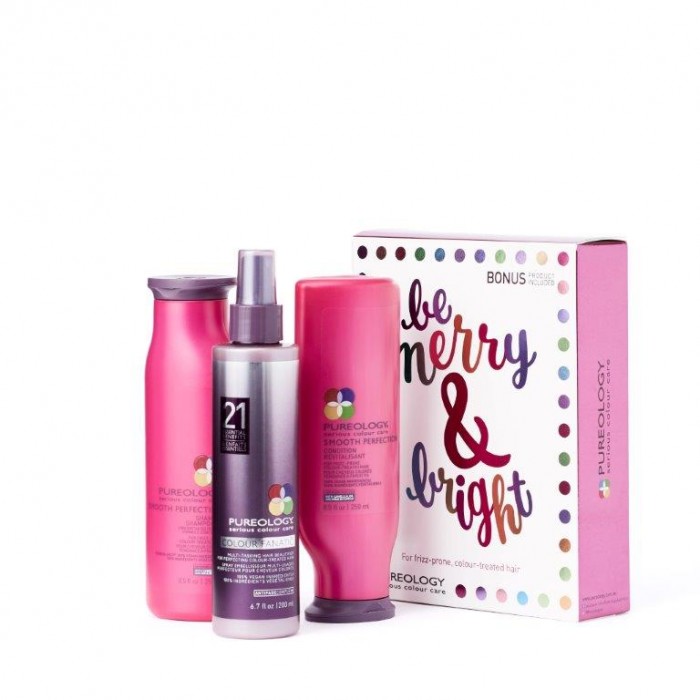 5. Lulu & Lipstick Travel Brush Set
For the girl on the go, look no further than this high-quality travel brush set from Lulu & Lipstick. The fibres of these brushes are luxuriously soft and result in amazing colour payoff, plus they're multipurpose, so just the five included in this kit can be used to create an entire makeup look. With this set, you'll get the powder brush, angle blush brush, oval shadow brush, lip brush and concealer brush. Each brush has a gorgeous lilac and gold handle, and they come packaged in a vibrant gold travel bag. If you've got a frequent flyer to buy for, give them the gift of a simple, stylish makeup application!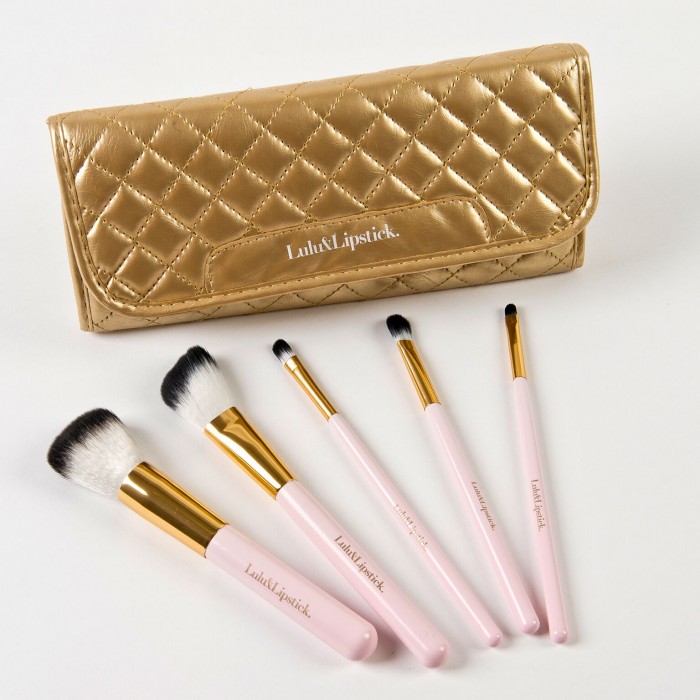 Have you purchased any gift sets for Christmas presents this year? Tell us your favourites below!