Our eyes betray many of our secrets. Late nights, long days in the office and our overly familiar companion, stress. We know that too much physical or emotional stress can be bad for us, but what we also now know is that stress isn't always the enemy.
In fact, stress can be the motivating factor that makes things happen in our lives. Getting to the gym, meeting work deadlines, updating a blog, making plans with friends, taking care of our children — it's stress that's pushing us to be successful. By this logic, there's two types of stress: good stress, and…well, not so good stress, that can lead to us to burning out.
Stress Less With Dermalogica Stress Positive Eye Lift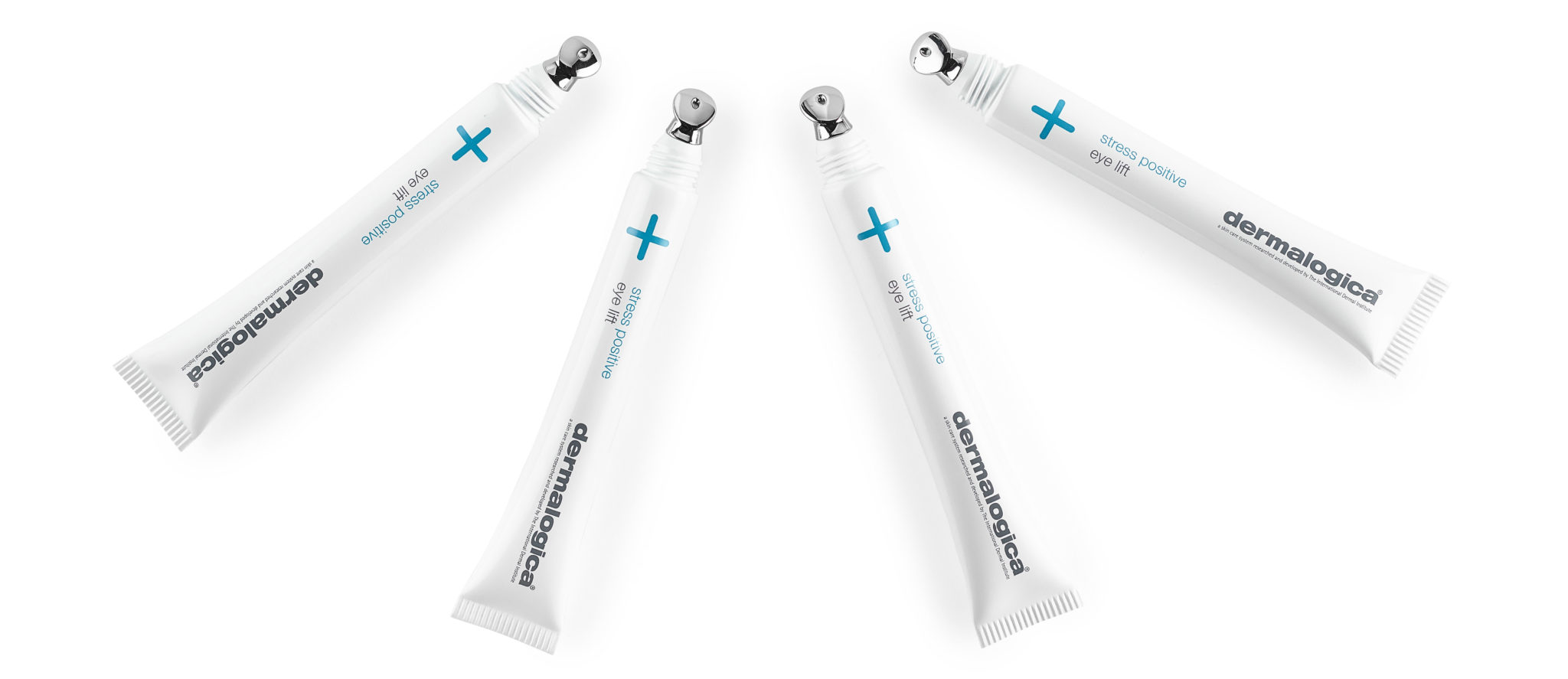 We've established not all stress is bad, but even when we're busy running the world powered by the good kind of stress, our skin can still take the hit — particularly around the eyes. It's a given that our skin's appearance correlates with how we feel inside. When we're excited, we sweat; if we're embarrassed, we might go red in the face.
Conversely, if we experience stress, this often plays out through fatigued, tired-looking eyes. Surely everyone has woken up to puffy, dark circles (sadly not fixable by makeup) at least once. Dark circles, crepe-y skin and lack of hydration are all other symptoms of stress or exhaustion that are made evident by the eye area.
Well, fear not if this sounds like the case for you — Dermalogica have a miraculous creation that's game enough to take on the tiredest of eyes, aptly named the Dermalogica Stress Positive Eye Lift.
Within moments, your eyes will be transformed from tired to energised using this potent, life-changing product. The Dermalogica Stress Positive Eye Lift is a 2 in 1 eye treatment and masque that takes on a gel-cream formula.
What's In It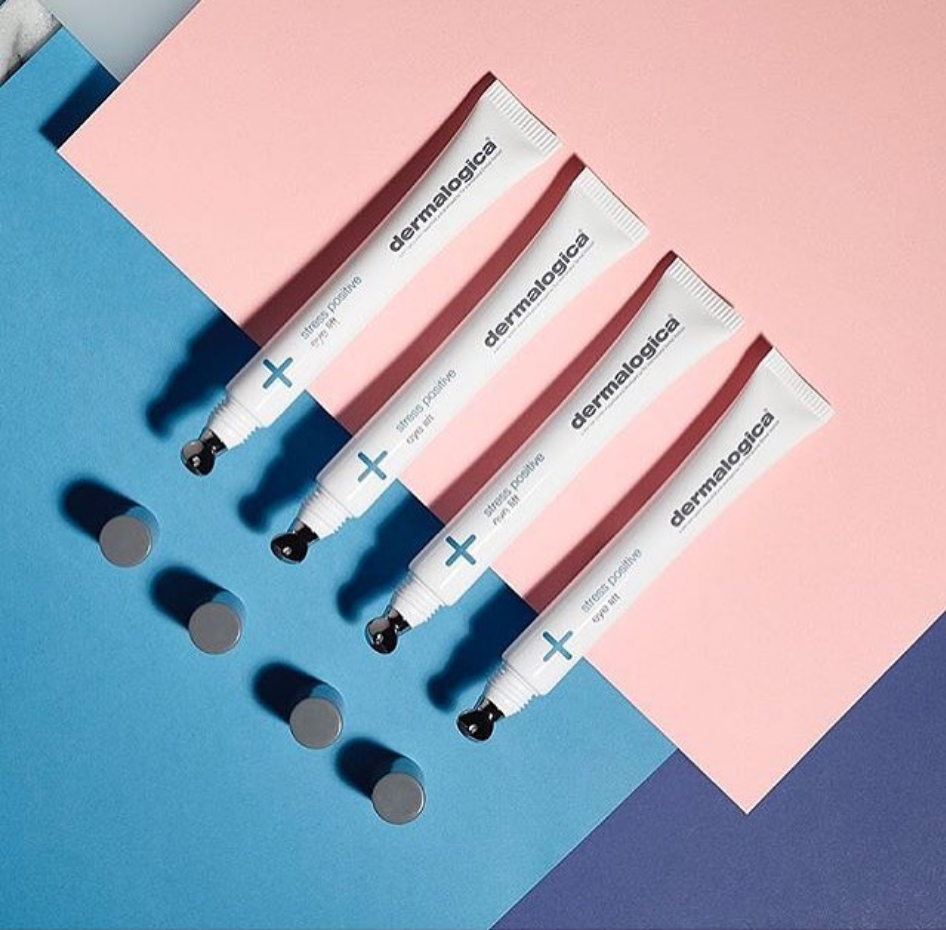 The blend of cosmeceutical ingredients that make up the Dermalogica Stress Positive Eye Lift is beyond impressive. Diglucosyl Gallic Acid teams up with the skin's natural microbiomes to dramatically brighten the eyes – it has four times more antioxidant power than Vitamin C! Wild Indigo, a native Indian plant used in Ayurvedic tradition for its anti-inflammatory qualities, quite literally de-stresses the skin by reducing cortisol levels.
Cooling Sea Water Extract and Artic Algae together smooth fine lines, improve moisture levels and strengthen the skin's barrier, helping to prevent the formation of wrinkles and undereye bags. And if that wasn't enough, advanced Hyaluronic Acid hydrates and improves elasticity, in addition to preventing moisture loss throughout the day.
The Dermalogica Stress Positive Eye Lift cooling wand applicator also enhances the product's de-puffing effect and allows for the gel-cream to be massaged around the eyes. Dermalogica has even created a DIY at home massage using the applicator wand that helps leave the eyes even more energised.
How to Use It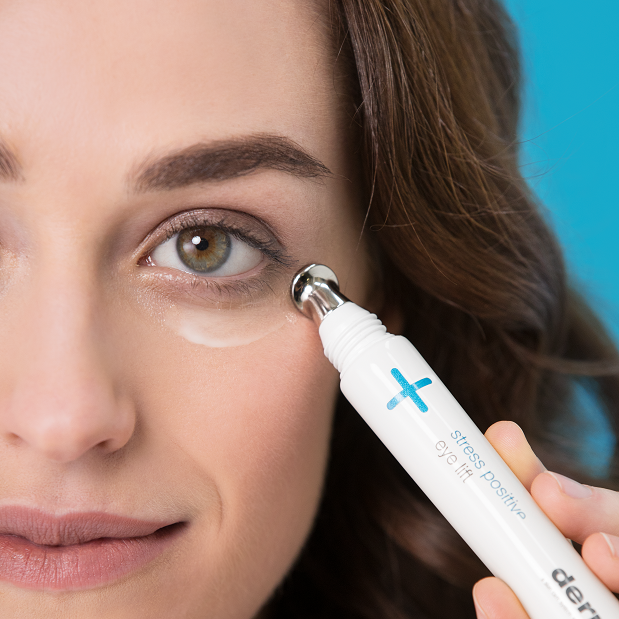 To start reaping the benefits of the Dermalogica Stress Positive Eye Lift, take your product and use the cooling applicator to dispense around the eye area. Don't just concentrate the product under the eyes — make sure you hit either side too, without getting too close to the eye, of course.
Once you've applied it to the skin around your eyes, you'll need to wait a little while as it works its magic — leave it for around 3 minutes. Then, massage in any excess product to reveal brighter, firmer and more refreshed eyes!
The Dermalogica Stress Positive Eye Lift can be used in your daily skincare routine, or topically when stress levels are peaking and your eyes are starting to suffer. It can even be used in conjunction with other eye treatments; just layer them over Stress Positive Eye Lift once it's been absorbed into your skin.
Thanks to next generation actives, the Dermalogica Stress Positive Eye Lift is a secret weapon against tired-looking and feeling eyes. This high-performance eye treatment and masque is a must have for anyone living life in the fast lane!
---
---
---