Skin pigmentation can be a frustrating concern to have, as it's easily amassed yet often difficult to get rid of. It can manifest in the form of sun spots, dark patches or even stubborn acne scarring, but one thing all types have in common is that they'll require a little dedication to eradicate for good.
What is Pigmentation, and How Can I Get Rid of It?
You might have pigmentation spots and not even know how you've amassed them, and that's okay. Keep on reading to discover exactly what pigmentation is, how it can form and most importantly, which skincare products will help you finally see the end of it.
What is pigmentation?
Technically the word 'pigmentation' refers to any pigment (colour) within the skin, so each of us have varying levels based on how dark or light our complexion is. What has commonly become known just as pigmentation in the skincare world, though, is hyperpigmentation, AKA the overproduction of melanin. This results in pesky dark spots that may arise on your face or body for one reason or another.
Perhaps the most common form of hyperpigmentation, especially in women, is called melasma. Known to occur primarily on the face, melasma is caused by hormonal imbalances. If you're on the contraceptive pill or have irregular estrogen levels, this may explain the skin issues you're experiencing. Make sure to go off your pill and visit your doctor for a way to regulate your hormones before dabbling in new skincare.
Another common form of pigmentation is the darkening of the skin due to UV exposure. If you're always out in direct sunlight, or have gotten burned a few too many times, you may begin to notice areas that become deeper in colour than others. These can range from small freckles to large patches that cover a high percentage of the face.
Finally, acne scarring is often grouped in with melasma and sun damage, as it can create similarly stubborn dark patches on the skin. Usually the result of large cysts or excessive picking and popping, acne scars can range in colour from almost red to deep brown. They're often deeply rooted in the skin's layers, meaning your regular skincare go-tos might not cut it.
What should I use to get rid of it?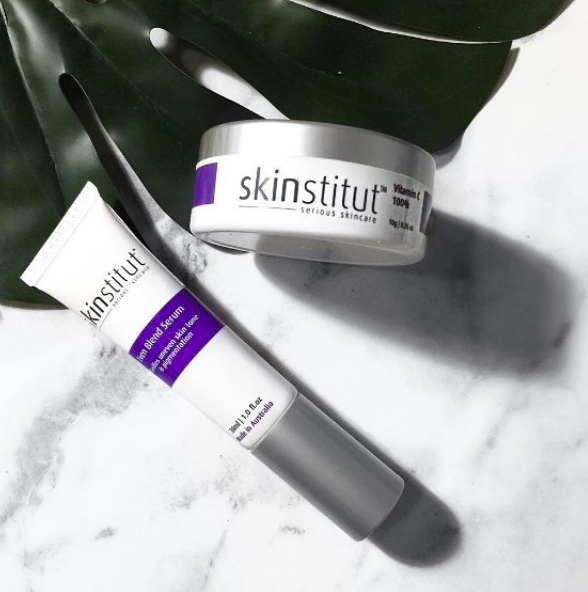 If your pigmentation issues are bothering you, switching up your skincare can be a way to kick healthy cell production back into gear. There are now hundreds of unique formulas that target different iterations of facial pigmentation, which means that beginning your skin-brightening journey is just a matter of adding them into your routine.
When creating your new routine, you'll want to focus on ingredients that've been proven to have brightening or skin-resurfacing benefits — a combination of the two, along with some protective antioxidants, is what will make an effective formula.
A common skincare pick for pigmentation is a serum, most of which boast key ingredients in safe yet potent concentrations. Opt for Vitamin C or something with an AHA such as Glycolic Acid. Vitamins E and B are also beneficial for pigmentation, as is retinol, though you should always spot test the latter and ensure you wear a quality SPF each day.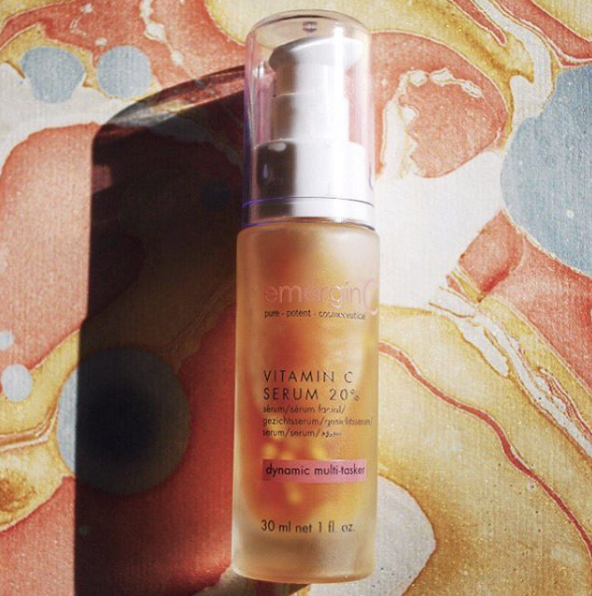 The Skinstitut Even Blend Serum is an affordable yet extremely effective serum for treating pigmentation, and uses Glycolic Acid to encourage cell turnover and fade those dark spots. Botanical extracts help soothe skin and protect against further damage from the elements. Another favourite is the EmerginC Vitamin C Serum 20%, which contains a strong yet safe concentration of this key ingredient.