Philosophy Skincare is a US-based brand that catapulted to practically instant fame in 1996. After just a few months on the skincare scene, and with only one product in the range, Philosophy received a boost from mega-influencer Oprah Winfrey. After this global celebrity gushed about Philosophy Skincare on her popular daytime TV show, the brand was set for life, and could begin to develop their product range to suit a range of skin types and concerns.
Now, in 2017, Philosophy Skincare are a staple in the beauty industry. Boasting tailored skincare solutions in addition to body products, fragrances and more, everyone has seen this stunning brand floating around. We're excited to now say RY is amongst their ever-growing list of stockists around the world.
Spotlight on Philosophy Skincare: Your Top 5 Must-Haves
If you've loved the brand from afar, there are surely a few stand-out products that everyone seems to be buying. But, what are they all about? We've rounded up the top 5 bestselling products in the Philosophy range, and are breaking each one down for you so you can shop with total ease. Keep on reading to find out which products from Philosophy Skincare are totally worth the purchase, and whether they'll work for your unique skin type.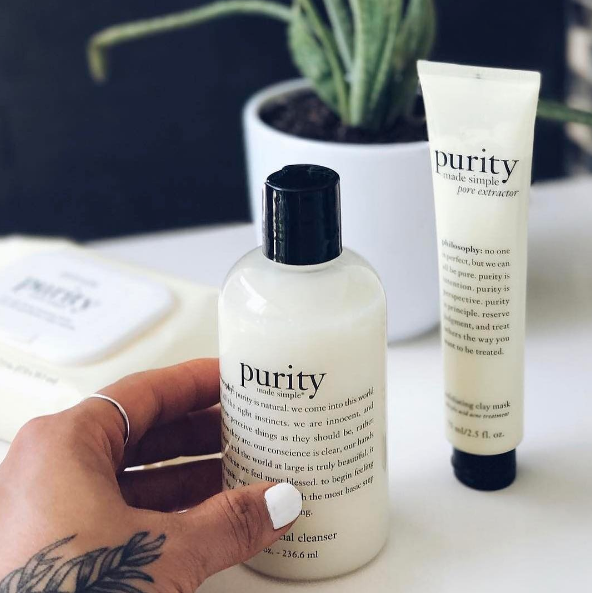 Purity Made Simple was the first ever product in the Philosophy range–yep, the same product Oprah raved about all those years ago. (You get a cleanser! You get a cleanser! Everybody gets a cleanser!) This 3-in-1 favourite not only removes makeup with ease, but also soothes and nourishes the skin, and lifts any impurities from the pores. The result is a stellar, all-round clean that will leave your complexion feeling fresh and flawless.
This product is a must-have for any skin type, from oily and acneic through to dry and sensitive. The gentle nature of the formula ensures that it won't upset your skin's natural balance or cause breakouts or redness. Natural oil extracts help to condition and hydrate the skin lightly.
Who needs it: Literally anyone.
Why you need it: This is your one-step solution to clean, makeup-free skin, ideal for using as part of a double cleanse routine or on its own as a precursor to serums and moisturisers.