Christmas is over but we're definitely still feeling the HEAT. The only cure for this is Ice Cream.
Oh wait – we've all started our "New Years Diets".
The second best cure is the beach!
RY has your summer sorted with a fine collection of summer essentials, but this begs the question – What's in your Beach Bag?
Let me know in the comments below if we've missed something good…..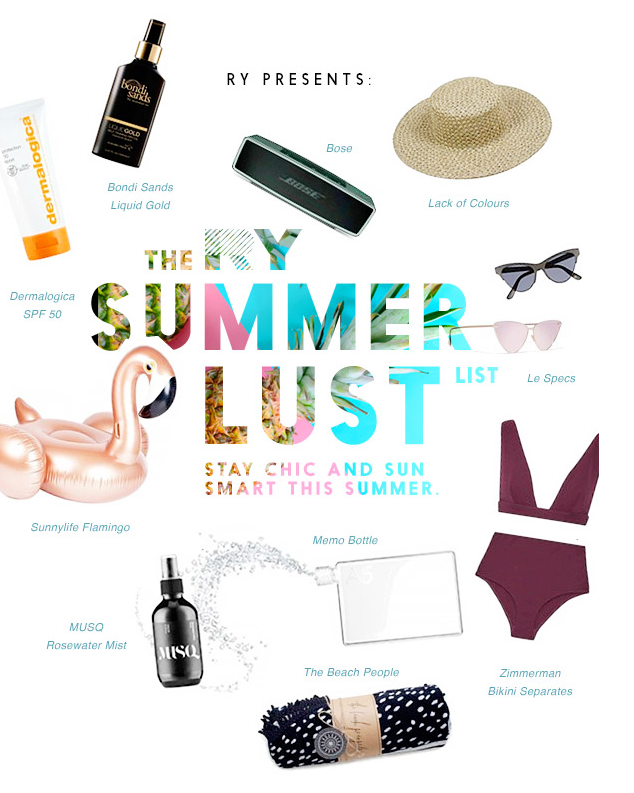 What's in your Beach Bag?
1. A massive, oversized hat – of course. Sun protection AND on trend, the perfect combo. Lack of Color have you sorted with a vast array of straw hats to suit any babe.
2. Sunscreen should be a no brainer but we can't be mad at you for packing your hat first. Dermalogica SPF 50 will protect you in on the sand AND in the water so stock up!
3. Protect those peepers. Squinting into the sun isn't attractive now and it definitely won't be in 20 years when you're battling the dreaded crows feet. Stylish shades a-plenty available from Le Specs.
4. No beach day is complete without summer tunes. Blast them loud enough to annoy the people around you with the Bose SoundLink Mini Bluetooth Speaker. Bonus if your speakers are waterproof!
5. Is your skin looking decidedly sun kissed? I bloody hope not. Avoid the rays and tan the non-fuss way with Bondi Sands Self Tanning Dry Oil. No streaks and no mess, and better yet; no skin cancer.
6. A towel is so much more than something to dry yourself with. It's your picnic rug for your snack spread, it's your blanket when the sun goes behind the clouds, and it's a signal to your friends when they can't find you on the packed beach. I said left of the flags, idiot. Express yourself with The Beach People towels.
7. New bikini (or 3) for the season. It's basically the only outfit you'll wear for 3 months so it's okay to splurge. All hail Zimmerman for flattering shapes even after the Christmas Food Baby has been birthed.
8. Stay Hydrated. That's an order. Keep an eco friendly water bottle like Memo Bottle on hand for drinking, splashing on your face, and pouring on your significant other when they inevitably annoy the sh*t out of you.
9. In lieu of a water bottle an actual face mist is your new best friend this summer. Just a quick spritz over the face will have you feeling refreshed and not like you're sweating bullets with sand in every possibly body crevice. Musq Rosewater Mist is beaut.
10. When is NOT a good occasion for a giant inflatable flamingo? I'm struggling to think of one. Luckily Sunny Life feel the same and has flamingos, swans, and any other animal you could possibly want for the silly season.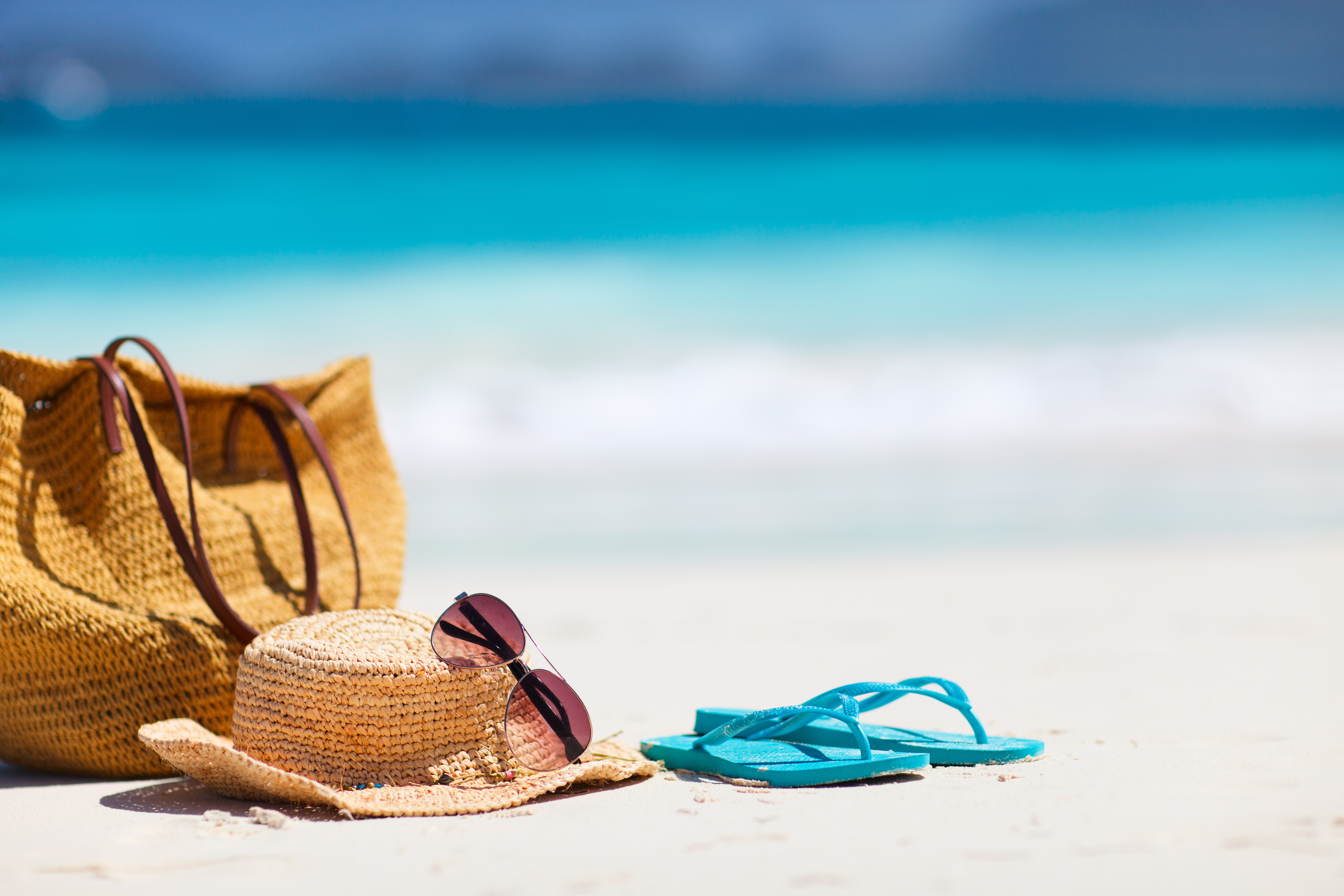 How's that for a stunning summer beach bag?
Hope we've got the essentials covered for you and happy beaching!