We're all becoming savvier and savvier with our skincare, especially as new products come out of the woodwork practically every day. Thanks to the digital world, we can easily self-educate and find out which ingredients are going to help us achieve our 'dream skin'.
More than often, we're on the hunt for those ingredients that will slow down the ageing process, smoothing away lines and wrinkles, leaving us looking radiant.
Uncommon Anti-Ageing Ingredients You Should Know About
Although there are a few go-tos that skincare specialists rave about, there's also a whole host of hidden ingredients that have stellar anti-ageing benefits. We've rounded up the lesser-known ingredients you should be adding to your skincare routine, stat, to ensure a smooth, line-free complexion.
The Original Anti-Ageing Powerhouses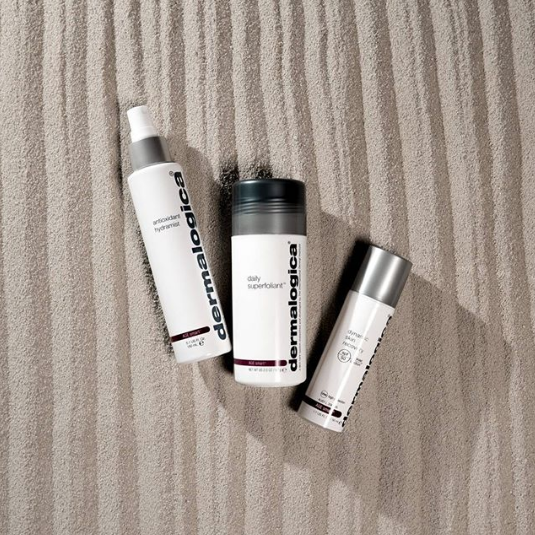 When it comes to anti-ageing skincare heroes, Retinol (Vitamin A), Hydroxy Acids (either AHAs or BHAs) and Vitamin C are absolute. These ingredients have earned the gold standard for their age-defying properties, and for good reason. They've been proven to boost skin cell turnover, retexturise the complexion and even out tone along with protecting against age-accelerating environmental damage.
These anti-ageing all stars have stood the test of time, but with incredible advances in skincare, there are now youth-preserving ingredients that perform even more effectively, tackling other areas of concern.
It's time to expand your horizons and get up to speed on the latest, greatest anti-ageing ingredients every skincare devotee should know about. As one of the world's original cosmeceutical skincare brands, Dermalogica's arsenal of cutting-edge ingredients includes the new and novel. Here's a selection from this coveted brand that will supercharge your anti-ageing routine.
Pricky Pear Extract
An alternative to potentially-sensitising Hydroxy Acids, Prickly Pear Extract boosts the skin's natural exfoliation process, which slows down as we age. The result is a more refined, smoother and brighter complexion without the risk of sensitivity. This ingredient is found in the Dermalogica MultiVitamin Thermafoliant and the Dermalogica Power Rich Repair moisturiser, both a part of the AGEsmart system.