Want silky, soft and shiny hair to rival a runway model or one of the royals? It's easier than you may think, especially with the massive range of professional haircare products on the market. However, one ingredient we keep coming back to is botanical 'miracle worker' argan oil.
Why Everyone is Still Obsessing Over Argan Oil
Argan oil is often referred to as 'liquid gold' for its beautifying properties. Not only does it nourish, strengthen and smooth the hair, but it also has similar benefits for the skin. Throw in the fact that it's fully natural and free of nasties, and we've got ourselves a winner.
It's no wonder people have been obsessing over this ingredient for decades! Keep on reading to discover what exactly makes it so incredibly special, and a little about our go-to argan enriched brands.
Where does it come from?
The thing about argan oil is that it's found in just one country worldwide — Morocco. This desert region is the only spot where the argan tree will grow. When the kernels fall, the oil can be extracted via cold pressing, which is usually done by the locals by hand.
What makes it so powerful as a beauty ingredient?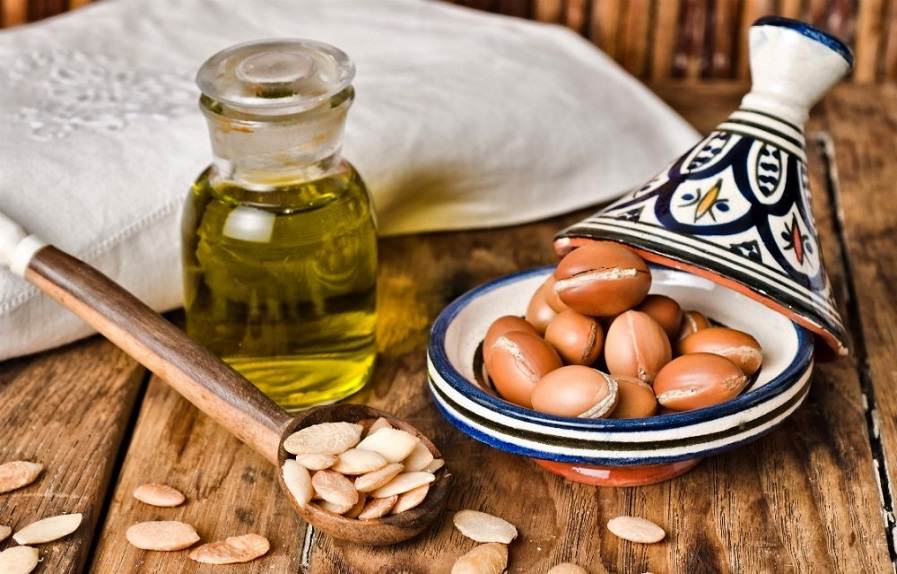 Argan oil is packed full of vitamins and antioxidants that can assist with perfecting the hair and skin. It's rich in Vitamin E, which prevents against free radical damage and acts as an anti-inflammatory. Omega-6 and omega-9 essential fatty acids help keep hair and skin nourished and hydrated, smoothing and preventing against breakage or dryness.
When you apply argan oil regularly to the hair and scalp, in whatever form you choose, you'll notice your hair feels thicker and appears shinier. It will also be stronger, protected against damage, and feel silky and hydrated. Argan oil is also lightweight, meaning even thin hair types can benefit from using it in their routines.
For the skin, argan oil is an expert hydrator that also keeps skin covered against free radical damage from the elements. It assists with improving elasticity, so is great for mature skin types, however practically any complexion will benefit from this miracle oil.
The Brands
Now that we've established that you totally need argan oil in your beauty routine (seriously, no questions asked), you're probably wondering where you can get it. Many haircare and skincare brands are tapping into the benefits of this ingredient, but some have proven their products to be head and shoulders above the rest. Here are our favourite, go-to brands for argan oil products.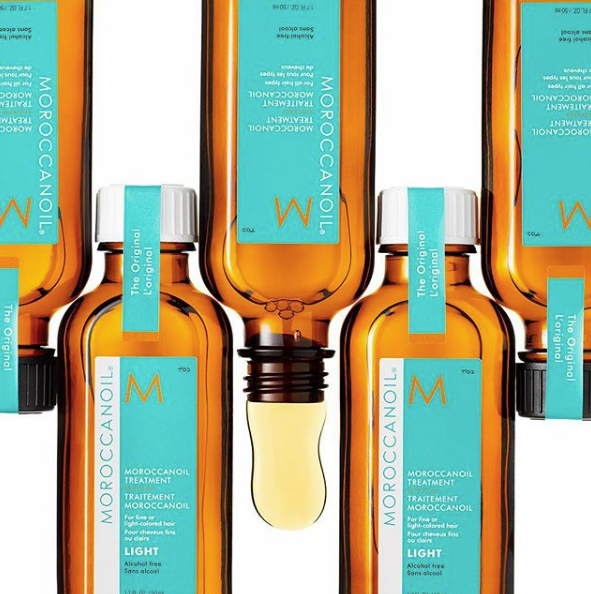 Moroccanoil: Carmen Tal, the founder of this ever-popular brand, discovered Moroccan argan oil whilst travelling in the Mediterranean. After experiencing a hair mishap, she visited a local salon and had this miraculous ingredient used on her locks. Her dry, damaged hair immediately looked and felt better than ever! Upon returning home, she made a plan to harness the power of Moroccan argan oil into a brand — thus, Moroccanoil was born!
The Moroccanoil brand boasts shampoos, conditioners, styling products, treatments and more in their arsenal. The Original Oil Treatment is by far the bestseller in the range, as it features pure argan oil in all its glory. Other favourites include the Intense Hydrating Mask and the Glimmer Shine Spray.
Read more: Here's What You Need to Know About Moroccanoil Haircare