Vitamin C skincare occupies a forever talked-about, somewhat legendary space in the beauty industry. Whether you want to tap into the properties of this miracle antioxidant for skin protection, to battle ageing signs or even out skin tone, it's generally quite a solid first point of call.
Vitamin C Skincare Bound to Brighten Your Complexion
But, did you know that Vitamin C actually comes in quite a large, complicated array of forms? Whether you pick it up in a powder, serum or cream can actually have an important bearing on its efficacy and the results it can provide for the skin.
Keep reading to discover all about our top-rated Vitamin C products, each of which has been tried and tested for amazing, skin-brightening results.
What Vitamin C Does
If you're not already well versed in the world of Vitamin C skincare, here's a quick rundown. This ingredient comes in many forms, including magnesium ascorbyl phosphate, L-ascorbic acid and sodium ascorbyl phosphate, which are amongst the most common.
Vitamin C is a miracle worker for practically any skin type, but in particular has been found to protect against free radical damage, smooth and tighten the skin, brighten up dull areas and even out hyperpigmentation spots.
Ingredient concentration can differ from product to product, and can range from a cursory addition to an 100%, 'pure' formula. Vitamin C is a reactive ingredient, so generally must be mixed with a cream or serum to ensure it's stabilised and doesn't have adverse effects on the complexion.
Read more: How Vitamin C Powder Can Save Your Skin
Our Favourite Vitamin C Formulas
Skinstitut Vitamin C 100%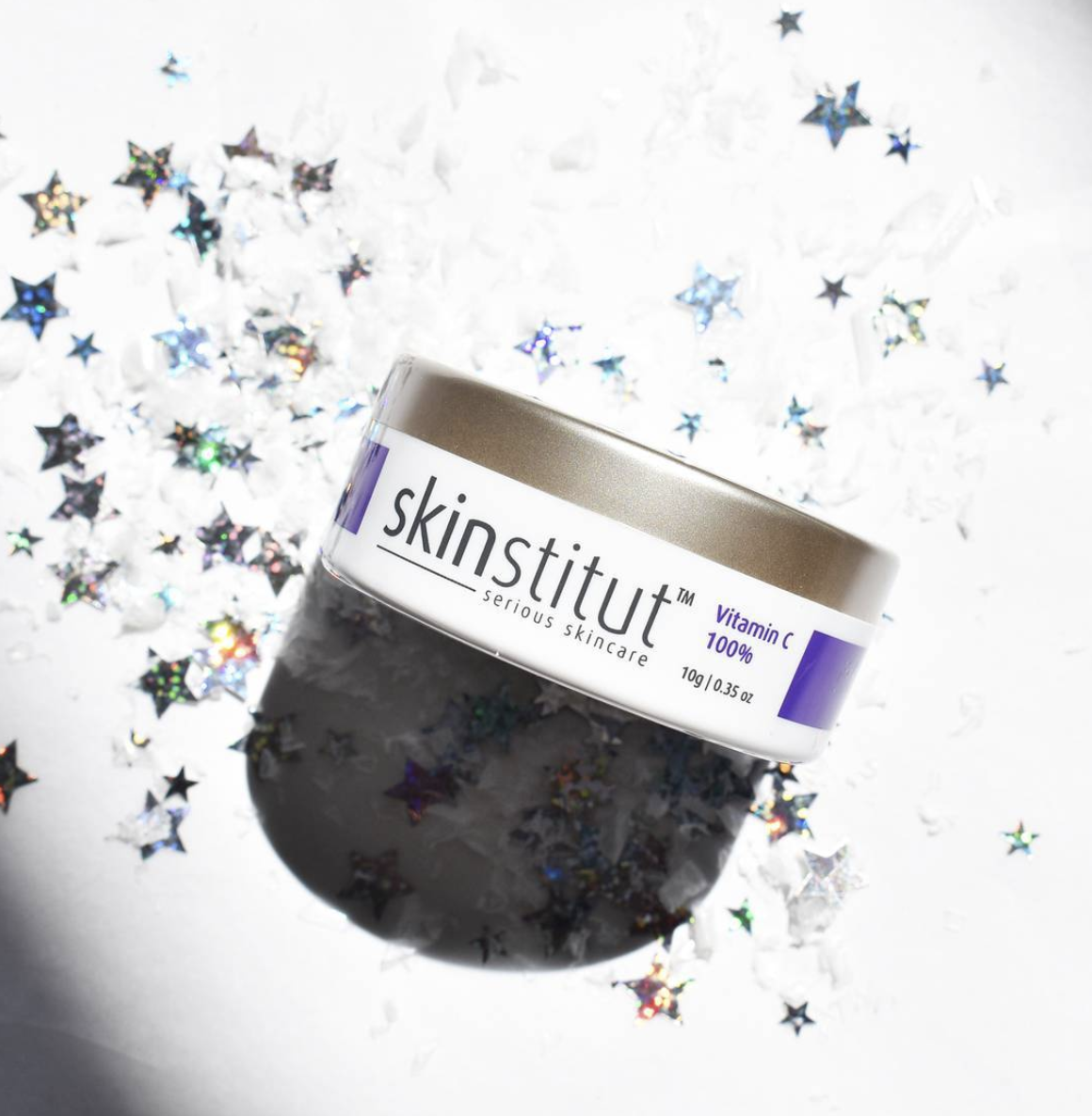 Perhaps the most potent and effective way of delivering key ingredient benefits to the skin is through a concentrated powder form that must be mixed with a serum or cream prior to application. The Skinstitut Vitamin C 100% is L-Ascorbic Acid at the highest purity and concentration available.
When blended with your go-to serum or moisturiser, this product has undeniably amazing results. Its benefits include collagen stimulation, protection against environmental aggressors (e.g. pollutants and UV rays) and an overall brightening effect on the complexion. This product is an ideal choice for the girl or guy who likes skincare with a scientific edge and doesn't mind putting in a little more effort for tangible results.