Every skilled makeup artist (MUA, for those in the know) has a curated collection of makeup brushes at their disposal. They're a lot more integral to a gorgeous look than you'd think — ask any MUA and they'll tell you that a quality kit is the key to smooth, even product application.
If you're just starting out in the makeup world, or perhaps want to step up your skills a little, you're going to need some makeup brushes on hand to help you along your way. Don't go into things blind — it's important to educate yourself a little on what will work, why you need them (or don't) and how to use them.
10 Essential Makeup Brushes for Every Beginner's Collection
We've rounded up the 10 most essential makeup brushes every beginner needs in their kit, from some of our hottest professional brands. Keep on reading to find out all about these non-negotiable additions to your collection.
1. Foundation Kabuki Brush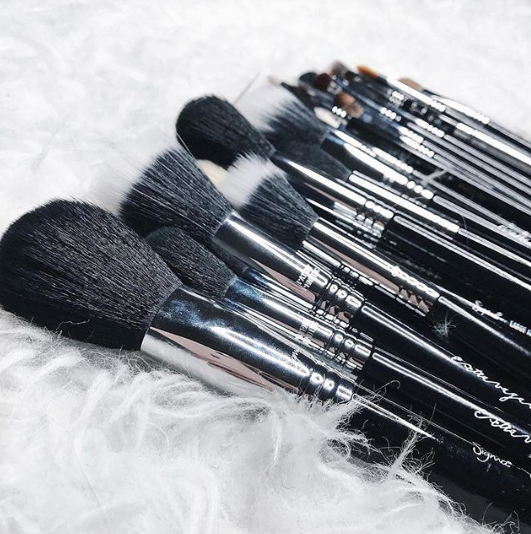 After applying your primer (which you can totally do with your hands — rub it into the skin like moisturiser), it's time for foundation. Our favourite makeup brushes for a really flawless, even look are kabuki brushes. In particular, the Sigma F80 Flat Kabuki Brush is a beauty blogger fave that really works your product into the skin, helping it to look airbrushed. Simply apply foundation to the hand or face, dip your brush in and begin buffing into the skin with a stippling motion.