By the time Christmas rolls around, it's inevitably been a big year. Work, family and social commitments can take their toll and sometimes self-care takes a back seat.
Everything you've accomplished over the year is worth rewarding, and the festive season is when you get to rest, relax and spoil yourself a little. Now's the perfect time to buy those lavish items that you might not have during the year – just call it a Christmas present to yourself, right? The perfect pamper session awaits you!
Spoil Yourself With These Luxury Products This Christmas
Cocolux Sol Collection Candles
There's potentially nothing more relaxing after a crazy week (or year) than running yourself a bath and lighting a candle or two. Cocolux has introduced their Sol Collection, a range of exotic candles encased in stunning copper pots. The scents available are all gorgeous and perfectly tailored to suit any mood. Light one of these bad boys and you'll want to burn it right down to the bottom of the wick. Our favourite is the Wild Frangipani scent!
Kora Organics Confidence Body Trio Pack
Pair the perfect candle with a luxury body care pack like this one from Miranda Kerr's Kora Organics. This trio includes the raved-about Body Exfoliator, Body Lotion and Luxurious Rosehip Body Oil, which all work together to give you skin reminiscent of a Victoria's Secret model. Scrub away all those little imperfections so your body is prepped and ready to take on the new year!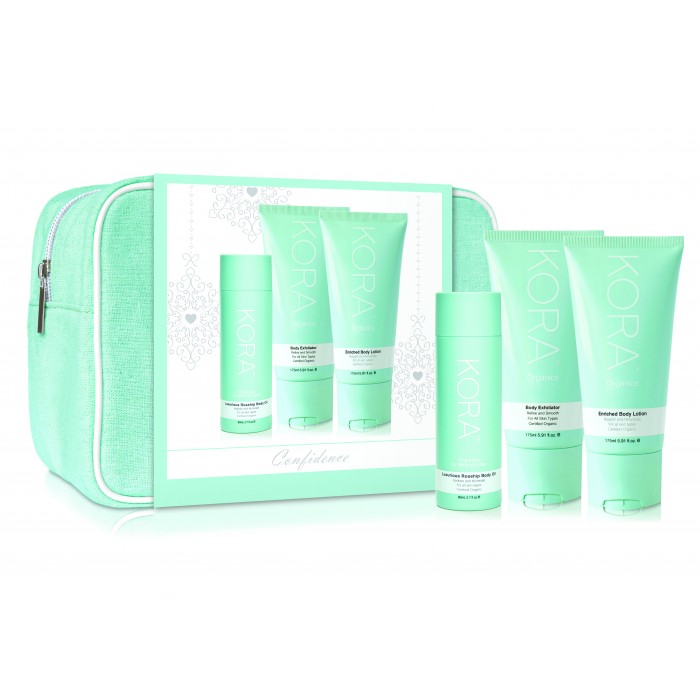 Alpha-H Liquid Gold
One of the unfortunate downfalls of a summer Christmas is the heat. Make sure to stay out of the sun this festive season, but if your skin is looking a little worse for wear, Alpha-H have got you covered. Designed to target a variety of concerns ranging from pigmentation to sun damage, the bestselling Alpha-H Liquid Gold is the perfect way to treat your skin as you step into the Christmas season. Once you've tried this product, you'll never want to stop – it truly is a miracle worker! If you're feeling a little sceptical about the hype surrounding this product, the Alpha-H A-List Kit is the perfect way to give the brand a test run! Featuring travel sizes of five of their popular products, don't take the reviews as gospel – discover how life-changing Alpha-H is for yourself. 
Ghd Copper Luxe Platinum Styler Gift Set
Give your hair new life this Christmas with some high-end heated tools. The ever-popular Platinum Styler included in the ghd Copper Luxe Gift Set is perfect for creating both bouncy curls and sleek, straight hair with ease. The luxurious copper finish of this set will be a stunning addition to any collection. It also comes with a handy heat-proof storage bag and two limited edition Nailsinc polishes, so you can finish up your evening of relaxation by painting your nails if that takes your fancy!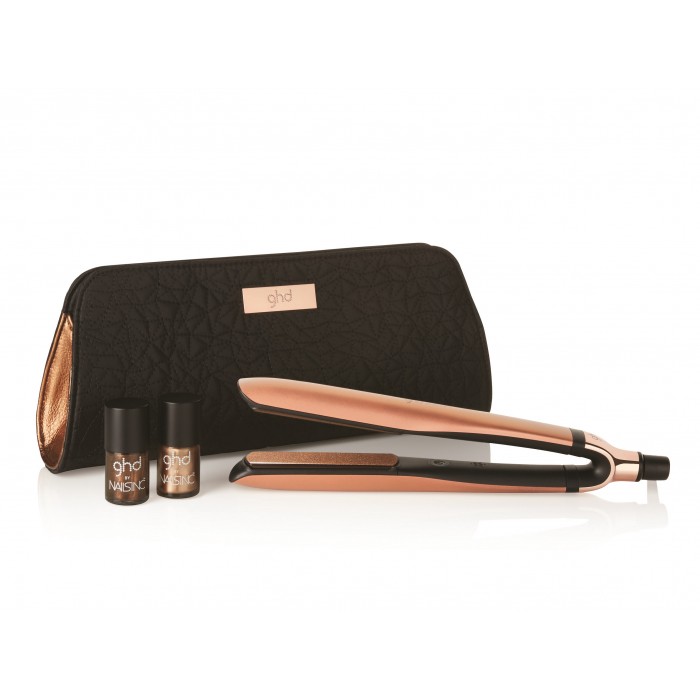 So remember, Christmas is the time of giving – and that doesn't just mean giving to everyone else in your life! What will you be treating yourself with this festive season?