Despite only taking off in Australia recently, Halloween is one of the year's most exciting occasions. Not only does it bring with it a truckload of lollies and chocolate (and wine, if you're lucky enough to be heading to a party), but it also signals an opportunity to come up with a creative costume.
Celebrities Who 'Killed It' This Halloween
From TV characters and pop culture references to inanimate objects, animals and even puns, we've seen it all over the years. Always a perfect point of reference, we hold out each year to see what the celebs come up with on October 31. And gosh, have we seen some 'killer' costumes this year!
Keep on reading to find out which celebrities 'killed it' with their Halloween costumes for 2017, and how you can recreate them for whatever spooky bash is on the cards next year.
Chrissy Teigen – Carmen Miranda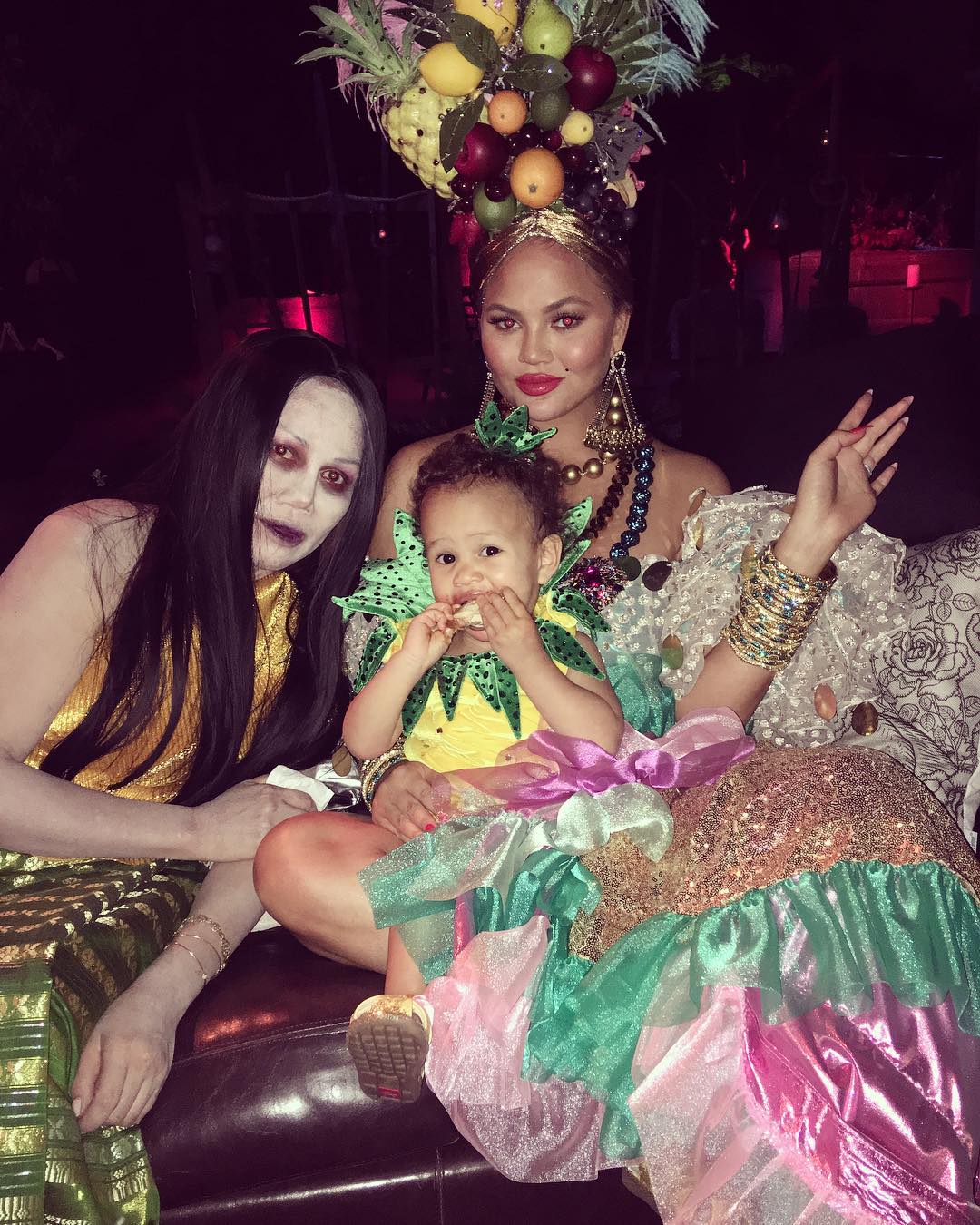 Chrissy Teigen is the queen of Halloween costumes, and if you deny this…well, you're just plain wrong. From Mario and Princess Peach with hubby John Legend a few years ago, to a Toddlers & Tiaras-style brat and even iconic TV chef Guy Fieri, Chrissy has done it all.
This year, she went all out with an intricate, bejewelled costume that paid homage to famed performer of years past, Carmen Miranda in Copacabana. John joined in on the fun as Groucho Marx, who co-starred alongside Miranda in the hit 1947 film, and little Luna Legend topped off the family fun as a pineapple. Oh, Luna–gosh, do we love you, and your commitment to this costume.
Also pictured is Chrissy's adorable mum, Vilialuck (AKA Pepper Thai), who went as a….'Thai banana leaf ghost'? Girl, please explain.
Get Chrissy's look with a pop of bright red lipstick, a fake mole using a gel liner or brow pencil, and some cheeky pink blush. Don't forget to construct your own crown of fruit to truly do Carmen Miranda justice!