In our battle against the ever ticking clock that is ageing, we slather on this cream and that cream, undergo this treatment or skin analysis and stare at our face every morning in the mirror praying that time will be kind to us.
Or is that only me?
You may be missing one vital body part that is a dead give away for premature skin ageing.
That's your neck – silly. What'd you think I was going to say? Or your Turkey Neck as it is so fondly (grossly) referred to.
As we age our skin loses elastin and skin that is already loose begins to get more loose and you end up with that part of the turkey that I looked up and found is called a 'wattle'. Interestingly the red part that hangs over the beak is called a 'snood' (is that interesting?).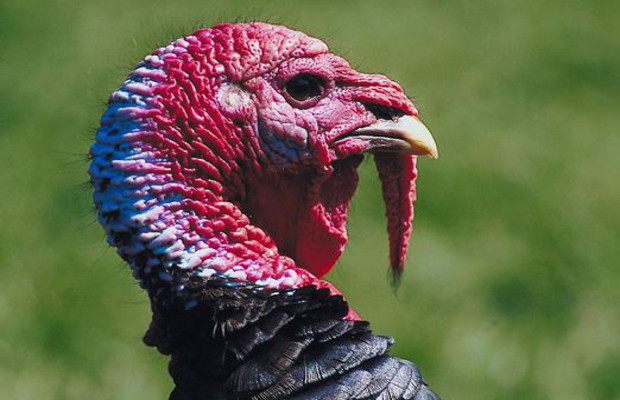 With that delightful picture of a crepey neck in your head – let's move on to methods on how you can lose that turkey neck – fast & without surgery.
Lose Your Turkey Neck – FAST!
1. Neck stretches. Sounds a little crazy, and will probably look a little crazy to co-workers but we want a firm neck, dammit. When you're sitting at a computer make sure your back is always straight with your head lifted high. Tilt it back every so often to keep the neck skin taut. While sleeping you should try and lay as flat as possibly (1 pillow instead of 2) to minimise arching.
2. Neck flexes. Also crazy, also helpful. A good way to help stretch your neck is to smile. I know, I know on a Monday that is the furtherest thing from your mind. But it's all about that neck. So focus, and draw that smile out 6 parts at a time, keeping your mouth closed and your neck engaged. You can also engage in further neck tilting while you do this or even neck tilting with some lip pouting will do the trick.
3. Apply your skincare to your neck as you would your face. Think about the amount of time you spend picking and primping your face, putting on this product after this product but not before that product. Well, your neck will give you away far quicker than your face. So take the extra thirty seconds and extend all your skincare down that little bit further. I'm talking about your serum, your face oil, your retinol, your moisturiser and anything else you might need. There are certain products that are specifically designed for the décolletage such as Elemis Pro-Collagen Neck And Decollete Balm 50ml (currently $120 with 20% off).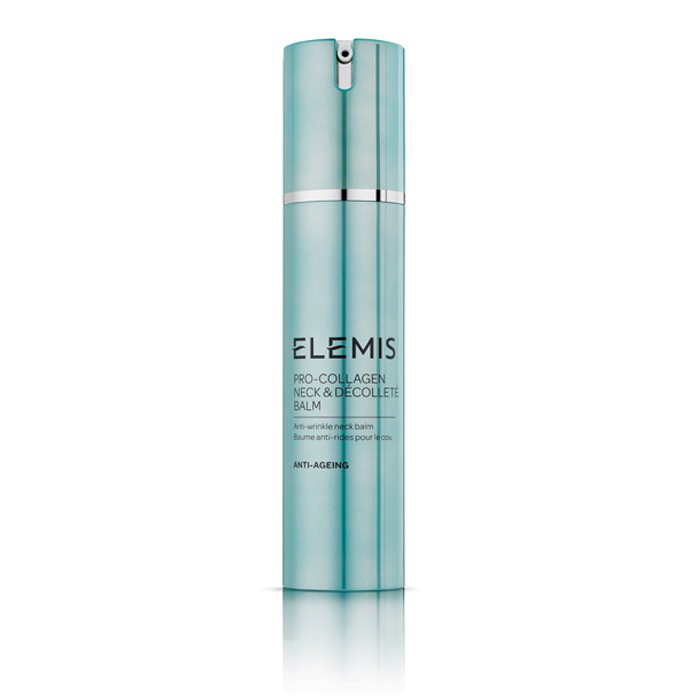 The Elemis Pro-Collagen Neck And Decollete Balm has skin firming Tree Fern extract supported with Chlorella Vulgaris to help visibly improve the appearance of skin elasticity and smoothness, reducing the appearance of crepiness and skin slackening. In just 28 days the neck and décolleté appear plumper, smoother, softer and more youthful*.
4. Stay hydrated. Make sure to drink plenty of water to help your body stay toned and to eliminate the turkey neck. Drinking plenty of water helps plump skin and keep skin smooth. Try and cutback on the amount of soda and alcohol you drink and instead replace with water. This increases skin luminosity too so you should have a glowing neck instead of a sagging one!
5. Skin rolling. These handy little skin rollers contain lots of little needles that gentle massage the skin to stimulate blood flow and new cell growth. Perfect for a sagging skin.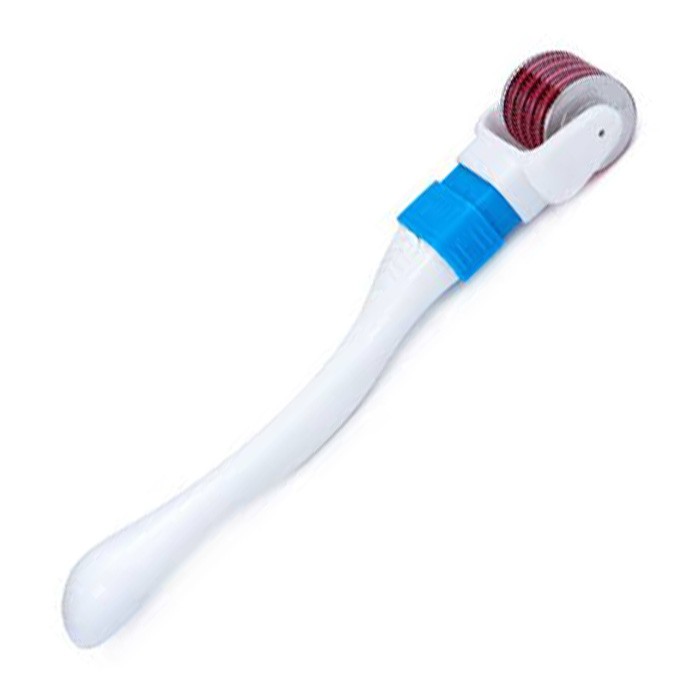 Try the Skin-Inject DNC Derma Roller .25mm for $64.76
6. Laser Tightening Treatments.  A minimally invasive, non-surgical process that uses an infrared light source (a laser) to tighten skin by heating the collagen under the skin's surface, causing the skin to contract (tighten). Facial skin tightening is noticeable immediately after the treatment, and there is no downtime, making this an increasingly popular procedure. Have a look at your local salon or skin clinic to see if they're offering and if it's affordable. A swift look indicates pricing between $450-$2000 per treatment.
Has that stilled the wobble of your second chin?
Let us know below if you've gotten rid of the gobble and how you did it.