Minimalism is one of 2017's biggest trends, and we predict it'll carry over into 2018 in a big way. Marie Kondo, AKA the lady who started the decluttering craze taking the world by storm, advocates a simpler, less crowded lifestyle as the way to achieve true happiness. If you're taking her advice on board, minimalist makeup is another way to free up your possessions and start anew heading into 2018.
Minimalist Makeup Hacks for a Fresh Start to the Year
We're not telling you to throw away all your beloved makeup in favour of a bare-faced lifestyle — far from it. If someone told me I had to get rid of all my coveted makeup, skincare and haircare finds, my answer would be a resolute 'over my dead body'. Instead of forcing you to go cold turkey, why not slowly take some steps towards a more minimalist makeup routine?
Keep on reading to find out a few simple, pain-free minimalist makeup hacks you can employ right now.
Make use of multi-taskers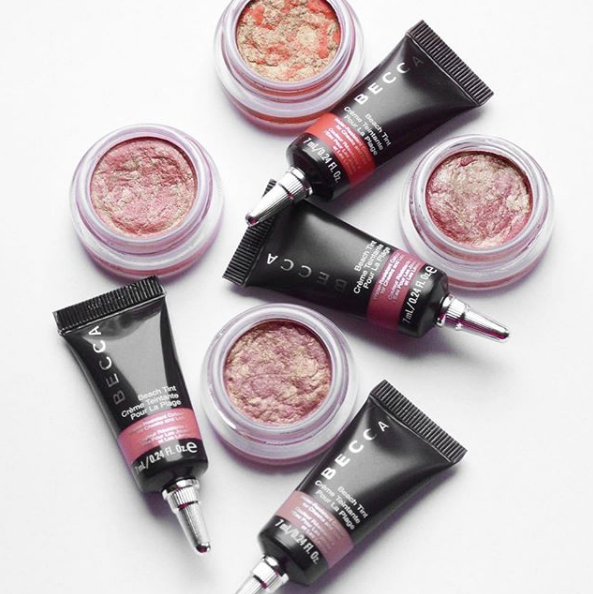 Multi-tasking products can be key to cutting down that overflowing makeup bag. Instead of spending your hard earned money on item after item, learn what makeup faves can serve multiple purposes and take all of the work out of your routine.
The Becca Beach Tint makes rosy-ing up your cheeks, lips and even eyes an all-in-one process. With a light, creamy liquid formula that can easily be built up or sheered out, the Beach Tints are available in a range of pink and coral shades perfect for a sweet, soft look.
Of course, practically any product can be used in a number of ways. Pop highlighter on the lid or inner corner for a shimmery look, use powders to mattify lipsticks and contour kits to create nude eye looks. Minimalist makeup goals achieved!