Spring is the time for floral hues, fresh starts, and of course, the spring racing season! We're ultra-keen on the last one, as the Caulfield Cup nears and the Melbourne Cup looms somewhat dauntingly on the horizon.
Don't let your pre-races stress outweigh your excitement, though! If you're attending your fair share of spring racing events, it's definitely time to begin prepping to save yourself a little time and perhaps, a lot of worry. This is the day where you'll want your hair, skin and body to look flawless–keep reading to find out the natural beauty brands that you need in your spring racing prep routine.
Natural Beauty Brands Perfect For Your Spring Racing Prep
"Why natural beauty brands?" I hear you ask. Well, this is the perfect time to spring-clean your beauty routine, and eliminating chemical-filled products is a great start. If you're looking for that fresh, rosy springtime glow, then natural beauty brands without any harsh nasties are the way to achieve it!
Haircare
Start your pre-races haircare routine now and your locks are sure to look and feel totally luscious on the day. After all, Rome wasn't built in a day, and neither was your hair health!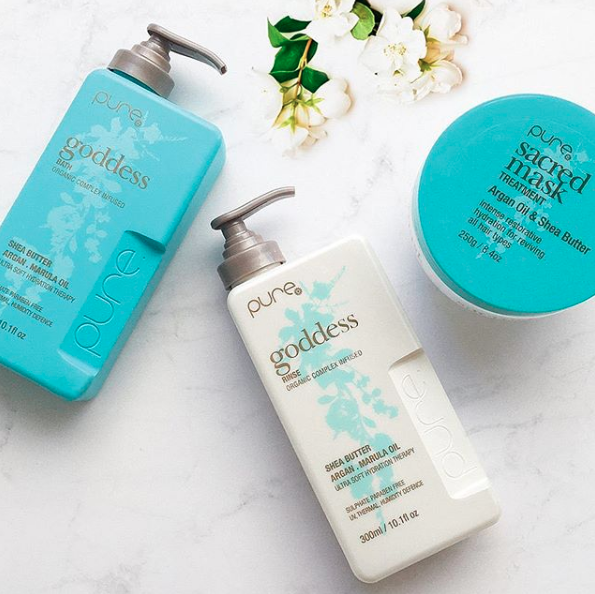 One month out from the day, start prepping by working a weekly hair mask into your routine. Good hair masks are hard to find, and efficacy definitely depends on your hair type–except in the case of this miracle multi-tasker from natural fave Pure. The Pure Sacred Mask intensely hydrates, repairs and smooths your tresses, no matter if they're thick, thin, frizzy, limp or somewhere in between. With Argan Oil and Shea Butter, this is an optimal once-weekly mask to begin using prior to any big events such as the spring racing season.