Constantly plagued with breakouts or uneven skin tone? It might be your skins way of telling you you're using the wrong makeup. If you're thinking of making the switch to mineral or Eco Friendly makeup? It's easier than you think with all the high quality eco friendly products on the market.
MINERAL/ ECO FRIENDLY MAKEUP
Jane Iredale is a high quality, mineral makeup brand boasting eco friendly packaging. Jane Iredale herself is the leading lady in non-toxic cosmetics and started her makeup line to combat skin concerns often faced by models and actors constantly applying heavy makeup. Jane Iredale is committed to enhancing beauty through natural products that nurture your skin. Every product in Jane Iredale's line is multifunctional and the mineral powders act as a foundation, powder, concealer and sunscreen all in one.
Jane Iredale's mission is to enhance the lives of women through quality, simplicity and beauty.  Jane Iredale understands how important it is to be aware of what goes into the products you use on your face and body. Not only are the Jane Iredale products beautifully made with mineral ingredients and no added nasties; the packaging is just as great. Jane Iredale packaging is made from fully recyclable paper and sourced from a renewable resource, the ink printing on the packaging uses natural tree rosin resin systems and vegetable oil derivatives to reduce volatile organic compounds by over 75%. All Jane Iredale packaging is also BPA and Phthalate free!
Did you know that the Jane Iredale compacts are refillable? That's right! Minimise your carbon footprint by re-using your compact and buying the refills of base products. For a limited time only you can receive a FREE refillable compact with any Jane Iredale Base Refill on RY.com.au. USE CODE: JANECOMPACT.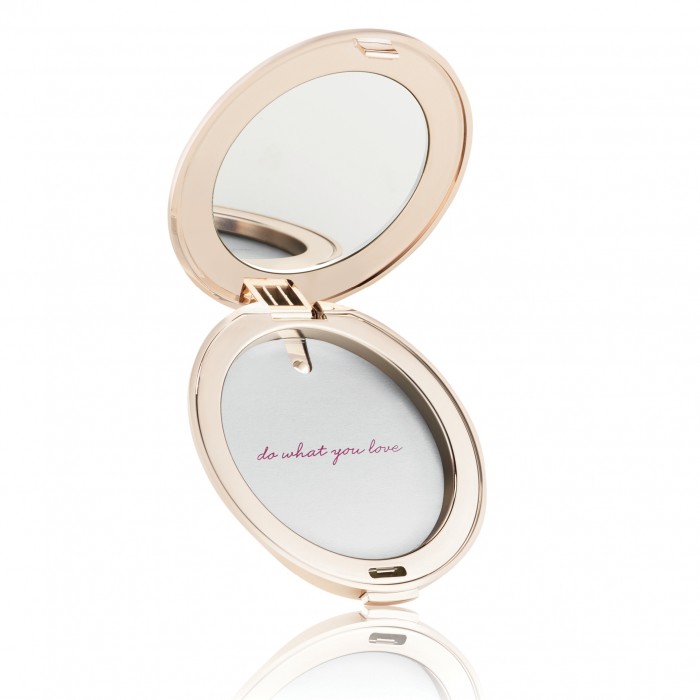 The packaging of Dream Tint Tinted Moisturiser, Smooth Affair Facial Primer and Glow Time BB Cream are all recyclable! When you've finally reached the bottom of your foundation, and are ready to replace it, be sure to recycle your empty bottles.
All of the Jane Iredale Hydration Sprays including POMMISST, Balance and D2O, have earned ECOCERT's Natural and Organic Cosmetics certification.  Each refreshing and uplifting spray has been reformulated and repackaged to comply with ECOCERT's standards for certification while still retaining essential features, benefits and key ingredients of its unique original formula.
ECOCERT is a world renowned independent, natural and organic certification body and was the first to develop a standard for natural and organic cosmetics. ECOCERT strives to promote the use of ingredients derived from renewable resources and organic farming in addition to using production and manufacturing processes that are environmentally sound and safe for human health. To earn certification, products must be comprised of a minimum of 95 percent ingredients of natural origin, and a minimum of 5-10 percent ingredients from organic farming.
ECOCERT certifies that Jane Iredale POMMISST, Balance and D2O Hydration Sprays meet and exceed this standard. The Hydration Sprays are 100 percent natural and 30 percent organic, and the products' sourcing, manufacturing and packaging have minimal effect on the environment.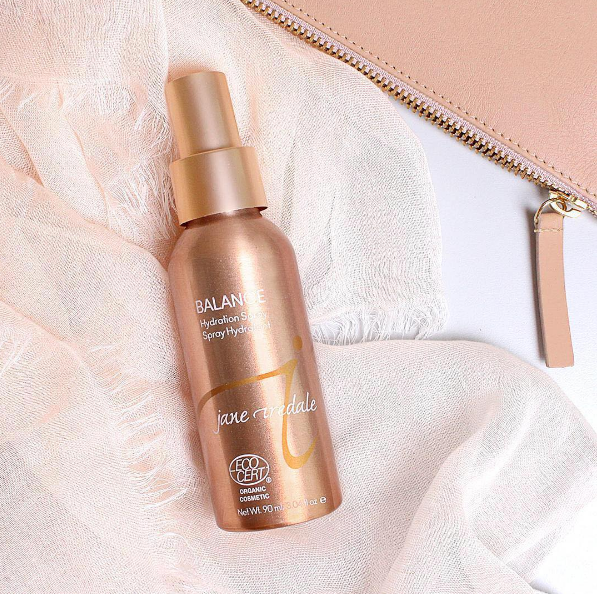 What RY Customers Say About Jane Iredale:
Dani on Jane Iredale PurePressed Base Refill (9.9g) "Great coverage! Switched to mineral makeup some time ago, tried this and have not looked back, best coverage and price, and does not look heavy on skin."
Caitlyn on Jane Iredale Smooth Affair Primer "The Best Natural Primer for Oily Skin. LOVE this primer, under my BB cream everyday, it feels amazing to apply and helps even out my skin tone, smells amazing too!"
Megan on Jane Iredale Glow Time BB Cream "Very Good Finish and Coverage. It provides great coverage, tiny spots and pores are all well covered. End up in very natural form of finish and it is not greasy. The coverage lasts all day, even in humid weather. Love it, I will keep repeating using this product."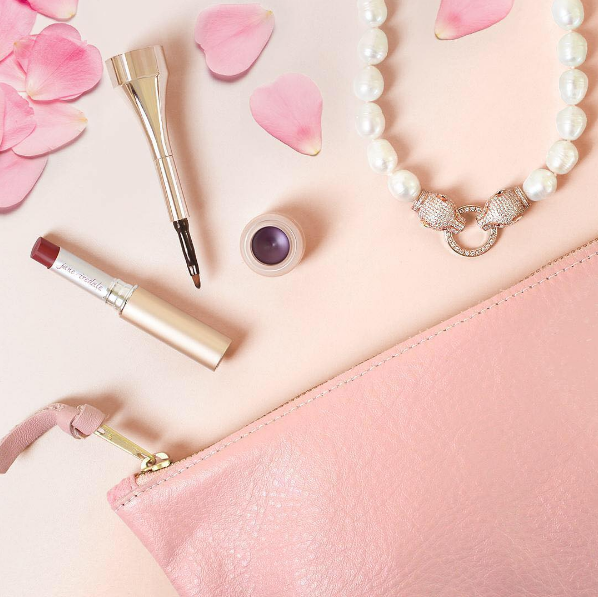 Are you using the wrong makeup?
Make the switch to Jane Iredale today to claim your FREE refillable compact.