It's that time of year again – time to get FREAKY with Halloween 2016. The vampires and zombies will be a plenty, you can bet there are going to be witches by the dozen and no doubt new Sci-Fi TV Series Stranger Things characters will be a hit with kids and adults a like. But there is no doubt this year that the number one choice of outfit will be the crazy but sexy Harley Quinn.
Popular from the DC Comic, girls have been dressing as the Jokers deranged lover for years – but after being thrown into the limelight this year from the release of Suicide Squad we can only imagine this will be the most popular costume!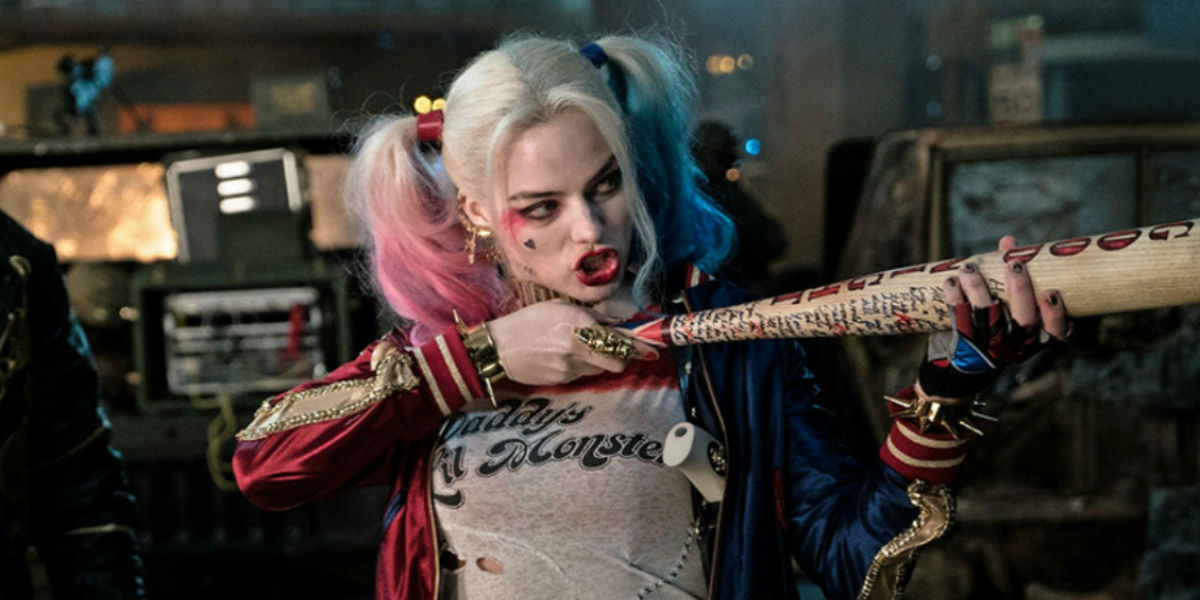 Keep reading for an easy Harley Quinn Makeup Tutorial.
Get the Look – Harley Quinn Halloween Makeup
1. Start with a foundation or face powder a few shades lighter than your actual skin. You could even use white face paint if you want to go that far but we like the Maybelline Fit Me Foundation in Classic Ivory.
2. Then you're obviously going to need a bright coloured eyeshadow set for the eyes! Gorgeous Cosmetics 8 pan eyeshadow palette – Neon has you covered. The good thing is if you're not good at blending this is the costume for you! Smear the bright red eyeshadow on and around one eye lid, and smear bright blue eyeshadow on around the other making sure to bring the colour right out to the side of the face.
3. Take a black eyeliner (preferably one with a hard tip like ModelCo Eye Define Liquid Liner to draw on the heart, star and any other quirky symbols or words you think you might need ("rotten" seems to be a popular option). You can also use the eyeliner to help further define your eyes – but remember know sharp, precise lines here. Smudge it out for true Harley-ness.
4. Red lips baby. Go full Miranda Sings on this one and smear it all around your mouth just like the joker. Loreal Paris Infallible Lipstick in Ravishing Red will do the trick!
5. Don't forget the hair! Try the Manic Panic range in Rock n Roll Red and Shocking Blue through the ends of your matching ponys.
Halloween Costume Ideas
Other great ideas that we think might be popular this year include:
Eleven (El) from Stranger Things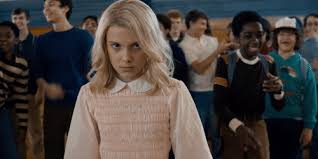 Blonde Wig, Long Socks, Pink Dress and an evil stare.
Medusa 
Love this simple snakeskin from Shaaanxo – all you need is some eyeshadow and some fishnets.
Butterfly Snapchat Filter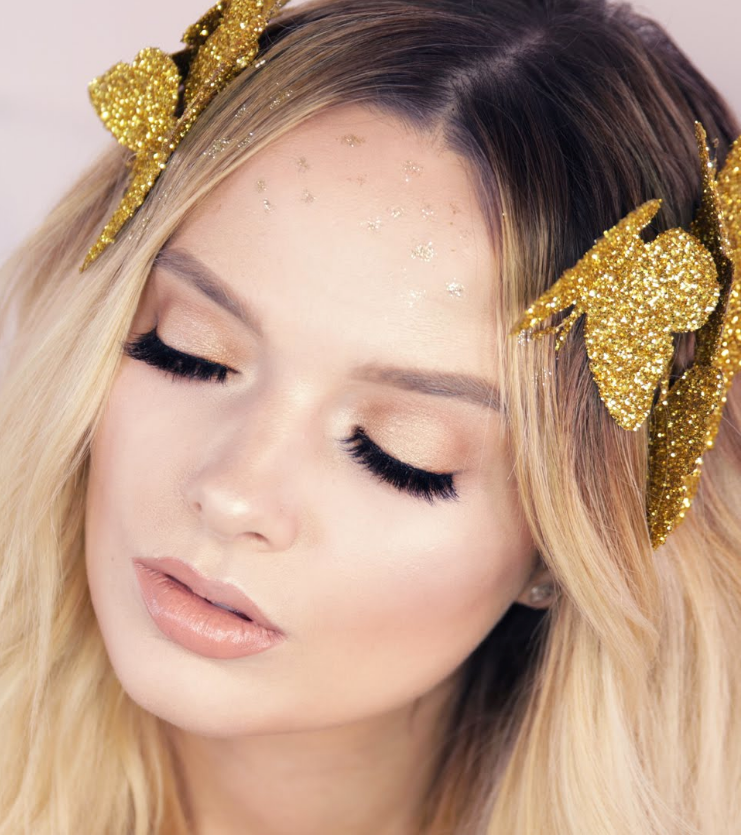 If we could permanently attach this filter to our face we would, let's be honest. In lieu of that, you can throw some butterfly clips in your hair and apply a flawless base and Voila!
Let me know what you are going as this Halloween below!