Olaplex made those of us prone to colouring our hair sit up and take notice when Kimmy K managed to get her hair from dark brunette to stunning platinum blonde seemingly overnight (or, you know, over four days while she hid and had her assistants run out and do her errands).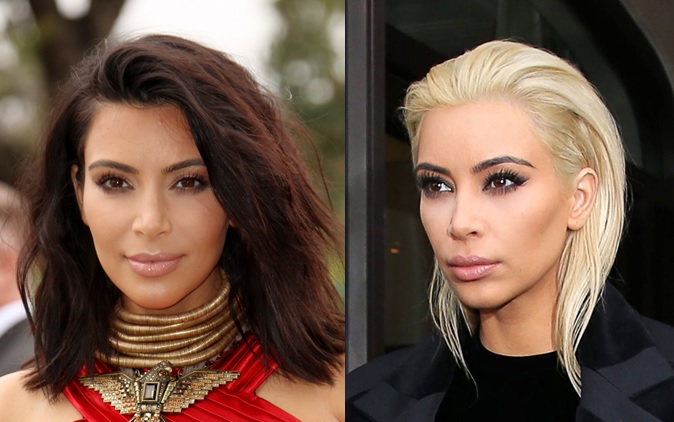 Which Kimmy is better?
This, of course, inspired the rest of us mere mortals to rush to their nearest hair salon and demand the same results — which is every hairdresser's worst nightmare. That is, until we discovered the little 'miracle in a bottle' that helped Kim achieve her look — the Olaplex No. 3 Hair Perfector. Now available in a supersized 250ml.