The best part of Valentines Day has to be the pretty pink and red makeup looks that pop up everywhere. Or is it the presents? Or is it actually none of it because you're alone and hate the world. Well no matter what Valentines Day means to you – we can all appreciate some good beauty when we see it.
RY celebrated Valentines Day by working with some of our favourite Aussie beauty bloggers to create some stunning Valentines Day Flat Lays.
And we love the results – check them out below and pick your favourite one.
Amy's picks for Valentines Day:
The Balm Meet Matt(e) Hughes Mini Liquid Lipstick Collection
"An amazing set of mini liquid lipsticks. There are 6 different colours which are a great mix of nudes and brighter colours. The formula is one of the rare liquid lipstick formulas that doesn't feel drying or uncomfortable to wear. It goes on easily and sets quite quickly without feeling dehydrating. It doesn't quite set (about 85%), which is why it doesn't feel drying on your lips even 6 hours later. I do get a slight transfer when I eat, but it's minimal and I find that it doesn't go patchy or rub off. After eating I can't tell any difference to the pigment.  "
Youngblood Illuminate Highlight Palette
"I really adore the top row as I find that it works well for my pale skin. The bottom left colour is also gorgeous. I love that it has a silver white shade as I can either use it alone or I love to mix it with the other colours to make them even paler. The cream formula is so soft and creamy and blends so nicely into my skin. I normally will apply it with my hands as I find my body temperature helps to sink it into my skin but sometimes will blot a sponge over the top if I'm in a hurry."
Lulu & Lipstick Gold Eyelash Curler
"On date nights I like to use an eyelash curler to give my eyes a brighter and wider look. This Eyelash Curler not only looks gorgeous but helps to open my eyes up by giving my lashes a lift."
Poni Cosmetics The White Knight Mascara
"This mascara I see raved about all over Instagram and it's one that I just needed to try. It's a semi waterproof formula that stops your mascara from transferring. As someone who wears glasses and deals with my mascara smudging constantly, this mascara is a lifesaver. It also has two lids built into the tube. One gives your lashes volume, while the other gives length. You can use it together or just use one depending on your lashes. I love having this option as sometimes I prefer to have natural looking lashes, especially when I am going for a natural make up look."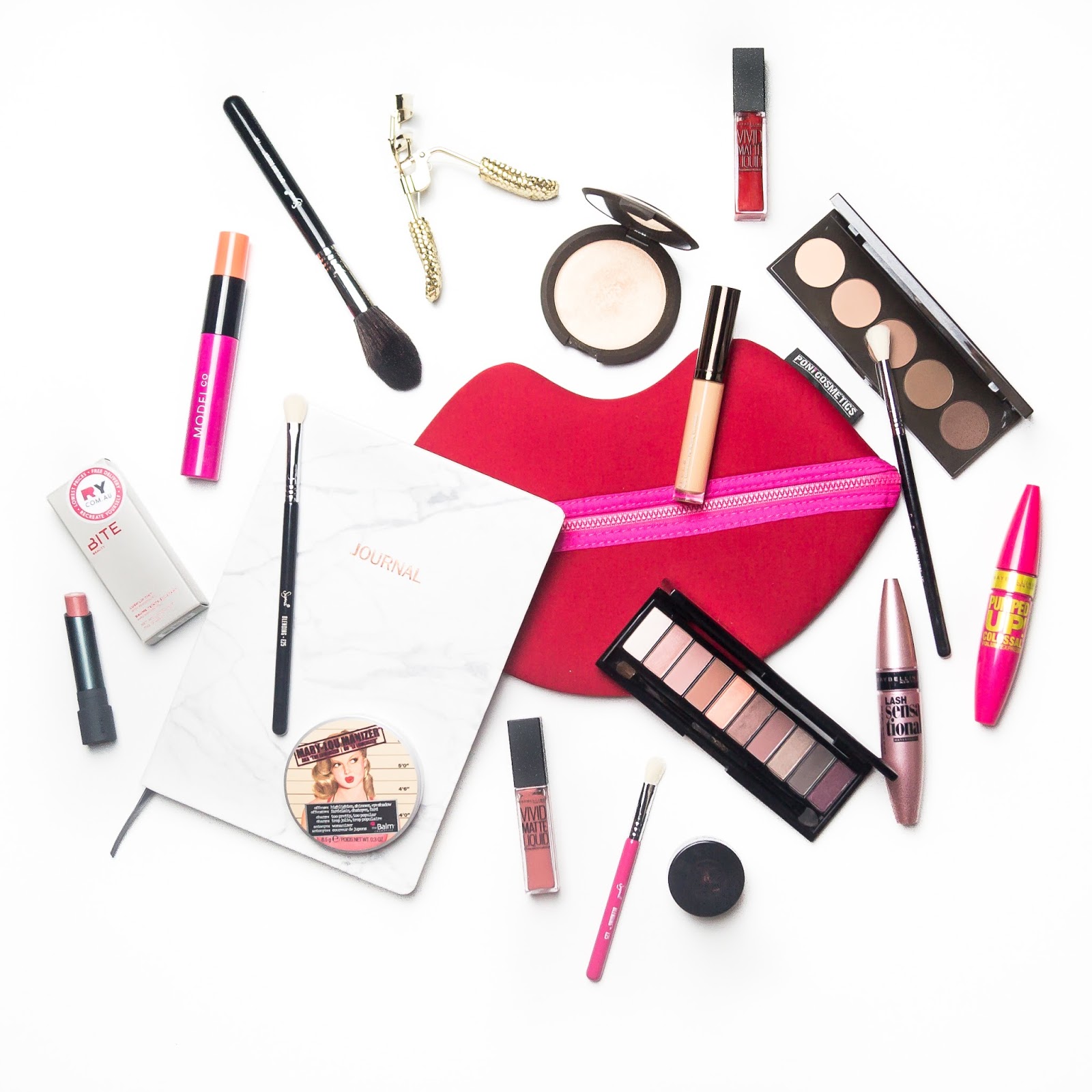 Thy's Picks for Valentines Day
Sigma Beauty F23 Soft Angled Contour Brush
"Contour has never been the same since I've had this brush in my life! It makes contouring seem like a breeze with just a few swipes with this brush. The angled slant of the bristles goes along the cheeks very easily and the large size of the overall brush also make the whole process ten times quicker!"
"I never used to wear much blush. If I was feeling frisky, then maybe the tiniest bit because wear blush is terrifying to me. I always accidentally wear too much and I just don't want to waste my time reapplying. But this brush is so airy and fluffy and it just lightly applies product. The tapered shape makes it easy to work around the cheeks and apply an even application, every time."
Sigma Beauty E25 Blending Brush
"The cult favourite brush that is a round, slightly pinched and firm brush that is perfect to blend out eyeshadow or to apply all over the lid. "
BECCA Cosmetics Ombré Nudes Eye Palette
This palette may look plain by shades but what makes it perfect is that if you wanted to wear a bold lip, the shades in this palette would not take the spotlight out from your lips. All the shades in this palette are smooth, buttery, pigmented and so velvet-like. It claims to be able to be applied wet, but I have not tried yet. The palettes are fine applied dry. You can create a smokey eye or a natural soft look. It works well to compliment other palettes as well. 
BECCA Cosmetics Shimmering Skin Perfector Pressed Powders
These highlighters are the bomb-digity! They are the queens of the highlighting world. They're blendable, smooth, extremely pigmented and buttery! It's not chunky and there's minimal fallout. There's a shade that suits everyone. Becca doesn't like to leave anyone out and they have a shade that fits every skintone. My favourite from the bunch is Moonstone. The perfect pale, gold shade that is what you call highlight heaven!
The Balm Mary Lou Manizer Highlighter*
"Another cult favourite and for the longest time. One of the OG of highlighters, that is still a great highlighter to have in your collection. I am extremely late to the bandwagon, as RY has kindly sent me for so I can get ready for Valentine's day and share it with you all. This honey-hued, gold highlighter is what dream are made out of. It is much lighter than the BECCA Cosmetics highlighters but just as smooth. It's also easy to work with and very blendable. The perfection addition to the family."
Maybelline Colour Sensational Vivid Matte Liquid Lip Colour
"I don't think these liquid lipsticks are great for what it's meant to be for, but I greatly still enjoy the formula. It's smooth, creamy and pigmented. It has a satin finish and extremely comfortable to wear. There's eight available shades, ranging from reds, nudes, pinks and purples. Every colour you can think of for the perfect Valentine's lip colour. No one can resist you!"
Bite Beauty Matte Creme Lip Crayon in Glace
"Bite Beauty have been around for a while and for good reason. They have a great formulated range of lip products and one of them includes their Matte Creme Lip Crayons. My favourite shade to wear if I'm wearing a bright eye look or a normal day out, is Glace. It's a nice pinky, mauvey shade. It's creamy, comfortable and has a slight demi-matte finish to the lips."
Bite Beauty Lush Lip Tint in Lychee
"A new formula that RY has gifted to me and I am now a fan. SHU Uemura has been infamous for their range of moisturising lip balms or tinted lip balms that gives you that little kick of colour. But this Bite Beauty Lush Lip Tint is a great contender to the game. It is creamy, soft, moisturising and so easy to wear throughout the day. It's just perfect for the day time. And if you or your loved one organised a Valentine's breakfast or lunch, you can rest assured, you don't have to worry about it going everywhere."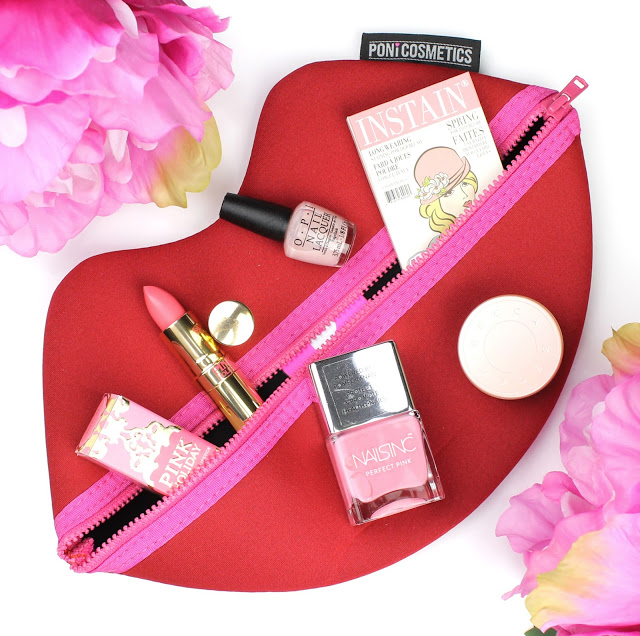 Emma's Picks for Valentines Day
Pink Holiday Luxury Cream Lipstick in Marry Me
"I have another lipstick in this formula and I love it so of course this was an easy pick for me. The Pink Holiday lipsticks are beautiful and creamy with opaque coverage and decent lasting power considering the moisturising formula. Marry Me is a bright neon pink that isn't for the faint of heart but beautiful nonetheless. If you are looking for a pah-pow pink, this one might be for you."
The Balm Instain Long Wearing Staining Powder Blush in Argyle
"I apply blush every single day, even if I skip other parts of my makeup routine, and I want it to last all day. I always find I look quite washed out and tired at the end of the day if my blush has faded so I was really interested in the idea of a staining blush. This admittedly isn't the easiest blush to apply and blend because it is so pigmented but I was absolutely fine with a fluffier, less dense brush. It lasted through the day even in this ridiculous heat so I would definitely agree that it is a long wearing blush that only faded a little."
"I've tried all the popular under-eye correctors: Benefit Erase Paste ($47), Bobbi Brown Corrector ($42) and now this one. It isn't as pigmented as the other two, and I think the Bobbi Brown is still the best in that department, but the Becca corrector wins I think if you have very dry skin. It is a bit of a waxy formula so I was worried that it would crease but I did immediately feel the hydration and notice that my eye area looked quite luminous. Thankfully it didn't crease and my eye area didn't look as dry as it usually does and the corrector was the only thing I changed. I think someone who really needs the extra pigment or has oily skin might prefer the Bobbi Brown one, but if you have dry skin you may want to consider Becca. As for the shade, it is a lighter and pinker than some but that suits me perfectly and it would probably suit most light-medium skin tones because it is supposed to be used beneath your foundation and concealer."
Nails Inc Perfect Pink Nail Polish in Rose Street

"I'm a girly girl so pink polish is always going to a regular occurrence on my nails. This beautiful polish from Nails Inc is such great quality. I was a little worried with the first coat that it might be a little streaky but it was perfect with a second coat. The finish was so smooth with no bubbles which is always a win in my book – in this heat most polishes bubble. The shade is a pretty intense pink but I love it."
"To prove that pink does not have to equal Barbie, this gorgeous neutral pink polish is a great option for romantic Valentine's Day nails. This is such a pretty neutral nail polish and it applies beautifully. I used two coats below to get this beautiful finish paired with an OPI This Silver's Mine ($17.96) accent nail."
What was your favourite Val Day Makeup Haul?
Maybe you did one of your own…
Post below if you did!