The makeup world is ever-growing, often making it hard for those who simply dabble in beauty to keep up! Eyeliner is one particular category that seems to have expanded beyond belief in the past few years, especially with the rise of winged liner looks. Discovering the best eyeliner formula for the looks you want to create is no longer a simple feat.
What's the Best Eyeliner Formula For Your Makeup Needs?
Thankfully, with choice comes the ability to hone in on the perfect product for you, and build your kit accordingly. Wear a lot of smoky eyes? We've got the best eyeliner formula to help you out. More into wings or even eyeliner art? Check! Keep on reading to discover the best eyeliner formula for your unique makeup needs, according to our team of RY beauty experts.
Gel Eyeliner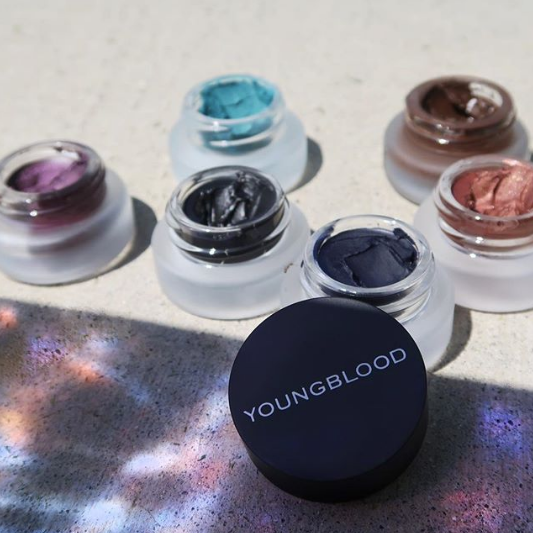 Best eyeliner for: ultimate precision, long wear, wings/cat eyes
What it's about: Gel eyeliner typically comes packed in a little pot, and must be applied using a brush, such as an angled eyeliner brush. Although it's great for a multitude of purposes, we love it for total control over our liner look — applying with a brush makes it easier to achieve precision. The gel formula also dries exceptionally well, meaning it won't budge throughout the day (perfect for girls with oily eyelid probs).
How to use it: Gel is a versatile formula, but generally is best applied just on the upper lash line, as it's quite pigmented and doesn't smudge well. It's perfect for winged eyeliner looks! Take an angled brush, such as the nude by nature Angled Eyeliner Brush, and dip into the pot. Start by using the angled edge to create your wing — this means less finagling for you, as all you have to do is essentially press the side of the brush in the angle and spot you want. Close your wing, fill in and then drag gently along the upper lash line towards the inner corner of the eye.