Cloud 9 hair straighteners are some of the best in the biz — just read the reviews and experience the hype for yourself! If you're in the market for new styling tools, you won't be able to surpass the quality and choice this brand has to offer.
Which Cloud 9 Hair Straightener Should I Choose?
However, sometimes choice leads to eternal deliberation, leaving you at square one with no real idea of what the right decision is. All philosophical chat aside, it's important to know your options inside and out when making a big purchase, hair styling tools notwithstanding.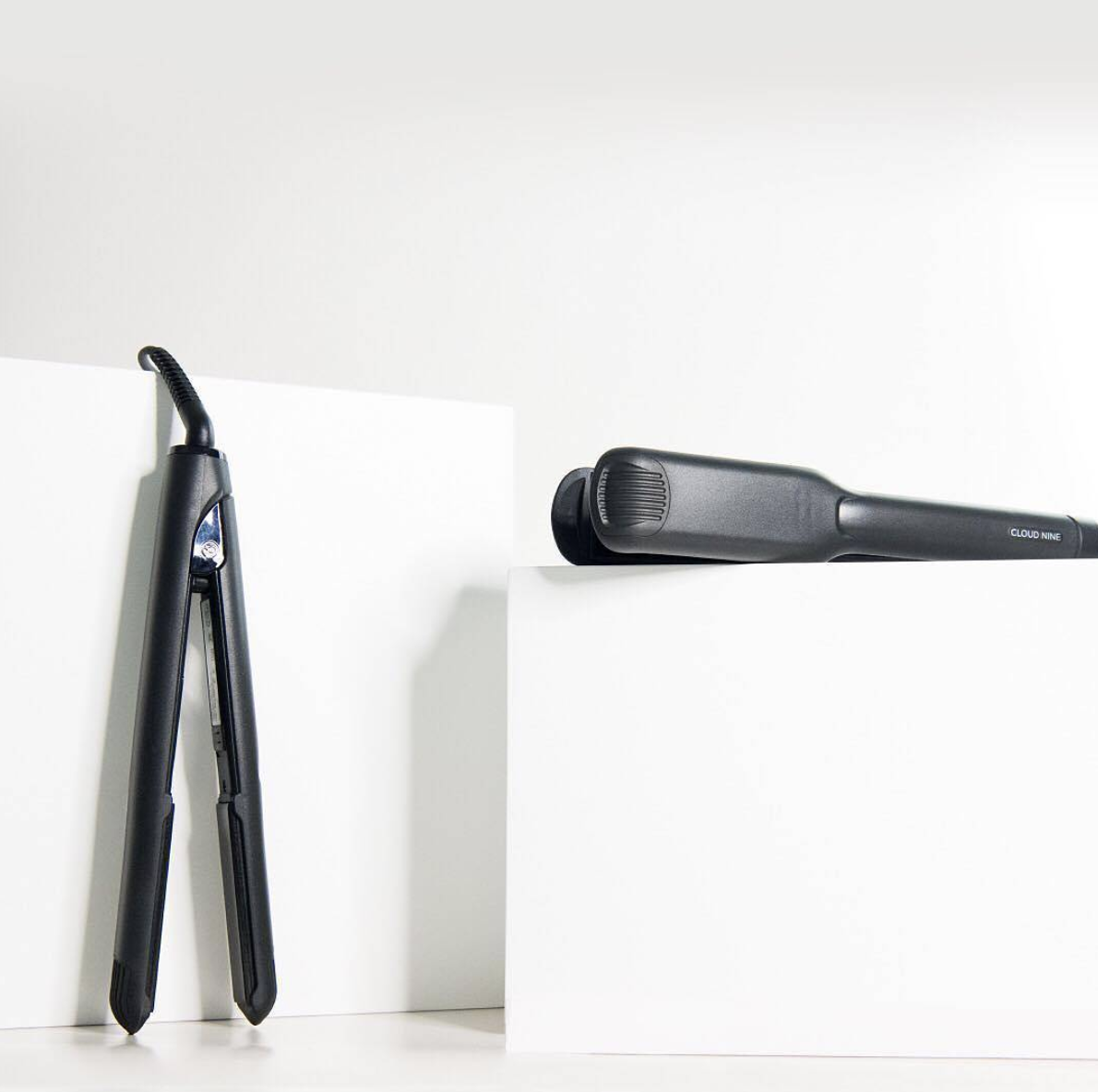 Keep on reading to discover our guide to choosing the perfect Cloud 9 hair straightener based on your hair type, budget and general needs.
The Cloud 9 Original Iron
The Cloud 9 Original Iron is the most 'classic' styler in the range, and so, makes a great entry-level pick if you're feeling a little overwhelmed and spoiled for choice. Although it looks similar to your run of the mill straightener, there's a lot to be discovered with this ultra-popular model. Here are a few of the Original Iron's most important features:
mid-sized (25mm) plates ideal for styling medium to long hair

lightweight (400g) build
5 temperature settings for a customisable experience, ranging from 100 to 200 degrees
This particular Cloud 9 hair straightener is ideal for medium-length or long hair that's normal to thin in texture. It's also preferable that you have wavy or straight locks, as the mid-sized barrels aren't optimal for curls (more on this later!).
"This would be the best hair straightener that I have ever used: it leaves your hair feeling soft and with no static, it heats up quick and I love that you are able to adjust the temperature." – Michelle, ★★★★★